Photo by Cheryl Baehr
Doughocracy opened earlier this month in the Delmar Loop.
This could be the easiest "gimme" in the history of social media.
Doughocracy, the snazzy new fast-casual pizza restaurant that opened two weeks ago in the Delmar Loop, is offering a free pizza tomorrow from 11 a.m. to 3 p.m. to anyone who
likes them on Facebook
— or even just follows them
on Twitter
. All you have to do is hold up your phone to prove you took action at some point, and the free pie is yours.
See also: Doughocracy Opens Today in the Delmar Loop
Doughocracy's Loop location is the first in the nation, although another one will be opening in the Chicago area soon. The goal is to be the Chipotle of pizzas — customers walk along a counter and direct workers to make a pie to their individual specifications. It's then baked in the oven for just three minutes before being ready to serve.
And if you're not into pizza, they also
offer something called a Nutella Bomb
. But whether or not you like them on Facebook, that's one you're going to have to pay for.
Update at 1:30 p.m.
So, here's what happens when you offer free pizza within a mile of a university. Yikes!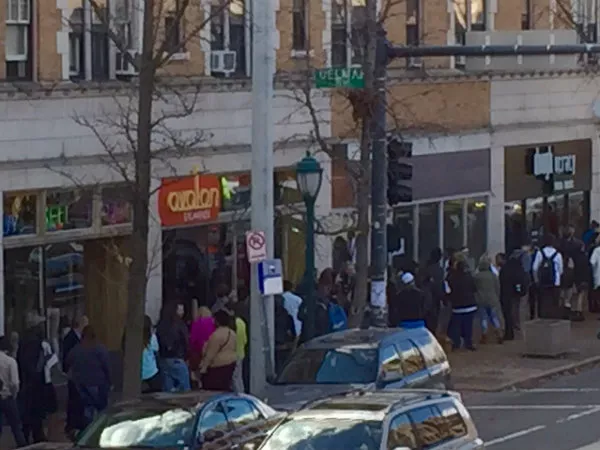 We welcome tips and feedback. Email the author at sarah.fenske@riverfronttimes.com