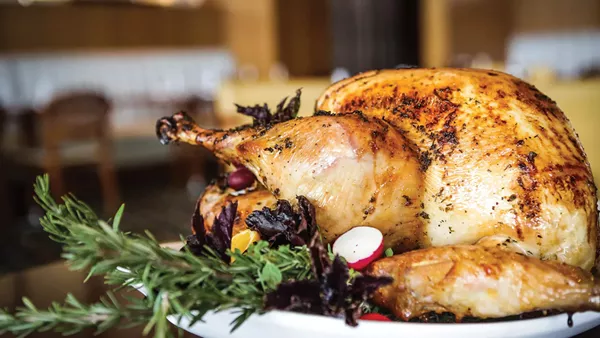 Don't feel like cooking for Thanksgiving this year, but still want to present a feast your family and friends will rave about?
Cielo
(
999 N 2nd St, 314-881-5759)
, the Italian fine dining restaurant at the Four Seasons downtown, has got you covered this year with two irresistible options.
Twenty lucky media guests were invited to a Thanksgiving preview earlier this week to sample Chef Gian Nicola Colucci's exceptional menu. By the end, we did feel a bit like family after sharing the amazing meal together.
Here's the scoop:
For those wanting to get out of the house, Cielo is hosting Thanksgiving with a bountiful buffet of traditional holiday favorites and new twists on familiar dishes, all in view of St. Louis' grand Gateway Arch. The expansive menu includes a charcuterie station, soups and salads, pasta, pizza, several variations on the main feature – the turkey – plus prime rib, pork and red snapper.
Highlights include:
Lobster ravioli with lobster cognac sauce

Pumpkin and roasted apple risotto with spiced pumpkin seeds

Turkey and burrata ravioli with cherry tomatoes and broccoli

Braised bacon and pear stuffing

Sweet potato gratin with charred marshmallow and spiced pecans

Braised rabbit stew

Smoked gouda and while mushroom soup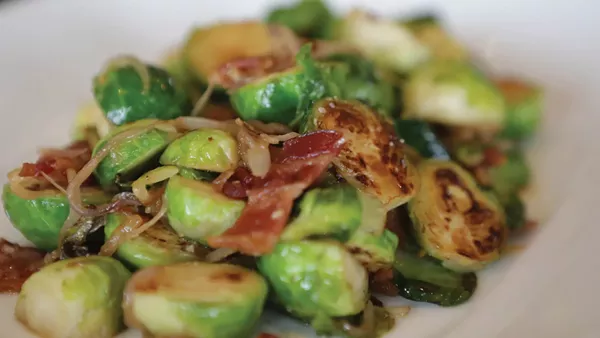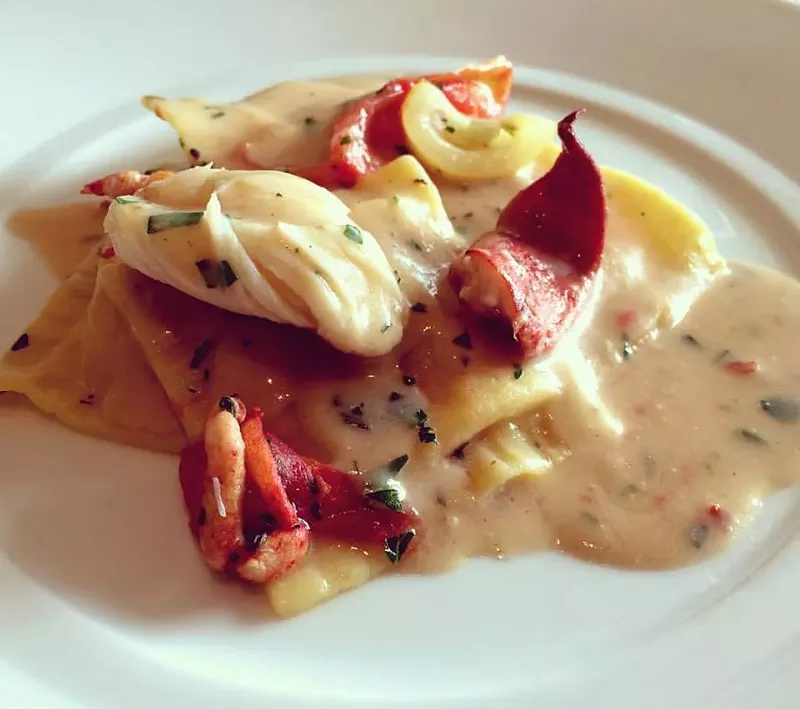 The dessert selection begs a menu all its own, with 14 scrumptious ways to satisfy your sweet tooth, including:
Brown sugar apple tortino with brandied cherries

Cranberry tart with hazelnut crust

Caramel pecan pie

Pumpkin crumble cake

Espresso marscapone cheesecake

Italian house-made gelato

There's even a buffet just for kids with pizza, chicken nuggets, mini burgers, fruit skewers and plenty of sweets. Seating is from 10:30 a.m. to 4:30 p.m. Reservations are $90 per adult and include complimentary bottomless Bloody Marys and bottomless mimosas. Children 12 and under are $37 and children four and under dine for free.
For those hosting Thanksgiving at home, Cielo offers "Thanksgiving To Go." The order includes a feast for ten people and includes a whole-roasted free range turkey with bourbon bacon and pear stuffing, orange-cranberry sauce, roasted sweet potato puree, roasted Brussels sprout, giblet-sage gravy, whipped potatoes, green bean casserole, dinner rolls and a choice of two pies. That'll set you back $325, which isn't cheap — but hey, it's definitely cheaper than dining in.
Ordering deadline is November 17 and orders may be picked up on Thanksgiving Day between 6 a.m. and noon.