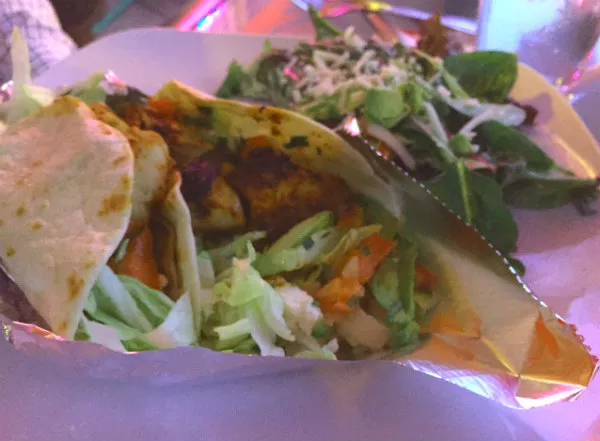 Update:
Reader Tom Riordan guessed correctly — we were dining at Laredo on Lafayette Square. His gift certificate is on the way. Thanks to all who played.
Original post follows ....
We've done some tough dishes lately in this contest, but here's a particularly challenging one for you: Where am I eating these tacos?
We'll give you a clue or two. As you can probably tell, they're soft tacos. And we've ordered ours filled with chicken. There's a salad on the side.
So where did I order this dish? Leave your best guess in the comments section below, along with a valid email address. The first person to guess correctly wins a $25 gift certificate to
Chinese Noodle Cafe
(
6138 Delmar Blvd., 314-725-9889
).
As for those who've inquired about the status of last week's contest, we've tried to reach the reader who guessed correctly, but no luck so far. Could we possibly be three in a row in terms of stumping y'all? Time to step it up — or at least leave a valid email address. There's no point in entering otherwise.
We welcome tips and feedback. Email the author at sarah.fenske@riverfronttimes.com