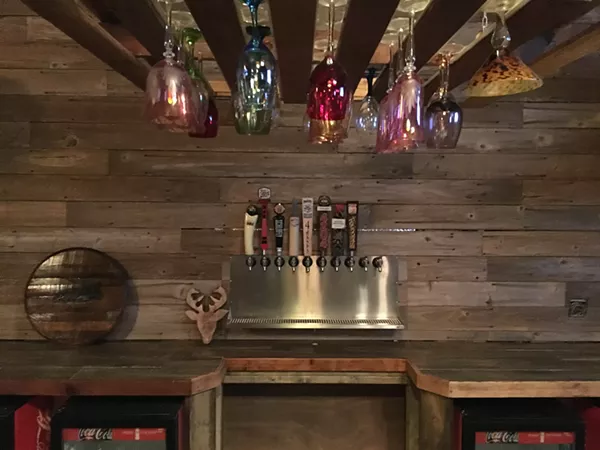 Courtesy of Justin Pickering
Formerly Judy Inn, The Cabin got not just a facelift, but a full renovation.

For The Cabin at Judy Creek, what's old is new again.
From his early days washing dishes at Applebee's and serving at Porter's Steakhouse in Collinsville to being general manager at The SideBar on Wash Ave. and helping open Social Gastropub in Edwardsville, Justin Pickering has held just about every position in the food business. He is, however, in the midst of an entirely new kind of adventure.
In March, Pickering began renovating one of his favorite hangouts – Judy Inn. The old bar was the kind of place on the edge of Glen Carbon, Illinois, where you could find a $1 PBR. It might look unremarkable to outsiders, but, for Pickering, the aged saloon represented his coming of age.


Pickering plans to call it The Cabin (3730 S. State Rt. 157, Glen Carbon). His vision for the renovated space is to have "a well-rounded establishment that will bring touches of the big city, the West Coast and a small town together." He is restoring the bar, not just giving it a facelift. After removing six layers of flooring, Pickering and his small band of friends and family uncovered beautiful, original hardwood floors.


It hasn't all been pleasant surprises, however. "We had a plan on paper, and when we uncovered an issue with the building it led to a whole host of real problems that needed to be addressed," Pickering tells Riverfront Times.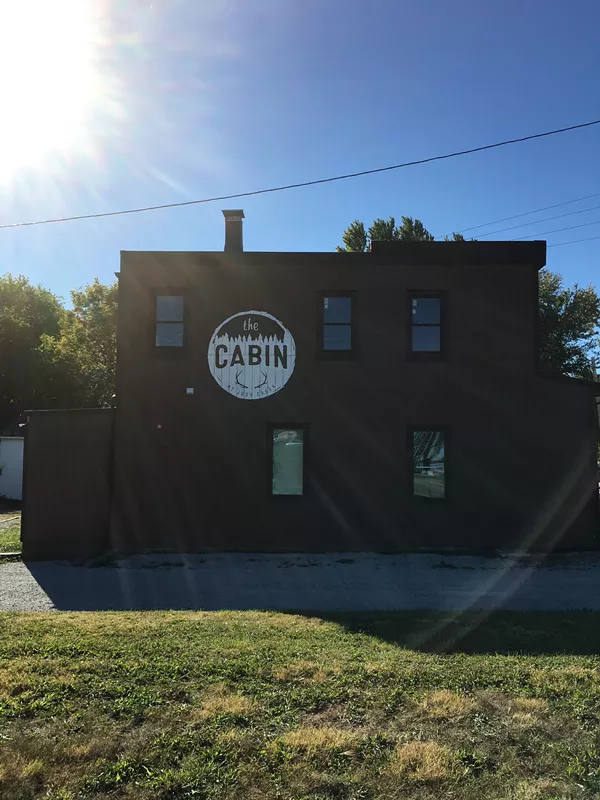 Courtesy of Justin Pickering
It only looks like a dive from the outside.

The menu looks promising, with appetizers such as "Bacon Fat Popcorn," and mains such as the "My Nolen Panini," featuring brie, apples, peanut butter, a dash of cinnamon and a drizzle of honey. Options for sandwiches and hoagie pizzas (which are something like a bread-heavy pizza or a baked, open-face sandwich) include smoked brisket, pork and chicken. "I've been built into the menu," Pickering says –each item comes from a season of his work in the industry.


The Cabin will offer a few house-infused vodkas, but Pickering is trying to keep things simple. "When it comes to crafting cocktails, I'm going back to the basics. I've learned that too many establishments make drinks that aren't good because they're doing too much to make them their own. When you come to The Cabin, one thing is for sure, you're going to get a damn good drink no matter what you choose."


Initial beer offerings will include cans from 4 Hands, Schlafly, Founders and New Belgium as well as drafts from Old Bakery, Main Street, 4 Hands, Schlafly, Traveler, Bells, Founders, Angry Orchard and Coney Island.


"Edwardsville/Glen Carbon is becoming known for really good food and drink, and I want The Cabin to be a part of that," continues Pickering. He also notes that The Cabin is right next to the scenic Madison County Bike Trail and that "we're a really great place to stop in to take a break while on a ride."


When will they open the doors for business? "We expected to open on Father's Day — but that didn't work out so well. My dad and I are down to the punch list, so we are very close, but the inspections have to clear and we don't have control over that. We think we've checked every box, but until Madison County gives us the green light, we're hesitant to put anything in writing. We're encouraging everyone to stay tuned to Facebook for details."