Cheryl Baehr
Robata serves sushi, ramen and yakitori in Maplewood.
Though only three weeks old, Maplewood's newest restaurant, Robata (7260 Manchester Road, Maplewood; 314-899-9595), is packing the house with diners eager to sample its traditional Japanese cooking.


Located in a former Church's Chicken on Manchester Road near Southwest Avenue, Robata is Maplewood's first ramen bar — a trend that is slowly creeping its way into the St. Louis market. The restaurant is owned by Thom and Emily Chantharasy, former partners of the now-shuttered Sekisui. The pair announced their plans for the concept last December and had hoped to open by February, but a full-gut rehab of the former fast-food restaurant took longer than expected.

Robata is tiny. The inside seats roughly 35 diners, and is a mix of tables and bar-style seating both in front of the kitchen and along the windows. A seasonal patio that looks out over the parking lot doubles the size of the small space. It's a packed house as people line up out of the door to wait for tables, and servers and cooks engage in waltz-like moves as they bustle about to seat and serve guests.
Cheryl Baehr
Cooks scramble on the line in Robata's tiny kitchen.
Robata's menu is comprised of several small plates, such as fried squid legs, tuna poke or soft shell crab. Fans of Sekisui will delight in the extensive sushi selection of the expected standards and creative rolls, like the "Oyster Po Boy," which tops panko-crusted oysters with katsu sauce.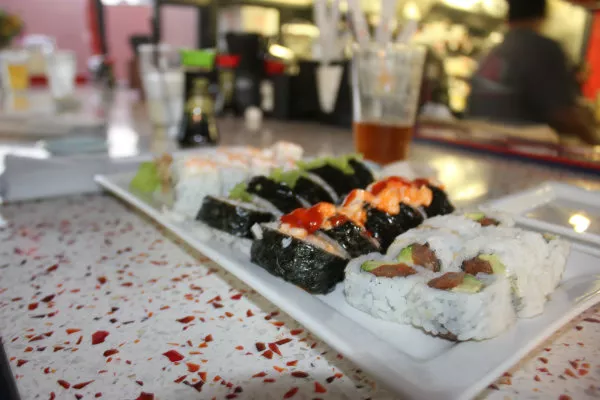 Cheryl Baehr
A selection of Robata's sushi.
In addition to sushi, Robata serves traditional Japanese yakitori — skewered meat cooked over a charcoal fire. Look for items like chicken thigh, beef tongue and pork belly. And for those looking to experience authentic ramen, Robata's servers guide guests through a multitude of build-your-own options. Pick your cut of noodle, style of broth and main ingredient (several different meat and vegetarian selections are available) and garnishes for a customized bowl of the trendy Japanese soup.
Cheryl Baehr
A bowl of steaming hot ramen at Robata.
Robata is open Monday through Thursday from 5-11 p.m. and Friday through Saturday from 5 p.m.-12 a.m. Expect crowds and long waits at what is quickly becoming one of the town's hottest hot spots.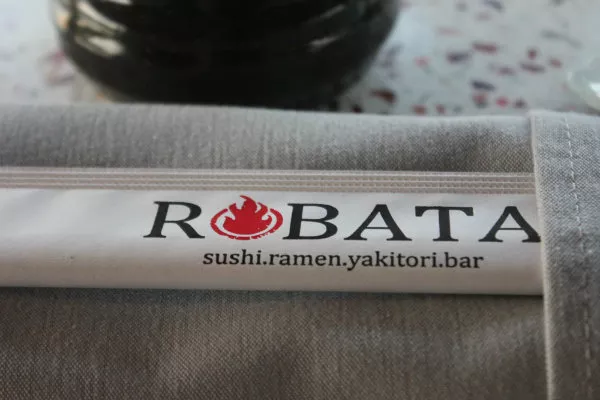 Cheryl Baehr
Robata is now open in Maplewood.
We are always hungry for tips and feedback. Email the author at cheryl.baehr@riverfronttimes.com.