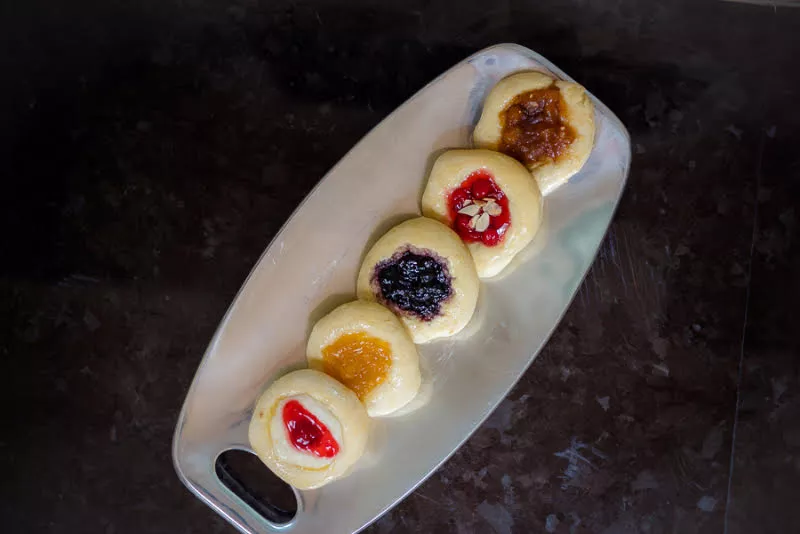 Compliments of St. Louis Kolache
A selection of kolache soon to be available at St. Louis Kolache.
After what seems to owner Russ Clark like the "one thousandth inspection," a new kolache bakery is slated to open for business in Creve Coeur next Monday, October 7th.
St. Louis Kolache will be the first independent restaurant in the area solely dedicated to the Czech staple. Traditionally, a kolach (kolache is the plural form) is a sweet pastry that consists of a simple dough filled with cream cheese, apricots or poppy seeds. Regular Brentwood Boulevard commuters may recognize the word from the franchise Kolache Factory.
And that shop is where Clark first learned of the Eastern European treat.
"I had no idea what kolache were. I'd driven past it for years and finally tried one," Clark says. "I thought they were really good, so I started doing research on them. That's when I came across the
Bon Appetit
article."
The magazine speculated that the humble kolach would be the next big food trend. In fact, it predicted that the kolach will unseat the cronut as the pastry
du jour
. Clark was intrigued. "I also had some friends in Austin who told me that there was a kolache place on every corner," he says. "I saw this as a rare opportunity in the restaurant business to do something before it is over-saturated."
Clark certainly knows a thing or two about the restaurant industry. The Florida native grew up in the business, working at his family's seafood restaurant when he was just a kid. "I was eight years-old and going to the fish market, picking up and cleaning fish for the restaurant," he recalls. His first gig in St. Louis was at a wine bar in St. Charles, followed by a stint waiting tables at the legendary Al Baker's. He eventually landed at Morton's, where he and his friend Bart Mantia mused about opening a business of their own one day.
"We wanted to open a steakhouse, but we just could't get the money together," Clark explains. "A million dollars is a lot of money for a couple of waiters to come up with."
One of his regular customers at Morton's was the owner of Cecil Whittaker's Pizza. "He suggested that we start small — open up a pizza franchise and go from there," Clark says. "That's how we got started. Since then we've owned three other Cecil Whittaker's, Erato Wine Bar and Total Catering."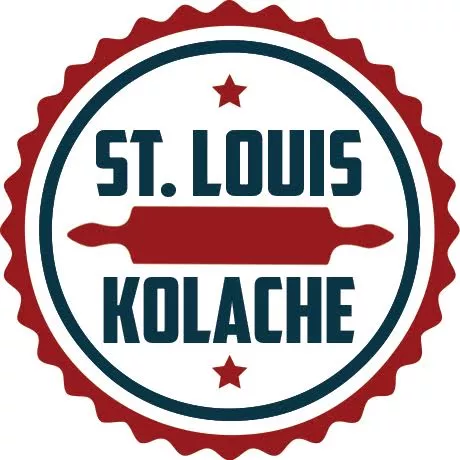 Compliments St. Louis Kolache
St. Louis Kolache plans to open in Creve Coeur next week.
Clark admits that he's not a chef — the overwhelming majority of his experience comes from the front of the house — but that hasn't stopped him from creating an ambitious array of kolache for his new restaurant. He plans to serve the classics, such as apricot, poppy seed and blueberry, but he is most excited about his more creative offerings. Look for pastries stuffed with corned beef or pastrami, meatballs and smoked salmon. He even has plans for a "Slinger" kolach that will be filled with chili, eggs, cheese and hash browns.
St. Louis Kolache will have seating for twelve, but Clark anticipates it as being more of a grab-and-go operation. "Kolache are self-contained, so they are really easy to eat, even in the car," he says.
If the concept takes off as much as Clark anticipates, he want to open five or ten locations in the area. "We hope to be a landmark. After running restaurants for fourteen years, we hope we know what it takes."
We welcome tips and feedback. Email the author at cheryl.baehr@riverfronttimes.com