A former employee of City Bistro has filed a lawsuit, alleging that he was fired after blowing the whistle on the south-city bar and grill.
William Bielefeldt worked at City Bistro for just two months. But in that time, he claims, he witnessed the bar taking premium liquor bottles to the basement — and refilling them with inferior, cheaper brands, which were then served to unsuspecting customers.
Bielefeldt says he contacted the city to complain about the bar's liquor repackaging on June 22. The next day, his suit says, someone from the city followed up with the bar — and, on that very day, Bielefeldt was summarily fired.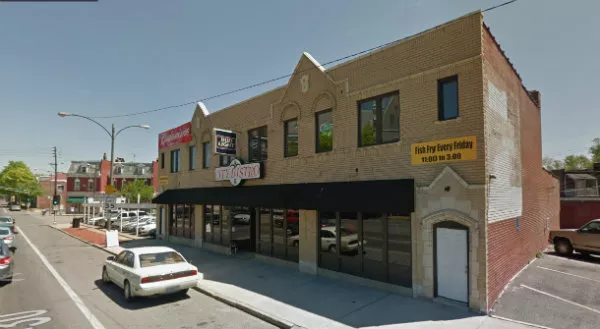 Courtesy of Google Street View
(For the record, the city's Excise Division says it has no record of such a complaint. It also doesn't employ anyone by the name that Bielefeldt says he complained to. It's possible Bielefeldt meant the Missouri Department of Public Safety's Alcohol and Tobacco Control division instead, but by the time we figured that out, they were closed for the evening. And Bielefeldt's attorney, Sarah Swatosh, did not respond to a message seeking comment.)
Bielefeldt is now suing both Gravois Food and Beverage LLC, which owns City Bistro, and his supervisor, Tiffany Hutchinson. He is also alleging that the bar failed to pay him overtime or properly track his hours. That led to him losing nearly $10,000 in compensation.
We sought to get City Bistro's side of the story, but had no luck — the phone has been disconnected, and when we stopped by last night, the owner was not around. We left a message for him and will update this story if we hear back.
We welcome tips and feedback. Email the author at [email protected]