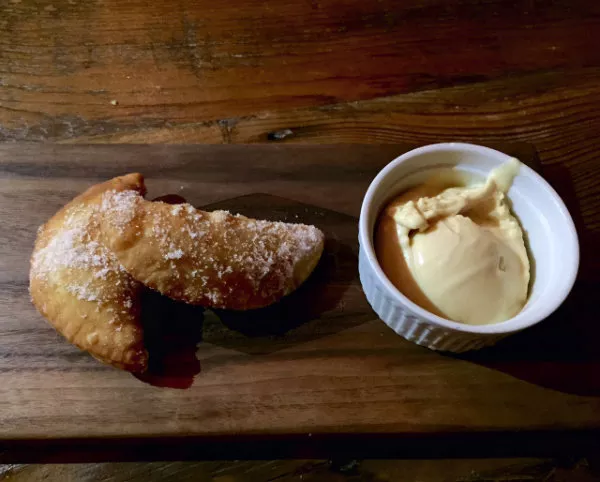 Photo by Sarah Fenske
Peach pie with ice cream on the side.
UPDATE:
We have a winner! Congrats to George, who correctly identified Juniper as the source of the peach pie depicted above.
Original post follows....
Peaches are closely affiliated with summer — but unlike white pants, that doesn't mean you can't enjoy them after Labor Day. Peach pie, peach cobbler, even peach jam — think of any of these fruity treats as a way to prolong the season.
We snapped this photo at a St. Louis-area restaurant a few weeks ago. If you can guess where we took it, and you're the first person to leave an email address where we can reach you along with your correct answer in the comment section below, you'll win $25 to
DePalm Tree
(
8631 Olive Blvd., 314-432-5171
). Comments posted to our Facebook page will not count for the purposes of this contest.
We'll update this post when we have a winner. As always, thanks for playing!
We welcome tips and feedback. Email the writer at sarah.fenske@riverfronttimes.com