Cevapi, Bosnian flatbread with seasoned ground-beef sausages. | Photos by Mabel Suen
Cevapi, burek and doner kebab are but a few of the traditional Bosnian dishes offered at Antonio's Bistro & Market (5005 South Kingshighway Boulevard; 314-899-9885). The new family-owned, fast-casual restaurant opened in the Southhampton neighborhood on March 18 and offers these housemade specialties as well as a selection of American and Italian-style plates, a kids' menu and individual desserts.
"My mom came up with all the recipes," says Brigita Beharic, the teenage daughter of the restaurant's owner, Meho Beharic. "They're all things I grew up eating."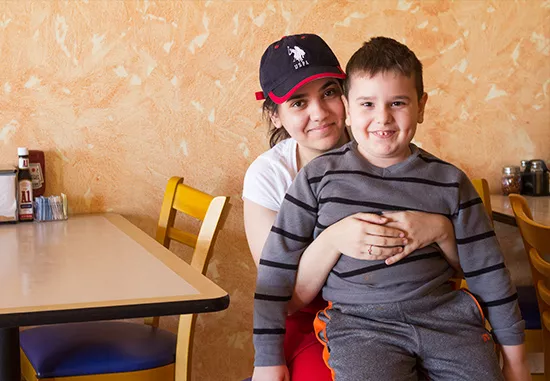 Brigita and Antonio Beharic.
Brigita quietly watches over the walk-up counter at the 30-seat restaurant, which is decked out in a textured orange, Mediterranean-themed color scheme. Meanwhile, Meho and his wife, Adisa, take care of incoming orders and other business behind the scenes.
Their son and the concept's namesake -- six-year-old Antonio -- happily snacks on the grilled sausages in his cevapi while watching some cartoons with a relative nearby. The seasoned ground beef comes served between two halves of fluffy, crusty flatbread with slivers of raw onion, banana peppers and sour cream.
According to Brigita, the restaurant is the family's first, but they do have prior experience on the market side. While the market at Antonio's is still a work in progress, the kitchen comes fully equipped to roll out hot meals seven days a week.
Now open in Southhampton.
From the menu, choose from dishes including pljeskavica ($6.95), or a Bosnian-style hamburger served with french fries; a pita doner kebab ($4.95) stuffed with spiced lamb and beef with veggies; chicken alfredo ($9.25); and a variety of flaky, savory pies ($4.65) stuffed with the ground beef, cheese, or spinach and cheese.
Antonio's Bistro is currently open daily from 9 a.m. to 10 p.m. For more information, follow Antonio's Bistro on Facebook.
Click through for more photos.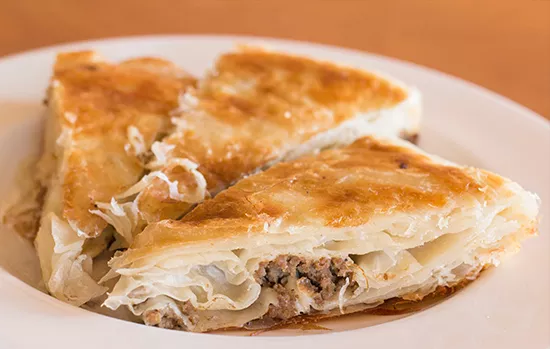 Burek with ground-beef stuffing. Additional savory pastry options come filled with cheese and/or spinach.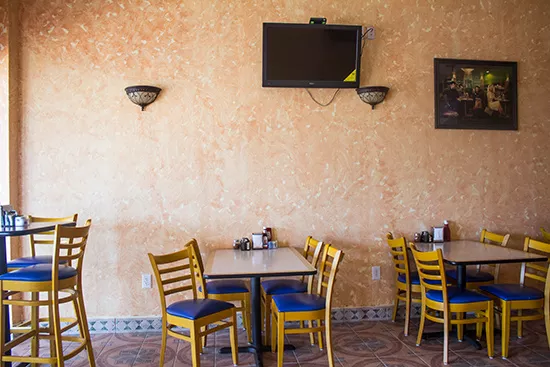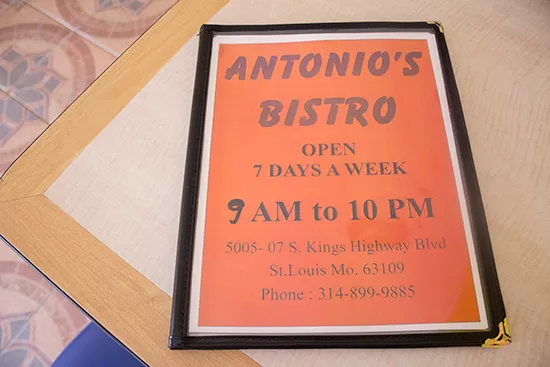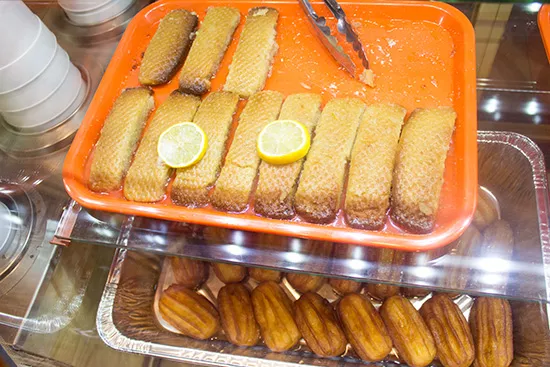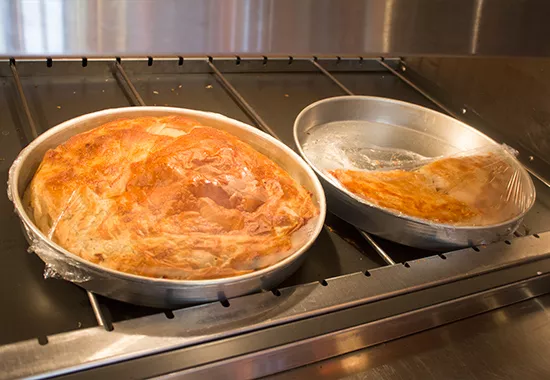 Various cake slices for dessert.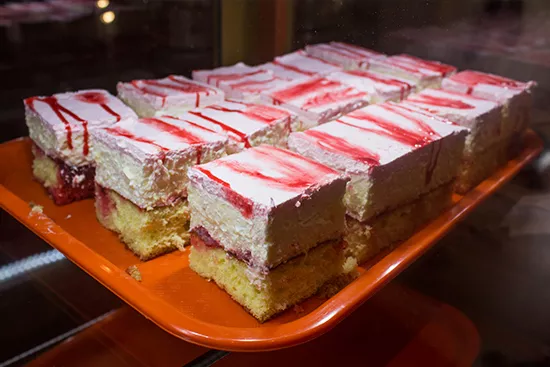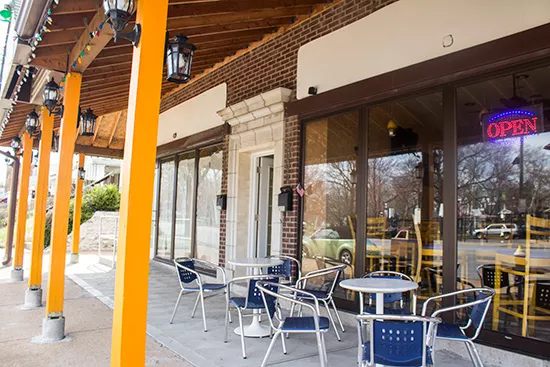 Now open with patio seating available.
See also: - First Look: Tony's A.M. - First Look: The Q-Shack - First Look: Red Lotus Spa & Bistro
E-mail the author at mabel.suen@riverfronttimes.com.
---