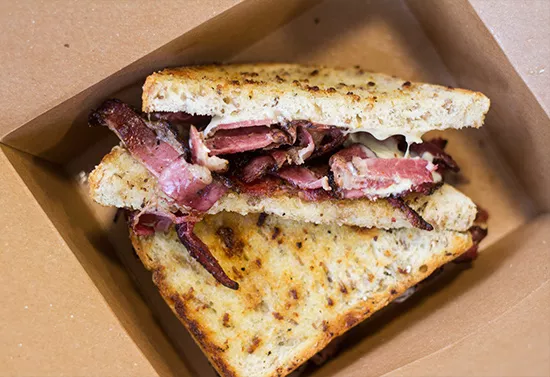 Tony's A.M.'s hot pastrami sandwich on rye bread. | Photos by Mabel Suen
Downtown St. Louis regulars now have a new breakfast and lunch spot to consider: Tony's A.M. (10 South Broadway), which opened in early March at the intersection of South Broadway and Market Street. As reported by Gut Check earlier this year, the fast-casual concept comes from Tony's (410 Market Street; 314-231-7007), the St. Louis fine-dining classic often referred to as the best restaurant when someone else pays.
"It's a little bit out of our wheelhouse, but it'll be fun," said Tony's executive chef Vince Bommarito in the January interview.
See also: Tony's Restaurant to Add Fast-Casual Sibling, Tony's A.M.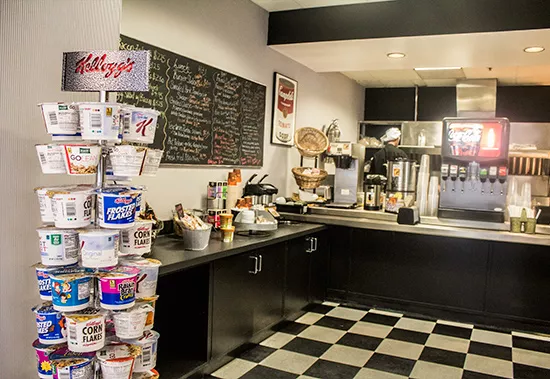 Check out the menu and order at the counter.
According to Bommarito, the walk-up counter features an approchable, affordably priced menu -- nothing over $10 -- geared toward office-building workers and the neighborhood. To get to the cafeteria-style kitchen, visitors must navigate through the commercial-office building's environs past Tony's and Anthony's Bar.
At Tony's A.M., a no-frills seating area with plenty of tables for individuals or groups to dine wraps around the room. At its core, hospitable cooks in chef whites speedily accept and ring out orders behind the counter. Breakfast options include simple a la carte options in addition to sandwiches filled with egg salad ($4.95) or ham with egg ($4.99).
For lunch, select from hot options including a smoked pork tenderloin slider ($5.50), a hot-pastrami sandwich ($6) and a French dip filled with a half pound of meat ($9.50). Salads and soups are also available. Grab-and-go desserts including cake slices and daily specials such as potato-chip butter cookies ($1.50) come from Tony's pastry chef Helen Fletcher.
Tony's A.M.'s current operating hours are Monday through Friday from 7 a.m. to 2 p.m. For more information, visit the Tony's website.
Click through for more photos.
"Bistro Salad" with mixed greens, carrots, tomatoes, hard-boiled egg, dried fruit and walnuts.
A cup of house chicken soup.
Order and pay at the counter.
A selection of sides and desserts.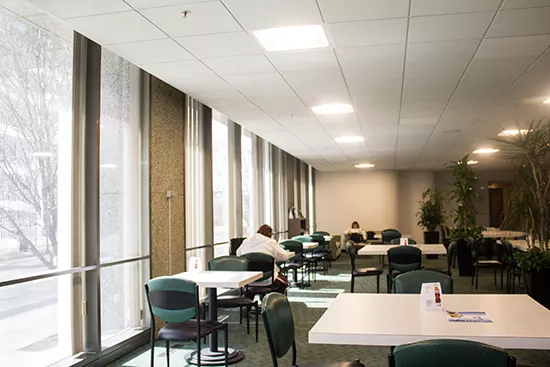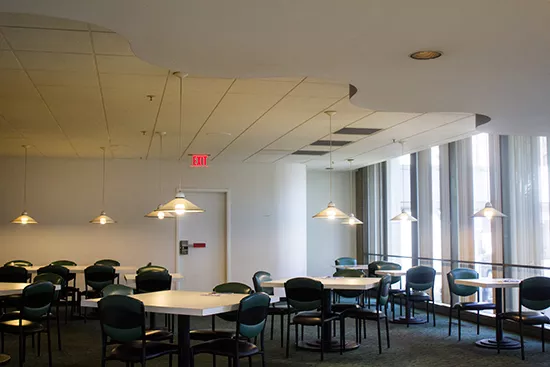 Plenty of seating is available.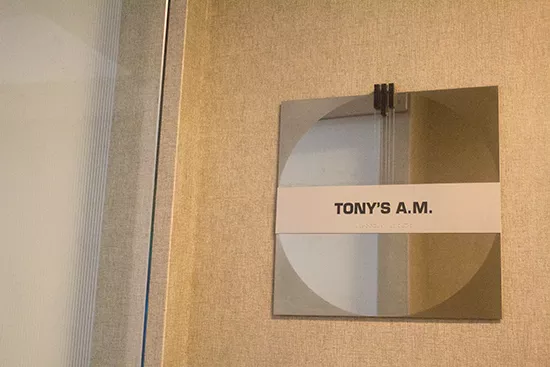 See also: - First Look: The Q-Shack - First Look: Red Lotus Spa & Bistro - First Look: HandleBar's New Menu - First Look: Lucky Buddha
E-mail the author at mabel.suen@riverfronttimes.com.
---