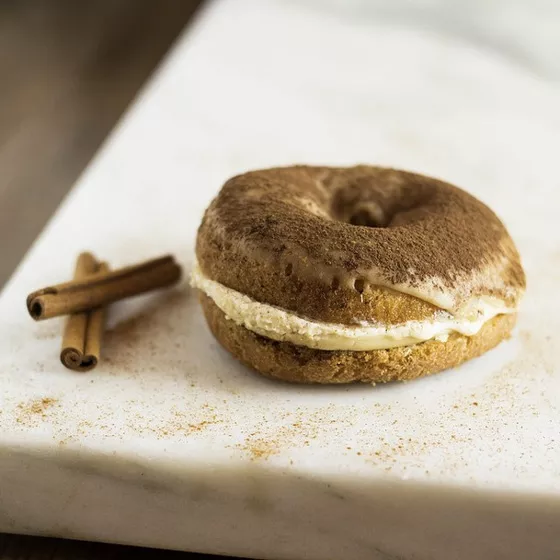 We've said it before, and we'll say it again: Instagram was practically made for pictures of food. Gut Check has rounded up our favorite foodie accounts in St. Louis, but there are so many cool photos every week, we wanted to share what St. Louis' best chefs, bartenders and eaters are Instagramming. If you see a good one, send it to us!
See also: The 10 Best Food Instagrams in St. Louis This Week: February 4 to 10
1. Tiramisu Doughnut at Strange Trap Kitchen
Even those who prefer glaze doughnuts are drooling over this creation.
2. Saliccia at Salume Beddu
Guess all that PorkShop training came in handy.
3. La Nube Espresso at Blueprint Coffee
Competition worthy and delicious? Yes please.
4. Spinach Artichoke Dip at the Royale
An oldie but a goodie on both accounts.
5. Coffee at Kuva Coffee
Pretty sure all that snow melted right after this picture was taken.
6. Ice Cream at Ices Plain & Fancy
Meta.
7. Pheasant Plate at Sidney Street Cafe
It's in your best interest to visit the not-so-new restaurants, too.
8. Pomegranate mimosa at Tree House
This picture almost made us forget it's snowing.
9. Burrata Bruschetta at Elaia/Olio
We didn't even know we needed this.
10. Cheddar Egg Wrap at Frida's Deli
Brunch doesn't have to be super fattening.
Gut Check is always hungry for tips and feedback. E-mail the author at Nancy.Stiles@RiverfrontTimes.com.
Follow Nancy Stiles on Twitter:
---