A chicken-kebab platter from St. Louis Taco & Pita Grill. | Photos by Mabel Suen
A typical ticket in the kitchen at St. Louis Taco & Pita Grill (15493 Manchester; 314-332-0486) can include a gyro, tacos, a kebab platter and a burger. The new fast-casual eatery opened on December 8 in Ballwin and features more than 130 menu items featuring Greek, Mexican and American cuisine.
The colorful interior contains remnants from the building's former life as a KFC and features some seemingly random goods up for grabs: French macarons from La Bonne Bouchee, home-crafted candles, and tchotchkes laden with mini clocks. Look past the eclectic assortment that begets the first glance, however, for some one-of-a-kind dishes.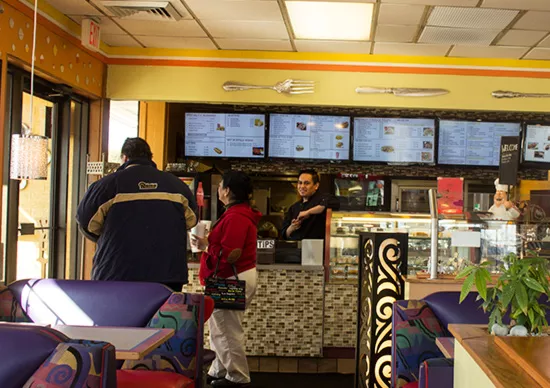 The interior of St. Louis Taco & Pita Grill.
To understand how it all came together, it helps to know a bit about owner Nawshad Kabir's history in the hospitality industry. Kabir hails from Bangladesh and says he started working in kitchens at the age of seventeen. A stint in Atlanta included eight years working for a Greek restaurant as well as one of his first business-ownership ventures: a fine-dining Mexican restaurant named La Bamba.
In St. Louis, he opened a restaurant in Union Station and later went on to own three separate food operations at West County Mall between 2010 and 2014: St. Louis Taco & Grill, Pitas & More, and St. Louis Burgers & More. St. Louis Taco & Pita Grill effectively combines the best of all these worlds, with a staff comprised of family members and employees from Kabir's previous ventures.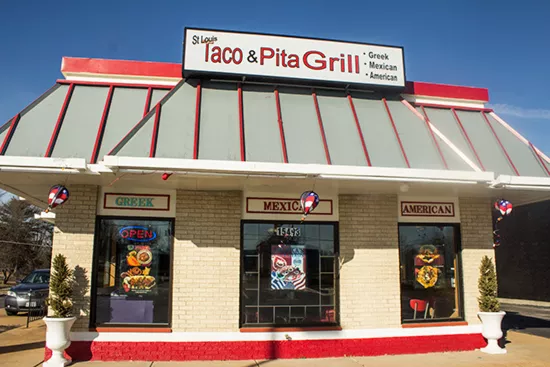 From the menu, choose from items including the "Greek-Style Philly Cheese Steak," which takes the standard grilled peppers and melted cheese associated with that style of sandwich and combines it with ample filling freshly shaved from a spit of gyro meat. Served open-faced, it comes with lettuce and tomato topped with feta for good measure. Subtle cuisine crossovers, including some additional Indian influence, can be found throughout the menu, but for the most part it sticks to pretty easily understandable categories.
Choosing from said categories, however, can prove challenging. Options include: burgers, hot dogs, fried seafood, wings, pita sandwiches, sub sandwiches, wraps, salads, quesadillas, fajitas, tacos, flautas, burritos, enchiladas, tostadas, chimichangas, nachos, kebabs and a variety of sides.
St. Louis Taco & Pita Grill's current hours are Monday through Thursday from 10:30 a.m. to 10 p.m., Friday through Saturday from 10:30 a.m. to 1 a.m., and Sunday from 9 a.m. to 8 p.m.
Click through for more photos.
The "Greek-Style Philly Cheese Steak."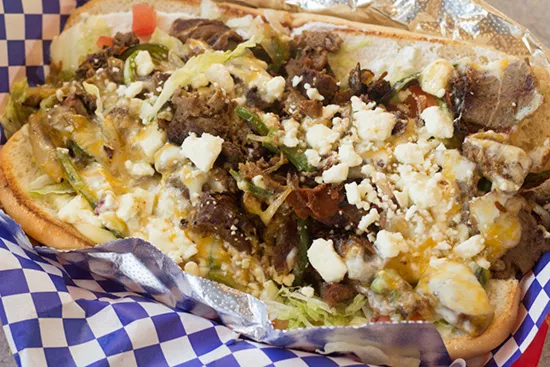 It comes served open-faced. And it is huge.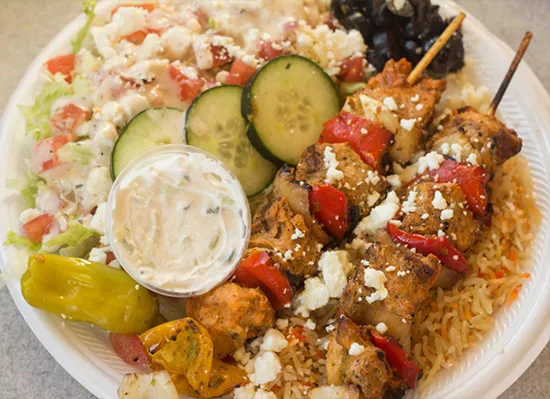 Another look at the chicken kebab platter.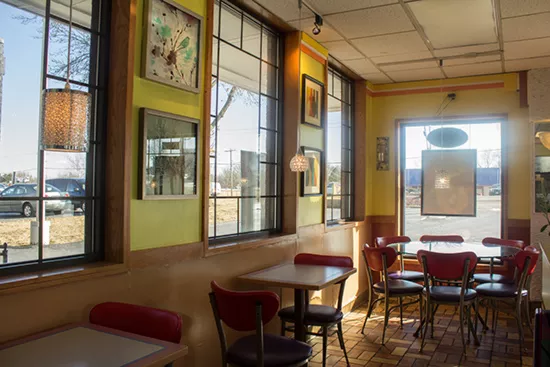 One side of the dining room.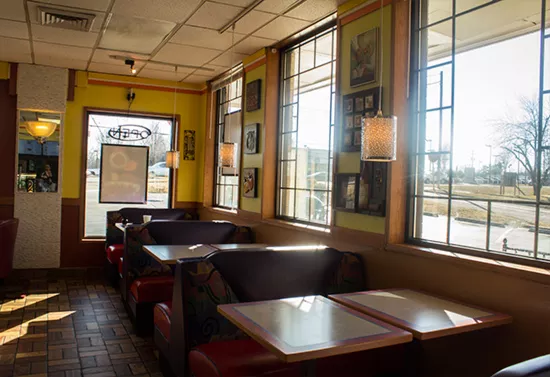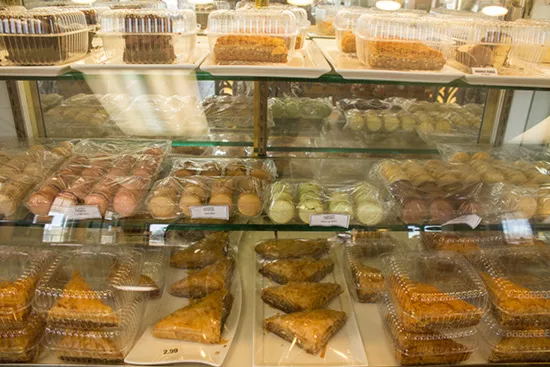 Housemade baklava and baked goods from La Bonne Bouchee for dessert.
Candles and tchotchke with mini clocks available for sale.
See also: - First Look: Miss Leon's - First Look: Winfield's Gathering Place - First Look: El Burro Loco
Gut Check is always hungry for tips. E-mail us!