Tacos at El Burro Loco: tilapia, pastor and carne asada. | Photos by Mabel Suen
El Burro Loco (313 North Euclid; 314-224-5701) opened in the Central West End on January 13, filling a sizable space once occupied by Pasta House Co. Passersby might still notice some remnants from the Italian eatery around the edges of the exterior -- fortunately, the colors of Italy and Mexico's respective national flags interchange easily enough.
Behind the unassuming glass doors, however, the new restaurant takes on an identity all its own with a veritable kaleidoscope of vibrant Mexican-themed paintings and art filling every nook and cranny in the space. The menu matches this intensity with a bounty of house-mixed margaritas and piping hot plates.
The dining area, complete with its namesake mascot.
Owner Salvador Alonso and his friendly staff don colorful matching mariachi-style uniforms and serve up what he identifies as traditional southern Mexican cuisine. The opening of El Burro Loco comes after fifteen years of experience in the industry, including several years of owning and operating El Jalapeno, a restaurant located in Anna, Illinois.
From the menu, choose from a variety of tortas, quesadillas, burritos, fajitas, tacos, enchiladas and more. Combo plates and lunch specials are also available and feature chile relleno, tamale and chimichanga options, just to name a few. But first thing's first: Choose a drink to enjoy with some chips and salsa (and possibly a sombrero -- don't say we didn't warn you).
"We'll have a fuller menu soon which is going to feature all kinds of different crazy flavors like a jalapeno margarita," says Gustavo, a bartender at the restaurant. "We use organic tequila, herbs, flowers, vegetables and fruits. It's always going to be something different -- rose petals, jasmine, lavender, hibiscus, any other random flavor you've never had before."
El Burro Loco's current lunch and dinner hours are Sunday through Thursday from 11 a.m. to 11 p.m. and Friday through Saturday from 11 a.m. to midnight. Drinks are served until 1 a.m. daily. For additional information, follow El Burro Loco on Facebook.
Click through for more photos.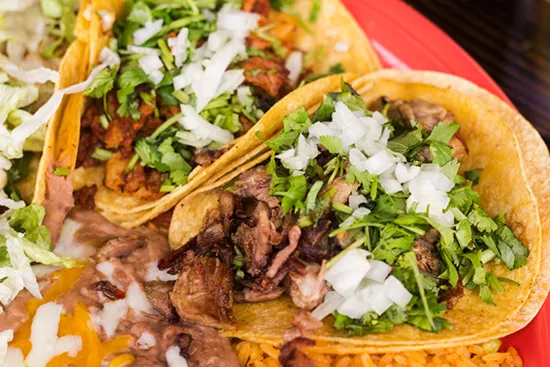 Pastor and carne asada tacos.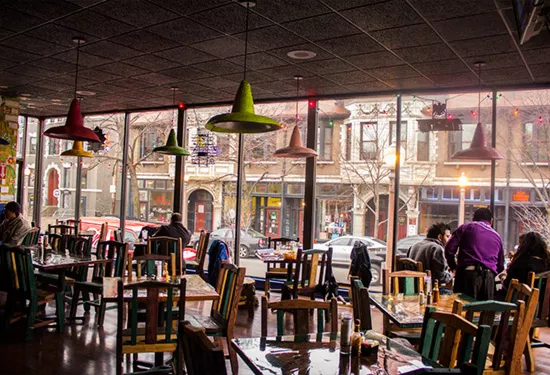 The dining room overlooking Euclid Avenue.
Manager Victor Mendieta, who spent countless hours styling the restaurant with his art.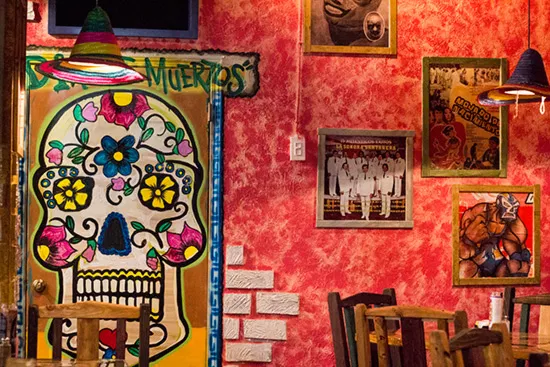 One of the many corners of the restaurant filled with Mendieta's creations.
A variety of drink options are available from the bar.
A snippet of the liquor selection.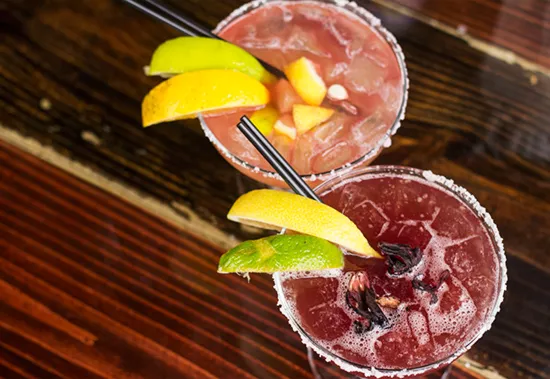 A hibiscus margarita and the "Muerte en Oaxaca."
The drink menu features daily specials in addition to regular offerings.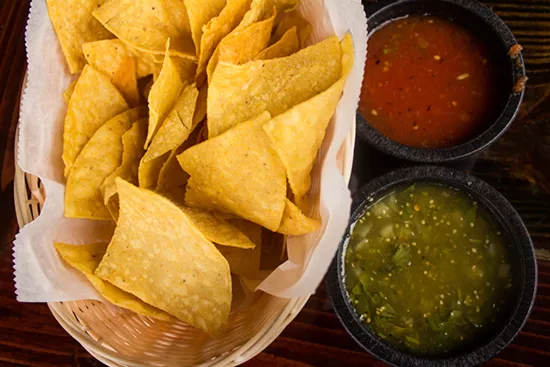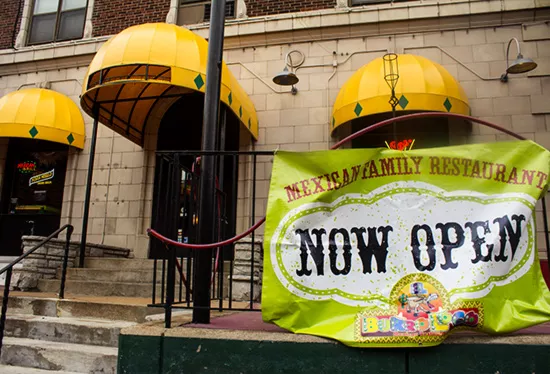 Now open in the Central West End.
See also: - First Look: Al Forno É - First Look: Earthbound Brewing - First Look: Living Room
Gut Check is always hungry for tips. E-mail us!