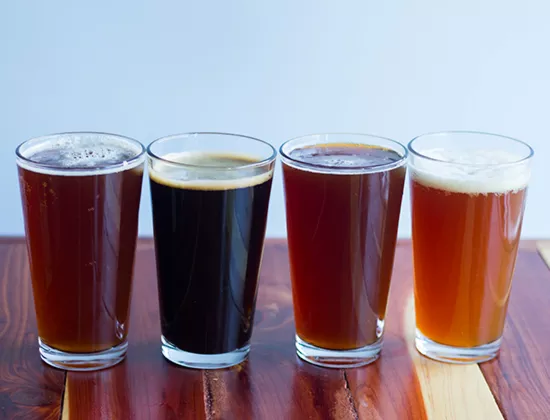 Earthbound Brewing's "Irish Red," "Pecan-Chicory Stout," "Rosemary-Juniper Pale Ale" and "Belgian Pale Ale." | Photos by Mabel Suen
Earthbound Brewing's (2710 Cherokee Street; 314-504-3532) intent is to offer up "St. Louis' smallest, weirdest beer." Ever since the homegrown brewery began selling its product over the holidays, it seems to have achieved just that. In a cozy 1,000-square-foot, shotgun-style space on Cherokee Street, co-owners Rebecca Schranz, Stuart Keating and Jeff Siddons pour out from-scratch concoctions such as a spicy, burly "Rosemary-Juniper Pale Ale" and a smooth "Pecan-Chicory Imperial Stout."
See also: Earthbound Brewery, New Beermaker on Cherokee Street, Uses History as an Ingredient
"There are so many cool things you can do with brewing and so many things that aren't being explored," Keating says. "We'd really like to put out a bunch of high quality, unique beer, and we'd like to see people who aren't traditional beer consumers in here enjoying themselves and having fun."
Over the course of the next year, the microbrewery intends to release 40 different varieties including traditional styles and more experimental options, such as a wheat beer that the crew intends to brew from oak leaves. Everything from the equipment to the seating was built from the ground up, so expect a truly handcrafted experience.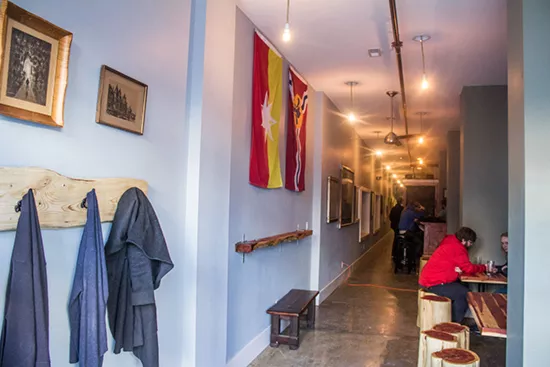 Earthbound's long-term plans include the potential to expand with a community-owned franchise model as well as bottling some beer for special releases. Keating stresses that they want to keep it all as down to Earth, so to speak, as possible.
"We'll probably do some distribution, but all the really cool beers will stay here," he says. "We wanted to be a very neighborhood-specific place. You can take some growlers home, but you have to come in to get it."
Earthbound Brewing's current hours are Thursday and Friday from 4 p.m. to 1:30 a.m., Saturday from 12 p.m. to 1:30 a.m. and Sunday from 4 p.m. to 12 a.m. For additional information, visit the Earthbound Beer website or follow it on Facebook.
Click through for more photos.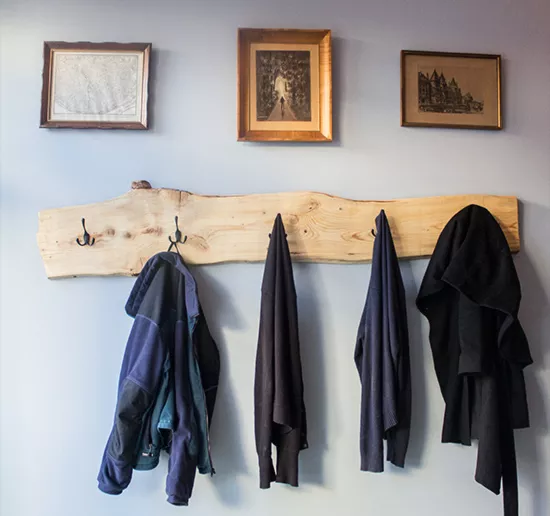 Step one: Hang your coat at the door.
Step two: Choose a pint of one of the in-house brews.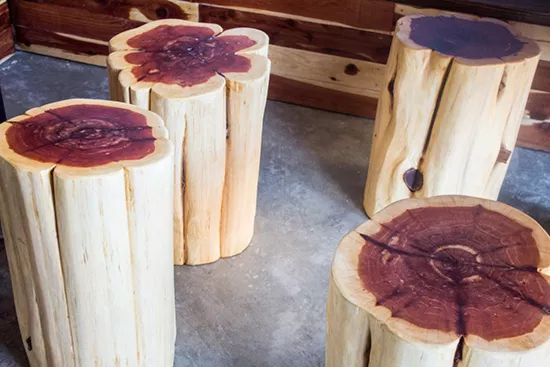 Step three: Pull up a stool.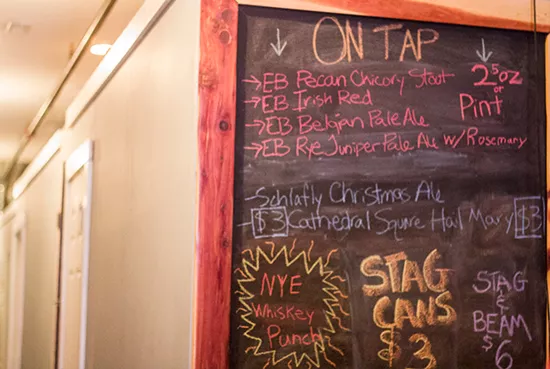 Selections will vary year-round.
A couple of first-time customers approve.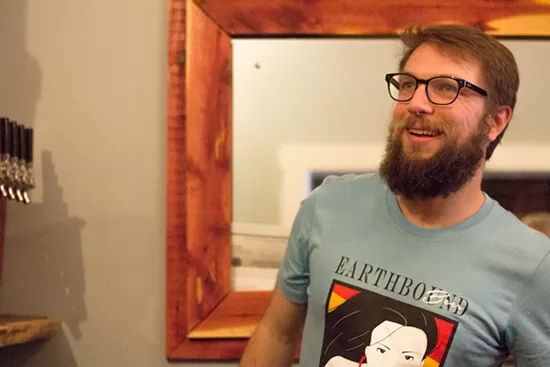 Co-owner Stuart Keating behind the bar.
A peek into a side room reveals many tools of the trade.
More odds and ends for brewing success.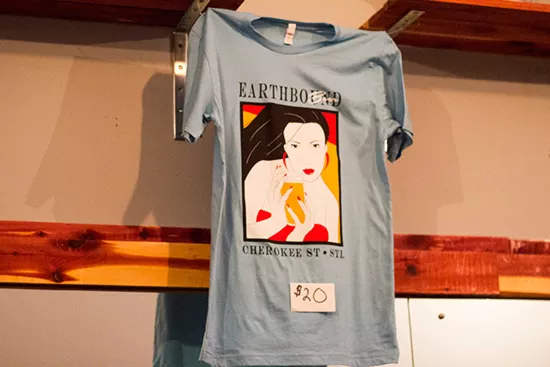 Earthbound Beer shirts are inspired by the space's previous identity as a salon.
Bare essentials also available behind the bar.
Now open on Cherokee Street.
See also: - First Look: Living Room - First Look: Pizzino - First Look: Ryder's Tavern
Gut Check is always hungry for tips. E-mail us!