River Des Peres Yacht Club's muffaletta with salami, mortadella, prosciutto, spinach, olive relish, mozzarella and provolone. | Photos by Mabel Suen
On October 22 The River Des Peres Yacht Club (7832 Ivory Avenue; 314-914-9033) opened in Carondelet, serving sandwiches and salads. The casual concept comes from partners Cindy Delgado and Michael Sullivan, who rehabbed the century-old historic Bugle newspaper building to open up their first business together.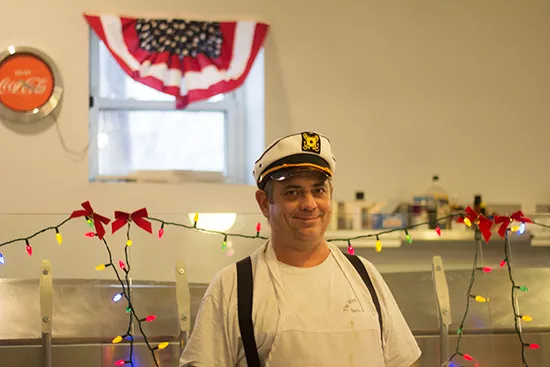 Co-owner Michael Sullivan.
Sullivan has worked for several local Italian joints, including Zia's, while Delgado's resume includes a stint at Kerry Sweets. Clad in in a captain's hat, Sullivan slings sandwiches while Delgado takes orders at the counter. The quirky nautical theme seen throughout the restaurant gets its ironic name from the neighboring River Des Peres.
Sandwiches come on fresh baked bread from A&M Bakery, and Sullivan slices his own meat in house. Delgado also takes care to hand pick produce daily for items such as "Mike's Special Tomato Salad," ($5.75) a take on the classic caprese. Popular items include the "Steamboat Willie," ($4.50-$7.80) with roast beef, provel and au jus as well as the shop's muffaletta ($6-$11.50), both available in half or full sizes.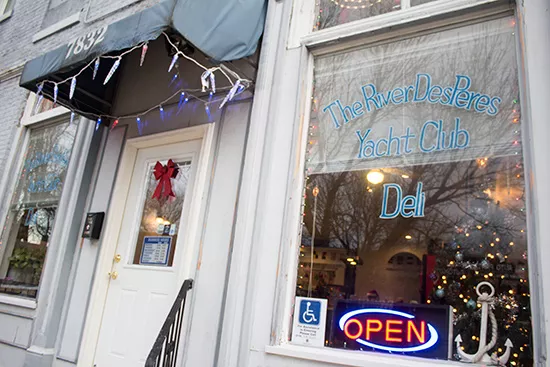 Additional selections include an Italian-style sub, a reuben, pulled pork, the classic open-faced Gerber, soup-of-the-day and more. River Des Peres Yacht Club's current hours Monday through Saturday are 10 a.m. to 6 p.m. A space in the building will soon be available for private parties and more. For additional information, follow it via the River Des Peres Yacht Club Facebook page.
Click through for more photos.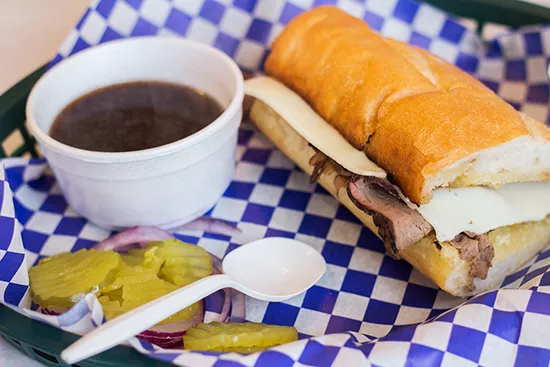 The "Steamboat Willie" on French bread with roast beef, provel and au jus.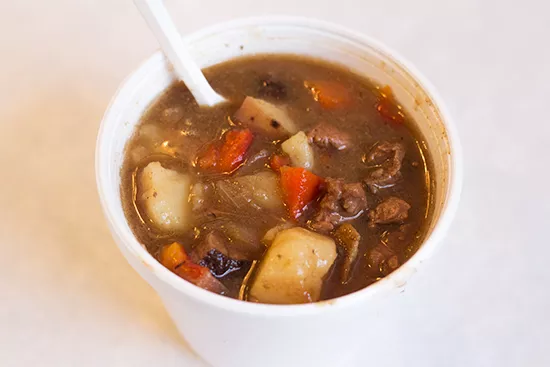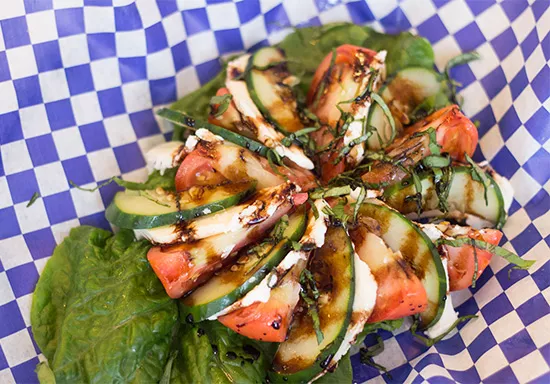 "Mike's Special Tomato Salad" with fresh mozzarella, cucumber, house dressing and balsamic vinegar.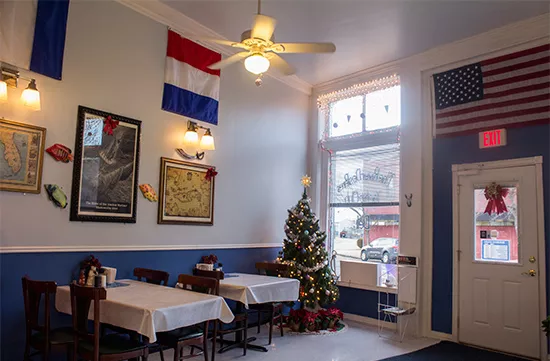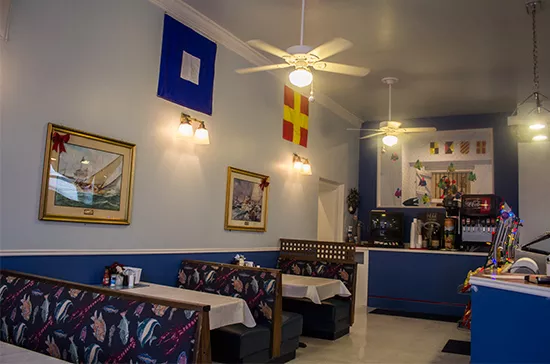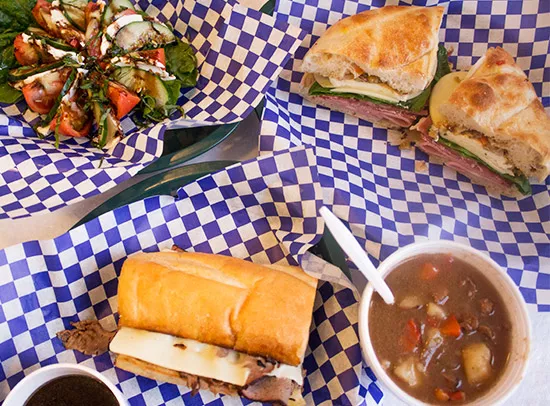 Another look at the shop's specialties.
Sullivan and Delgado in the kitchen.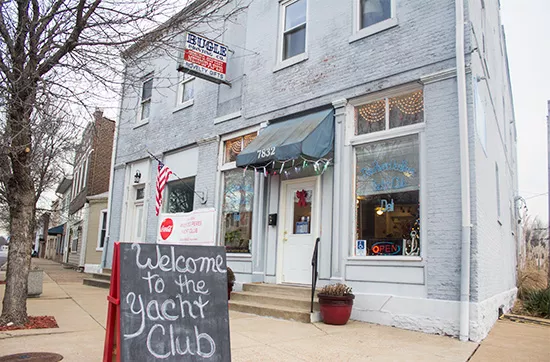 See also: - First Look: Larder & Cupboard - First Look: Bolyard's Meat & Provisions - First Look: Fort Taco - First Look: Pizzeoli
Gut Check is always hungry for tips. E-mail us!