Best-selling bitters kits at Larder & Cupboard. | Photos by Mabel Suen
As reported by Gut Check, Larder & Cupboard (7310 Manchester Road; 314-300-8995) opened its doors at the corner of Manchester and Marshall avenues in early November. The specialty food shop in downtown Maplewood comes from Kakao's Brian Pelletier and co-owner Cindy Higgerson, and it stocks small-batch purveyors from locally and abroad. Hand-picked items include the likes of Salume Beddu, Marcoot Jersey Creamery, Baetje Farms and more.
See also: Brian Pelletier's Larder & Cupboard Coming to Maplewood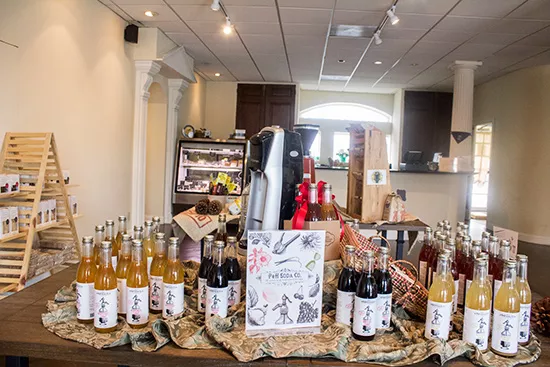 Inside for former T. Rohan Interiors space, visitors will find a variety of products to choose from -- everything from seed oils and sodas to fermented goods, kitchen utensils and bitters kits. With products placed into logoed brown carrying bags, the goods are ready to take home or present as gifts -- a handy tip for the holiday season.
Larder & Cupboard's current hours are Monday through Saturday from 10 a.m. to 7 p.m. and Sunday from noon to 5 p.m. For more information, visit the Larder & Cupboard website, or follow it on Facebook.
Click through for more photos.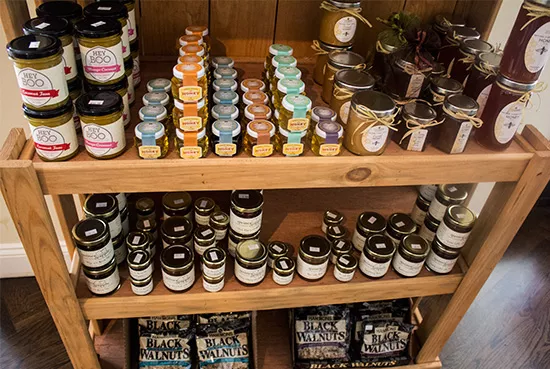 Cutting boards and other kitchen implements are scattered throughout the store.
Local coffee, teas and drinks aplenty.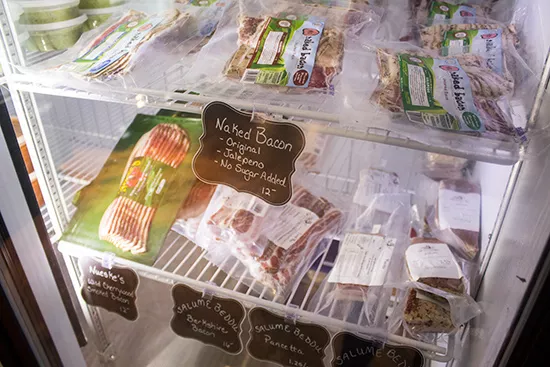 Locally procured meats are available in the fridge and freezer.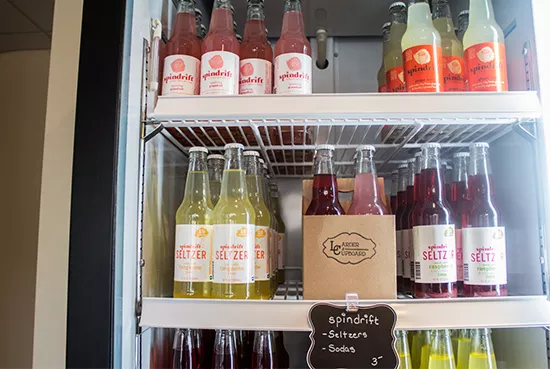 Ready-to-drink sodas and spritzers.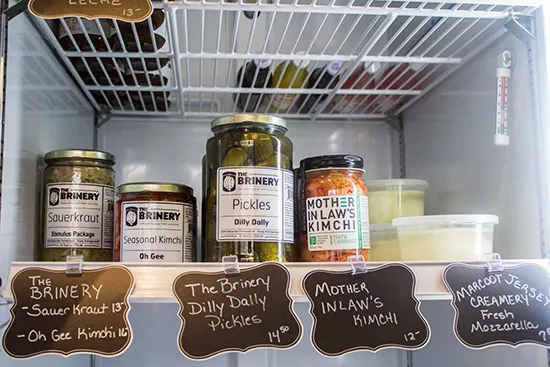 Crackers to go with all the shop's tasty snacks.
See also: - First Look: Bolyard's Meat & Provisions - First Look: Fort Taco - First Look: Pizzeoli - First Look: Gooseberries
Gut Check is always hungry for tips. E-mail us!