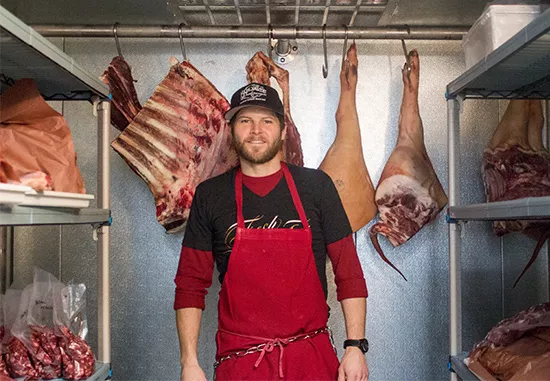 Chef Chris Bolyard. | Photos by Mabel Suen
On a typical day at Bolyard's Meat & Provisions (2810 Sutton Boulevard, Maplewood; 314-647-2567), chef Chris Bolyard wields a sharp boning knife from a trusty chain-link utility belt armed with additional tools of the trade. He skillfully breaks down a cut of grass-fed beef from Double B Ranch out of Perryville, one of the many local farms he sources for pasture-raised animals. Meanwhile, elsewhere in his new full-service butcher shop his staff preps sausage, braunschweiger and stocks from scratch. Bolyard's busy storefront opened on November 28 and offers all that and more in Maplewood.
See also: Bolyard's Meat & Provisions Opens Friday, November 28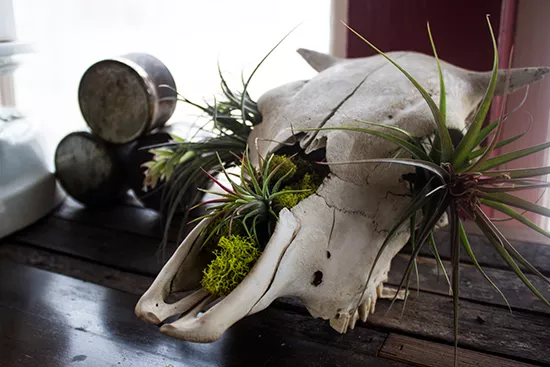 Inside Bolyard's Meat & Provisions.
As reported by Gut Check in February, Bolyard left a decade-long stint at Sidney Street Cafe to pursue a whole-animal butcher shop concept. Therein, all the products offered are sourced from Midwestern farms. Options include pork, chicken, lamb and beef, and every part of the humanely raised animals is utilized. Choose from choice cuts or ask an expert behind the counter for tips on how to try out something new. Additional items for sale created with byproducts include everything from dog treats to beef-tallow soaps and balms.
Bolyard's Meat & Provisions' current hours are Monday through Saturday from 10 a.m. to 7 p.m. For more information, visit the Bolyard's Meat & Provisions website and follow it via Facebook.
Click through for more photos.
Staff at work behind the counter.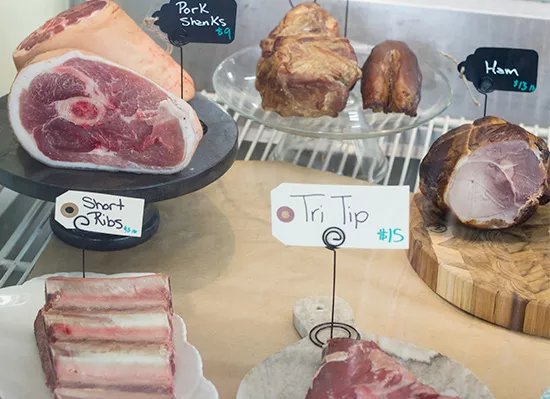 A look inside the display case.
Fresh sausage made regularly.
Miscellaneous goods including soap and lip balm also made in-house.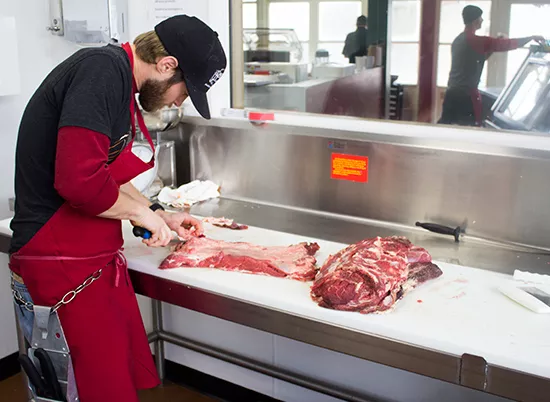 Bolyard works on a cut of beef in the kitchen.
The cooler comes stocked with sauces from scratch and more.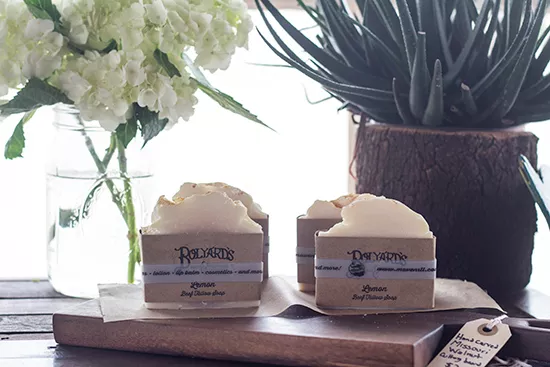 Soap for sale. Beef tallow is also available in the cooler for DIY projects.
More offerings inside the display case.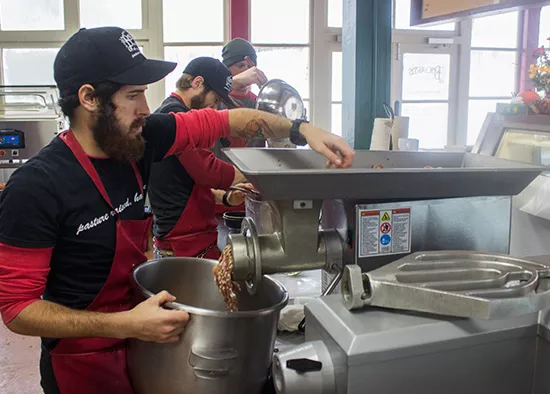 Grinding up fresh sausage.
At the counter, check out savory broths, dog treats and more.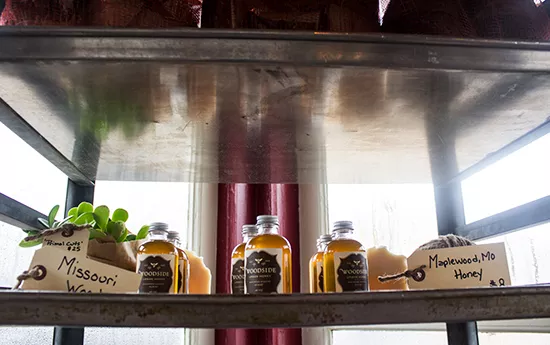 Some other goods for sale.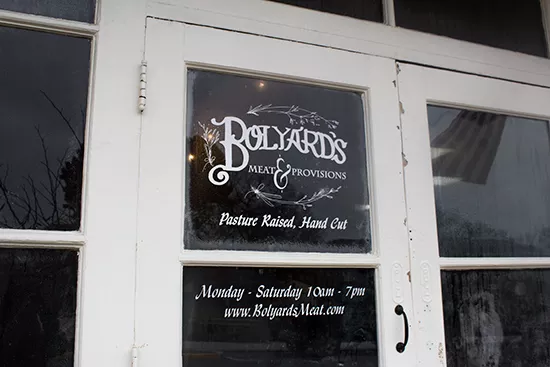 See also: - First Look: Fort Taco - First Look: Pizzeoli - First Look: Gooseberries
Gut Check is always hungry for tips. E-mail us!