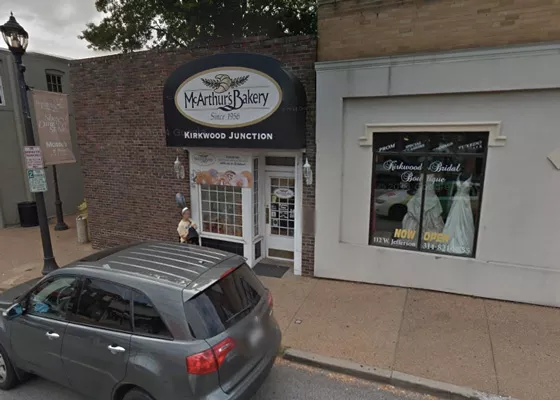 McArthur's Bakery (multiple locations, including 113 North Kirkwood Road, Kirkwood; 314-894-0900), which you may know for its gooey butter cake, among other things, has been sold. The bakery has been family-owned since 1956; second-generation baker Randy McArthur sold the business to Scott and Sheila Rinaberger.
See also: Best Bakery - McArthur's Bakery
The Rinabergers will be "modernizing" the interior of the three locations (in addition to Kirkwood, there are bakeries in Kirkwood and South County) as well as revamping the breakfast and lunch menus. They want to make it a destination for food, too.The Rinabergers have brought on Saint Louis Bread Company alum Ben Abel to manager operations.
"The products people love from McArthur's and the recipes they have used for more than 50 years will not be changing," Scott Rinaberger said in a statement. You can look for new dishes and menus in early 2015.
"This is the antithesis of a corporate buyout," said Randy McArthur in a statement. "It's a healthy company and I will be here for the transition. My goal in selling was to preserve and protect the business and its employees by finding the right people to take over as new owners."
Gut Check is always hungry for tips and feedback. E-mail the author at [email protected].
Follow Nancy Stiles on Twitter:
---