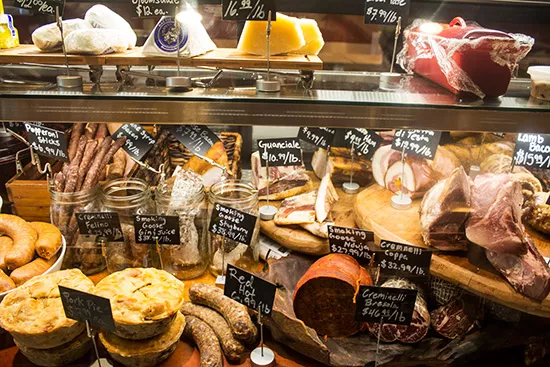 A look inside the display case at Truffles Butchery. | Photos by Mabel Suen
As reported by Gut Check, Truffles Butchery (9202 Clayton Road, Ladue; 314-567-9100) celebrated its grand opening on October 16. The 800-square-foot full-service butcher shop attached to Truffles restaurant in Ladue is an omnivore's dream stocked with fresh local cuts and all the accompanying fixins. Those not looking to do the cooking can stop in to pick up one of the Butchery's sandwiches made to order with in-house goods.
See also: Truffles in Ladue to Add Butcher Shop
The "Truffles Turkey" with smoked Buttonwood Farm's turkey, bacon, brie, lettuce, local tomato and Dijon aioli.
Sandwich options include a house-smoked brisket with fried red onions; the "Mamma" with house meatballs, mozzarella and gravy; and the "Tennessee grilled cheese" with Benton's country ham, aged white cheddar and pickled green tomato.
From the display case, choose from artisan salumi, cheese, pasta and prepared sides in addition to local goods such as Buttonwood Farm chicken, Double Star Farms produce, and Black Springs Farm pork. The shop also features cured meats from an in-house Himalayan pink salt dry aging room. Rubs, spices, dressings, jams, pickles and a selection of wine -- likely a good one, at that -- are also available.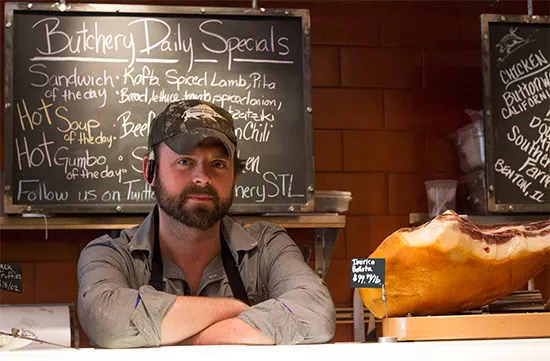 Chef Andrew Jennrich manning the meat counter.
Truffles Butchery's current hours are Monday through Saturday from 11 a.m. to 7 p.m. and Sunday from 11 a.m. to 4 p.m. For more information, visit the Truffles website or follow Truffles Butchery on Facebook.
Click through for more photos.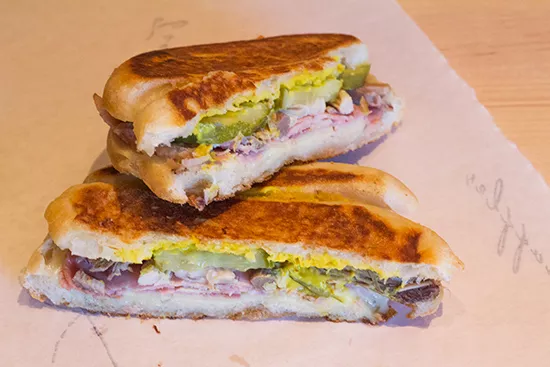 The "Castro" with mojo-braised pork, Butchery-smoked ham, Swiss cheese, pickles and mustard.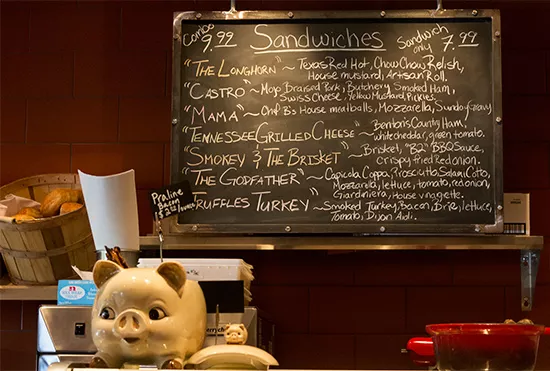 Sandwiches made fresh to order.
Sausages and more for sale.
Choose from a variety of cuts.
Truffles Butchery also offers a selection of seafood...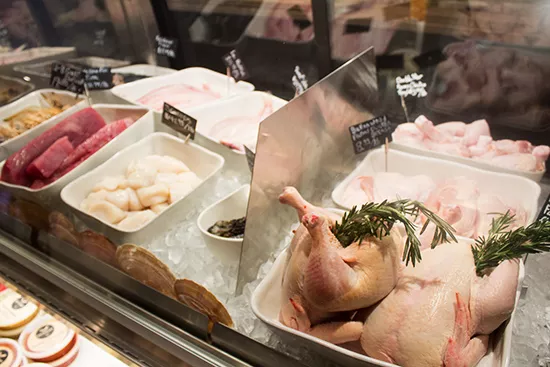 "The Godfather" with capicola coppa, prosciutto, salami, Marcoot Dairy mozzarella, lettuce, local tomato, red onion, giardiniera and champagne-truffle vinaigrette.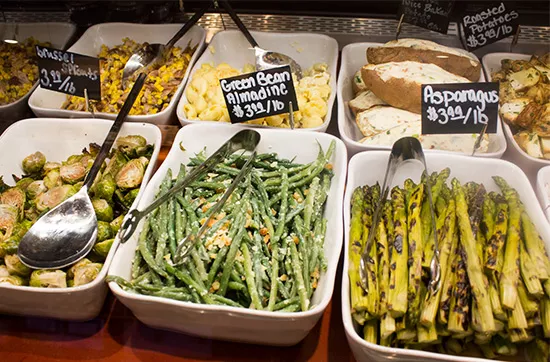 Choose from some accouterments to go with your order.
The selection includes everything from slaw to meatballs.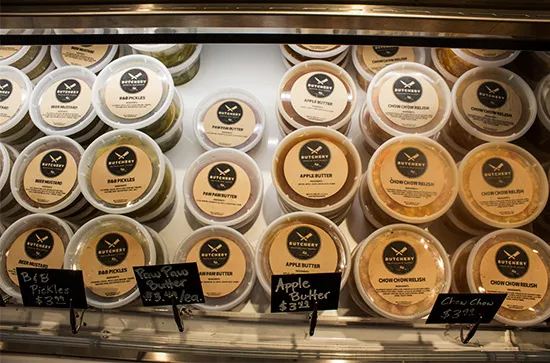 Pickles, apple butter and much more.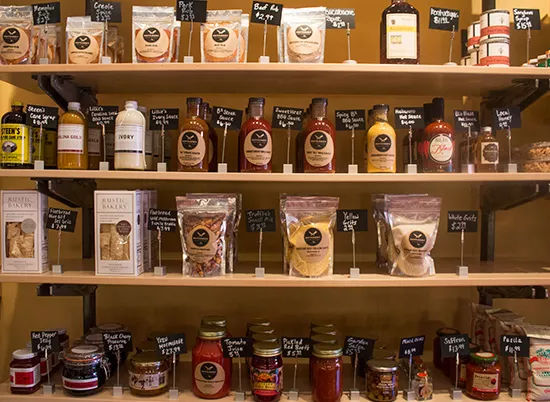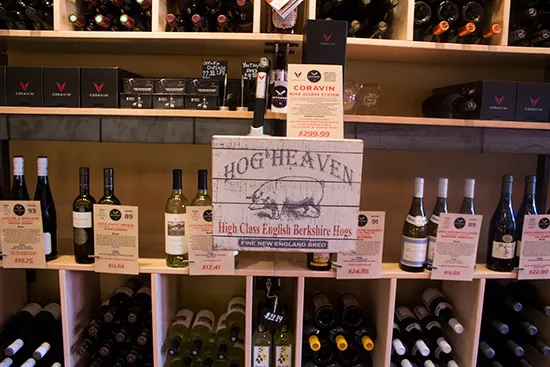 See also: - First Look: Strange Donuts - Kirkwood - First Look: Cabana on the Loop - First Look: El Tropical
Gut Check is always hungry for tips. E-mail us!