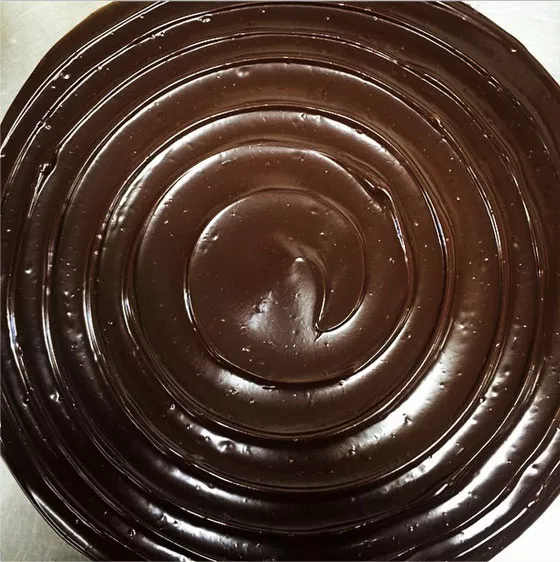 Chocolate icing at Russell's on Macklind. | Instagram/@mugginspring
We've said it before, and we'll say it again: Instagram was practically made for pictures of food. Gut Check has rounded up our favorite foodie accounts in St. Louis, but there are so many cool photos every week, we wanted to share what St. Louis' best chefs, bartenders and eaters are Instagramming. If you see a good one, send it to us!
See also: The 10 Best Food Instagrams in St. Louis This Week: October 15-21
1. Jamaica roselle ice cream at Dirty Girl Farms
We're not exactly sure what that is, but we definitely need some.
2. Scallops at Stone Soup Cottage
The several-course meal at Stone Soup looked amazing; this is just one of the delicious dishes.
3. The Slinger at Rooster South Grand
It's enough to get us down to the new location.
4. 4 Hands' Ill Repute
The pumpkin-ish beer and its collaboration with Schnucks hits shelves today.
5. Tea at Sump Coffee
Sump, known for its handcrafted coffee, recently launched a tea program.
6. Doggy dones at Strange Donuts
Einstein Bagels has doggy bagels, but perhaps your pooch prefers the done zone.