Ahi tuna sashimi with wasabi, pickled ginger and Sriracha. | Nancy Stiles
The first St. Louis location of Bonefish Grill opened yesterday at 8780 Eager Road in Brentwood. It's the 203rd restaurant for the chain, which prides itself on being the "fresh fish experts." The 6,500-square-foot space is dark and outfitted in "polished-casual" wood; it also has a patio, a bar area and two private dining rooms. Bonefish Grill is open Monday through Thursday from 11 a.m. to 10:30 p.m., Friday and Saturday from 11 a.m. to 11:30 p.m. and Sunday from 10 a.m. to 9:30 p.m. We stopped by for a preview of the menu -- continue on for photos.
See also: Cooper's Hawk Brings Napa-Style Winery to Town & Country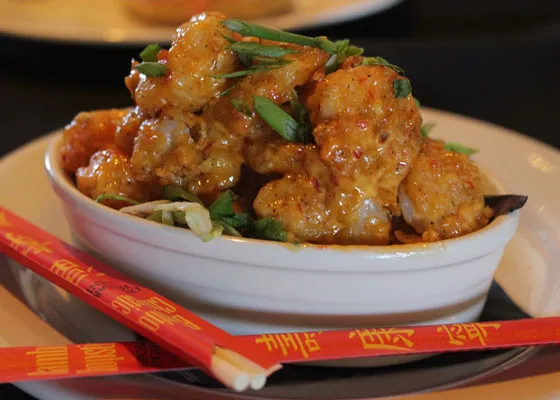 Bang Bang Shrimp, in a "creamy, spicy sauce." | Nancy Stiles
Surf and turf eggs benedict with filet mignon, lobster, poached egg and Hollandaise sauce. | Nancy Stiles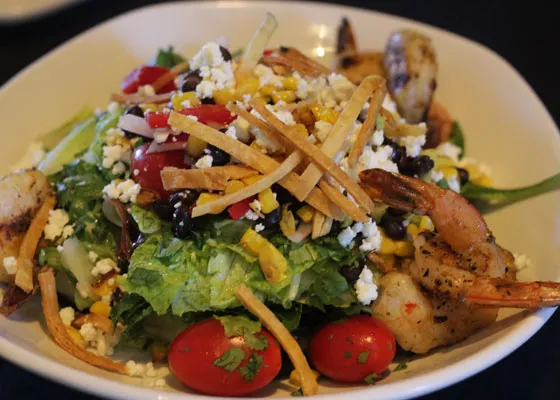 Cilantro lime shrimp salad, with roasted corn, black beans, feta, grape tomatoes, red onion, tortilla strips and cilantro lime vinaigrette. | Nancy Stiles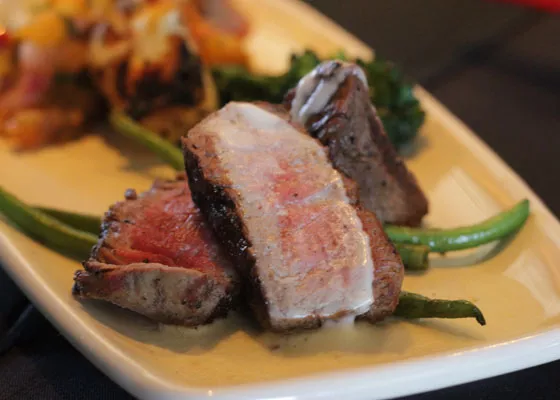 Filet mignon with white truffle butter. | Nancy Stiles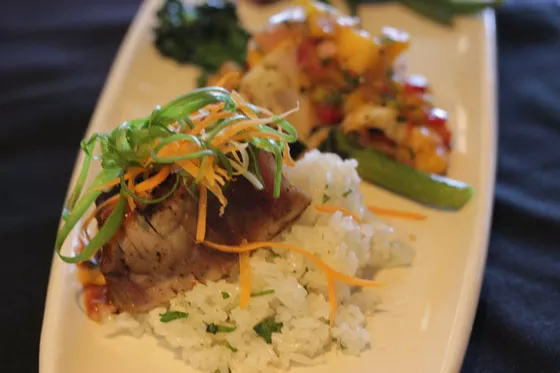 Pan-Asian-style Ahi tuna. | Nancy Stiles
Chilean sea bass with mango salsa. | Nancy Stiles
An espresso martini to go with dessert. | Nancy Stiles
Pumpkin creme brulee. | Nancy Stiles
Gut Check is always hungry for tips and feedback. E-mail the author at Nancy.Stiles@RiverfrontTimes.com.
Follow Nancy Stiles on Twitter:
---