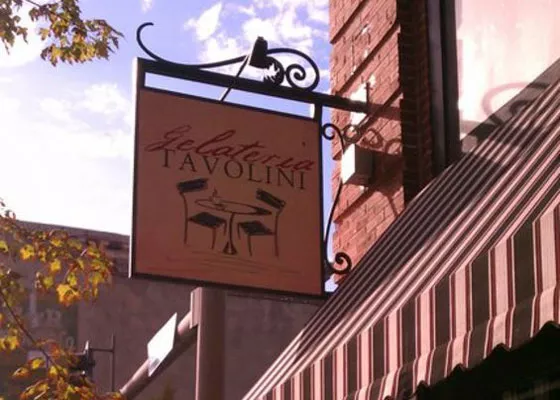 Outside Gelateria Tavolini. | Laura Miller
After five years, Gelateria Tavolini (1327 Washington Avenue; 314-621-8838)announced on Facebook that it will be closing Tuesday, September 30. It originally opened as the Gelateria in 2006, and current owners Jonathan and Amanda Andrus took it over in 2009. In a statement, the Andrus cite a variety of factors that influenced their decision to close.
See also: Ices Plain & Fancy's New Liquid Nitrogen Fueled Ice Cream Shop
"As the neighborhood has grown over the years, so has the cost of doing business here.... For quite some time we've been attempting to negotiate a new lease arrangement for the space at 1327 Washington. That process concluded with the realization that we are not going to be able to come to agreeable terms," they said in a statement.
Gelateria Tavolini will be open Tuesday night until 10 p.m., and there will be an all-day farewell party.
Read the full statement here:
Gut Check is always hungry for tips and feedback. E-mail the author at Nancy.Stiles@RiverfrontTimes.com.
Follow Nancy Stiles on Twitter:
---