Inside Kitchen House Coffee. Photos by Mabel Suen
Kitchen House Coffee (3149 Shenendoah Avenue; 314-732-0009) opened in Tower Grove East this month, offering sustainable, local drinks and snacks to south city residents. As reported by Gut Check, the urban-farm-inspired cafe comes from Paul Whitsitt and David Rodgers. Both live nearby and saw the need for a community gathering place -- and a home for some backyard chickens -- in their own neighborhood.
See also: Kitchen House Coffee Turns an Urban Farm into a Tower Grove East Coffeeshop
The sunny space features a spacious patio and pretty shingles to match a colorful chicken sculpture that greets visitors in the dining room. From the menu, choose from espresso as well as light and fruity Blueprint Coffee or hearty Stringbean Coffee Company brews in drip, cold-brew and pour-over styles. A "fake coffee" blend made with chicory, raw cacao, dandelion root and cinnamon is also available via ReTrailer teas -- look for six other loose-leaf tea blends as well.
Kitchen House Coffee also offers a few organic, fresh juices made with carrots, apple, lemon and more. For something toothsome to accompany drinks, Whisk: A Sustainable Bakeshop provides a fresh selection each day: scones, cookies, muffins, brownies and "Twinkles" -- its homemade take on the popular snack cake.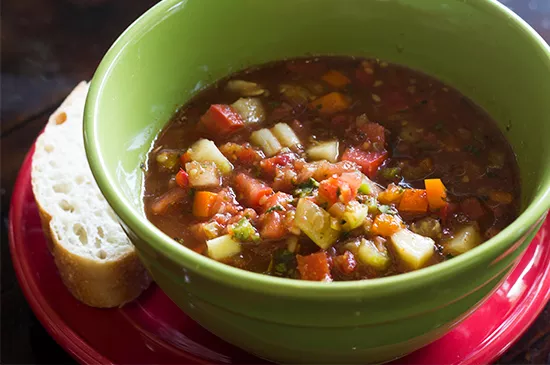 Chef Dennis Rodgers of World Class Catering contributes a selection of "farm bowls" to the menu. Choose from granola and yogurt, chicken salad, vegetarian pasta salad and a hearty vegan gazpacho.
Kitchen House Coffee's current hours are Monday through Friday from 7:30 a.m. to 5:30 p.m. and Saturday from 9 a.m. to 4 p.m. For more information, visit the Kitchen House Coffee website and follow it via Facebook.
Click through for more photos.
"Malawi Peaberry" pour-over coffee with a Whisk thumbprint cookie.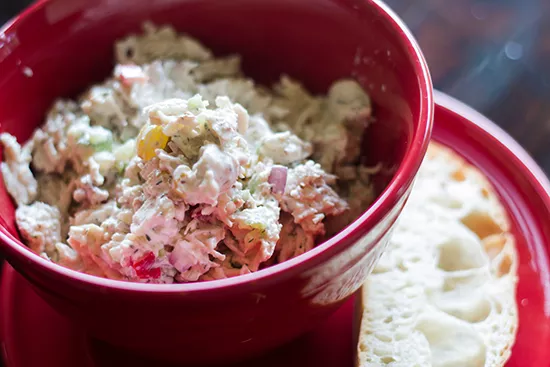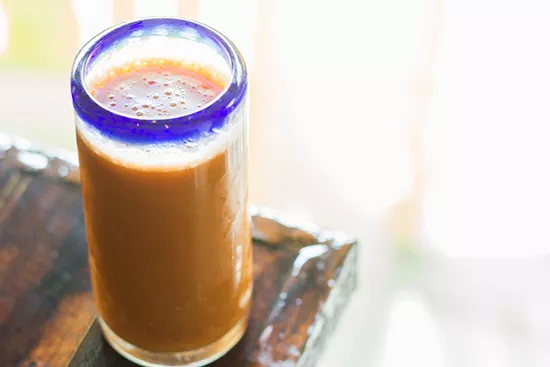 "Shenandoah Sunrise" juice with carrot, apple and ginger.
Whisk baked goods to go with your caffeine fix.
A barista works on a pour-over coffee.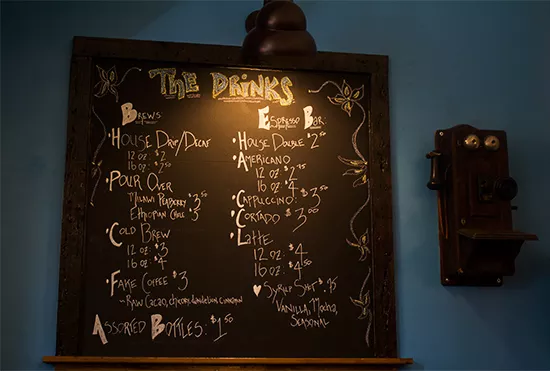 Don't forget to say hi to the chickens out back.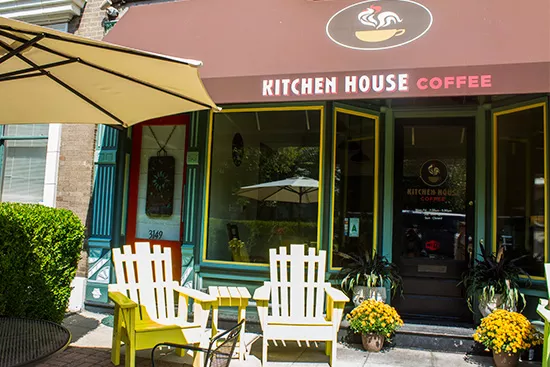 Now open in Tower Grove East.
See also: - First Look: Taste Budz Take Out - First Look: Lona's Lil Eats - First Look: Mary Ann's Tea Room - First Look: United Provisions' the Dining District
Gut Check is always hungry for tips. E-mail us!