Lona's grilled chicken wrap. | Photos by Mabel Suen
Frequenters of the Soulard Farmers' Market already know Lona's, the busy little stall in the Southeast wing of the market that serves up kebobs, spring rolls and other hand-held victuals on Saturdays. Last week the restaurant opened the doors at its new brick-and-mortar storefront in Fox Park. Contrary to its name, Lona's Lil Eats (2199 California Avenue) serves big flavors out of its kitchen, featuring an expanded variation on its unique pan-Asian market menu.
As reported by Gut Check in July, husband-and-wife team Pierce Powers and Lona Luo met in Luo's southwest China hometown. Her hill tribe's cooking blends a crossover of cuisines and techniques that Powers refers to as "Asian soul food": a little Japanese, a little Thai and a vibrant flavor profile that includes sweetness, spice, salt and smoke.
See also: Lona's Lil Eats Gets a Storefront in Fox Park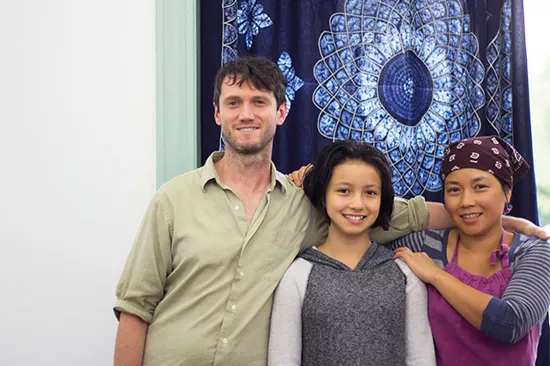 Pierce Powers, Lona Luo and their daughter, Jane.
Luo combines these learned fundamentals with modern American concepts to create fresh and healthful meals. The restaurant's menu features wraps, plates, stir-fried and pickled vegetables, salads and spring rolls. Build your own wraps and plates by selecting from a short list of options: chicken, steak, turkey, spicy tofu or shrimp with sauce, veggies and grains as a wrap (tortilla or rice paper) or plate.
Flavorful sauces to pair with wraps and rolls include lime-ginger-peanut and lemongrass pesto. Try the cucumber salad or a side of chili paste to go with your meal -- the seeds for the chilis come straight from Luo's hometown and are grown right in the backyard.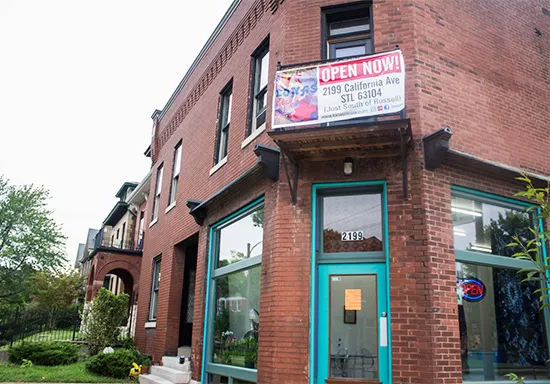 Lona's Lil Eats' Fox Park storefront is currently open from Tuesday through Wednesday from 5 to 8:30 p.m. as well as Thursday through Friday from 11:30 to 2:30 p.m. and 5 to 8:30 p.m. Catch them on Saturdays at the Soulard Farmers Market. For more information visit the Lona's Lil Eats website and follow it via Facebook.
Click through for more photos.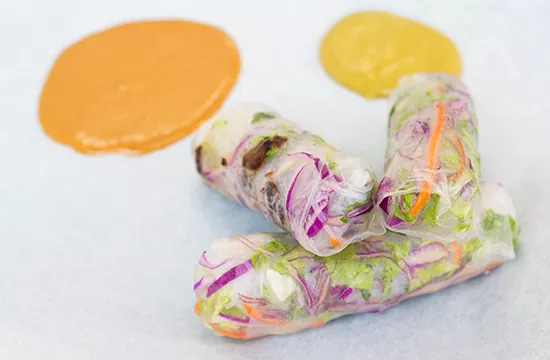 Spring rolls with peanut and lemongrass pesto dipping sauce.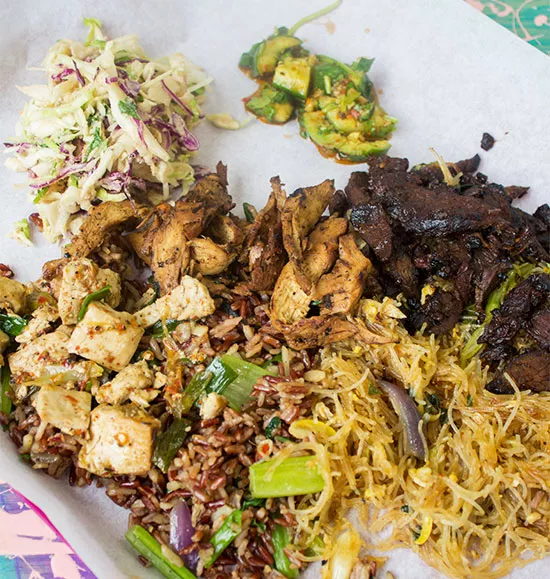 A sampling of Lona's plate items: chicken, steak, noodles, slaw, cucumber salad.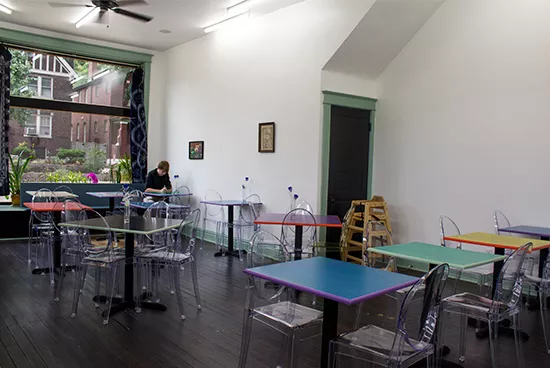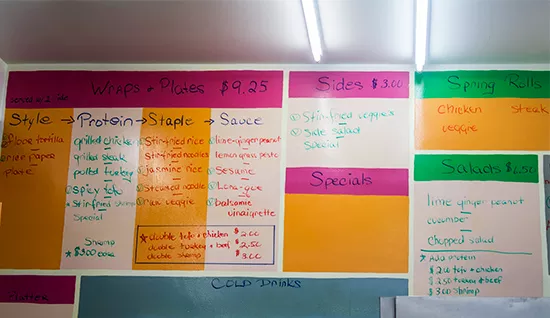 Colorful tables. This one's the fine handwork of the couple's daughter, Jane.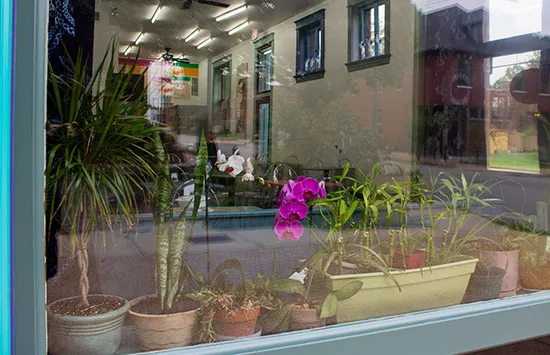 Flowers and plants in the window.
A closer look at a platter.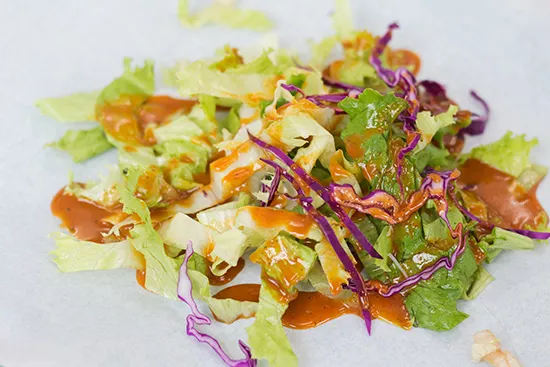 Place your order at the counter.
Chili plants in the backyard.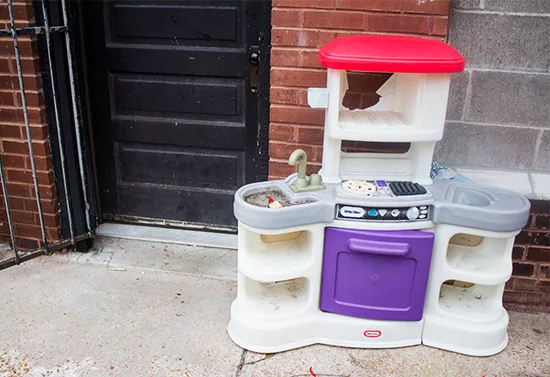 Presumably where the Powers' young tyke, Daniel, helps out with the cooking.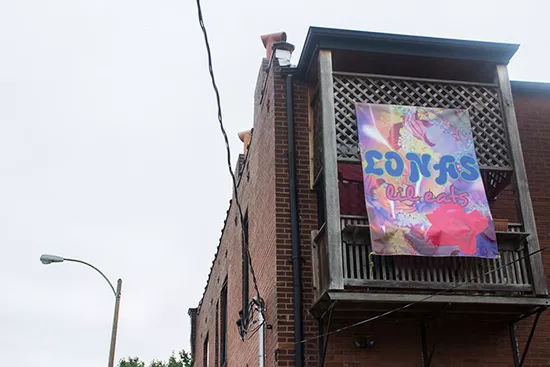 Look for Lona's in south city.
See also: - First Look: Mary Ann's Tea Room - First Look: United Provisions' the Dining District - First Look: Whitebox Eatery - First Look: Yaqui's
Gut Check is always hungry for tips. E-mail us!