Compressed beet carpaccio with house-made goat cheese,and a preserved lemon vinaigrette. | Nancy Stiles
Cielo (999 North Second Street; 314-881-5759) holds many events on its famous outdoor terrace, but this was the first Clash of the Cocktails, in partnership with Randall's Wines & Spirits. The dinner pitted bartenders Meghan French and Joe Duepner, of Element and Juniper, respectively, against each other. In three rounds, the mixologists had to feature a certain ingredient and the crowd cheered for its selection.
See also: Pastries and Cocktails Work Together at Cielo's A Taste of Summer [PHOTOS]
The first round showcased citrus, followed by fennel and smoke. Chef Gian Nicola Colucci also created three (small) courses to accompany lots of booze. French won the first round and Duepner the second, but French took the prize in the final showdown. French was also the more understated -- Duepner made his entrance with a friend dressed as a Mexican wrestler and poured out shots for the crowd. As it turns out, simple is best.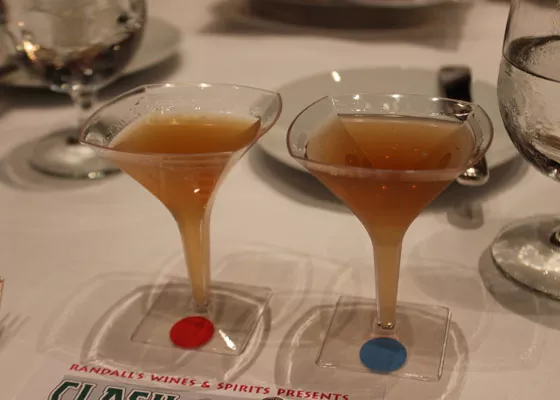 Round one required the use of citrus. | Nancy Stiles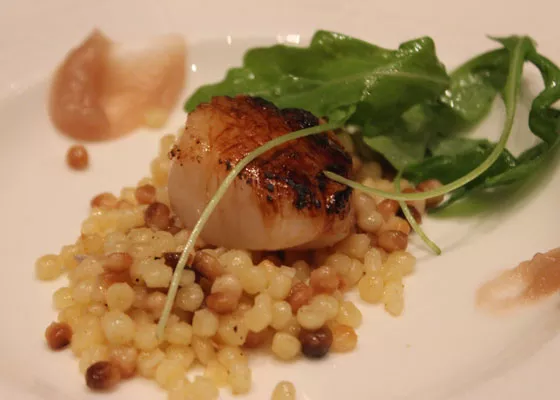 Bruleed sea scallop with fennel Jam, arugula and fennel pollen citronette. | Nancy Stiles
The licorice taste of the fennel definitely came through in round two. | Nancy Stiles
Duepner poured shots for the eager crowd. | Nancy Stiles
The smoke round was a bit trickier. | Nancy Stiles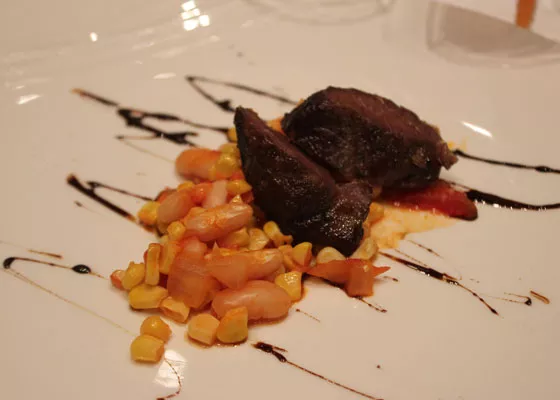 Smoked pork cheek, local corn succotash and a balsamic and molasses reduction. | Nancy Stiles
Gut Check is always hungry for tips and feedback. E-mail the author at [email protected].
Follow Nancy Stiles on Twitter:
---