Korean-style pulled short rib sandwich. | Photos by Mabel Suen
In early August Gut Check got a sneak peek at United Provisions (6241 Delmar Boulevard, University City; 314-833-5699), the international-grocery store from the family behind Jay's International Food Company and Global Food Market. A month later the hybrid grocer and prepared-foods vendor has its shelves fully stocked and kitchens running full-steam to serve area-college students and incoming visitors.
Gut Check stopped in to sample the lunch and dinner options available at the in-store restaurant, the Dining District, with a menu developed by chef Ben Poremba of Elaia and Olio. The concept coincides a sushi bar headed up by chef Naomi Hamamura, formerly of Sansui.
See also: Sneak Peek Inside United Provisions, Delmar Loop's New Grocery and Dining Complex
Approaching the options can be a bit overwhelming at first glance. Upon entering the store, patrons are greeted by every foodophile's dream: shelves of snacks and exotic drinks from near and far, grab-and-go sushi and sandwiches, Northwest coffee alongside a pastry case full of macarons and more from La Patisserie Chouquette, and aisles and aisles of goods representing more than 100 countries.
In the midst of this food haven, guests can step up to the dining complex's counter to place a dine-in or carry-out order. In the evening, the same menu is offered with full service. The made-to-order, International-themed menu starts with communal options including charcuterie and cheese plates, "Middle-Terranean Mezze," and poutine -- shoestring french fries topped with cheese curds and meat gravy.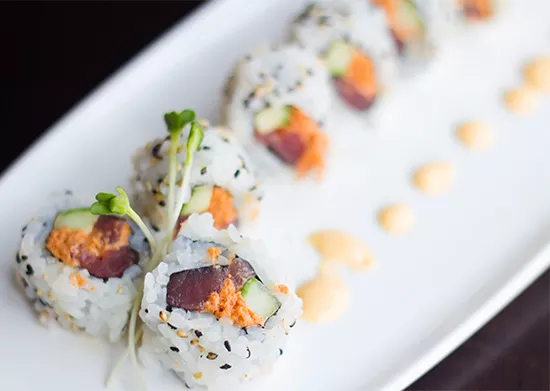 It continues with salads -- try a chopped salad or shredded jicama with green papaya -- followed by a variety of burgers and sandwiches. Classics including a standard burger and ham with swiss are available, but Poremba certainly gets creative with the range of offerings: goat burgers, preserved-lemon chicken salad, banh mi and Korean-style pulled-short-rib sandwiches.
Raw bar offerings include ceviche and market oysters, followed by an Old Standard chicken dinner, ramen and items from the grill -- sea scallops, kabobs and tofu, to name a few. The sushi menu features a la carte items, sides such as squid salad and miso soup, regular rolls and special rolls including "Hamma's Lobster" and the chef's choice of fish. United Provisions' current hours are Monday through Sunday from 7 a.m. to 10 p.m. For more information, visit the United Provisions website or follow it via Facebook.
Click through for more photos.
Goods from La Patisserie Chouquette available for dessert.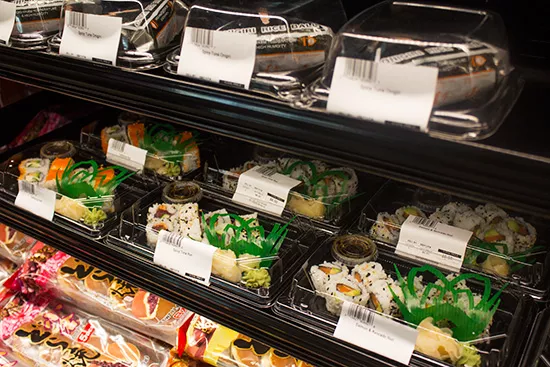 Order lunch at the counter.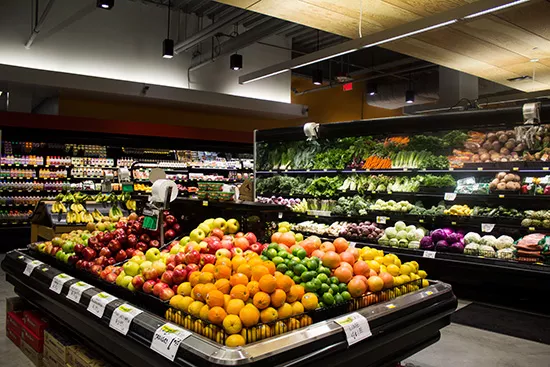 Grab your groceries in the same building.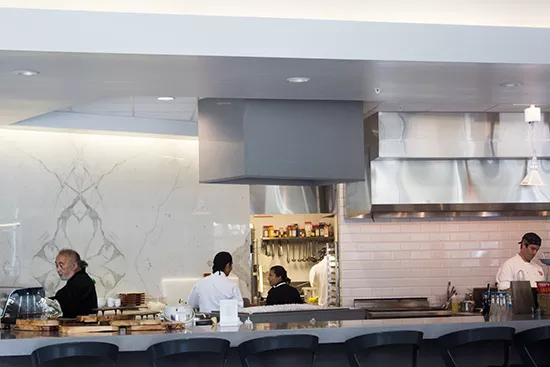 Chef Hamamura and staff in the kitchen.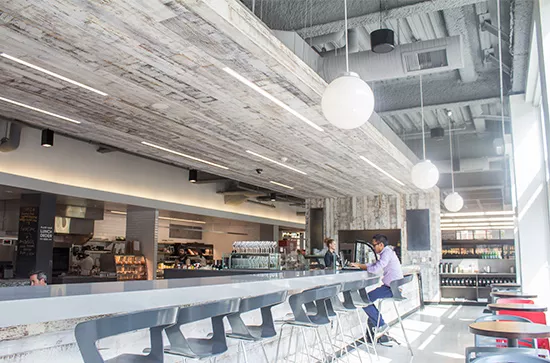 More seating available by the window.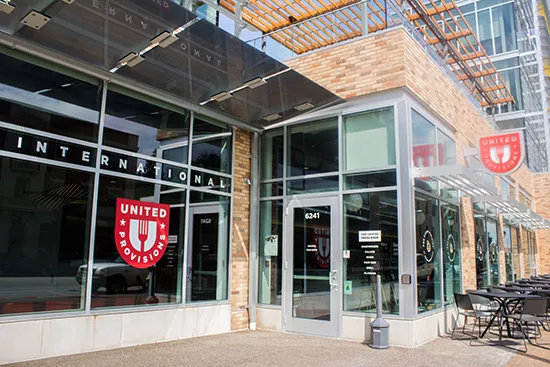 Now open in the Delmar Loop.
See also: - First Look: Whitebox Eatery - First Look: Yaqui's - First Look: Mission Taco Joint in Soulard
Gut Check is always hungry for tips. E-mail us!