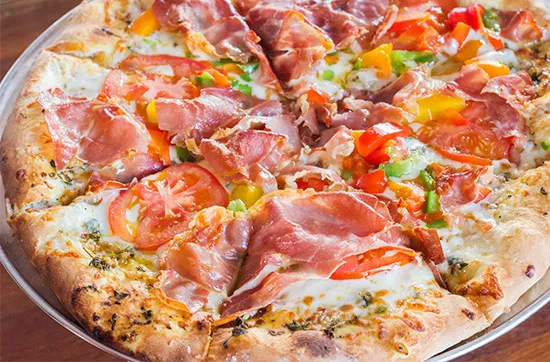 Yaqui's "Bianca" pizza with mozzarella, herb-infused oil and the addition of prosciutto and peppers. | Photos by Mabel Suen
Yaqui's on Cherokee (2728 Cherokee Street; 314-400-7712) opened its bar just in time for the neighborhood's Cinco de Mayo celebration, but it wasn't until mid-July that it started serving up the main inspiration behind its concept: owner Francis Rodriguez's take on the Neapolitan pizza, cooked to-order in a hand-built, wood-fired oven.
See also: Yaqui's on Cherokee Eyes Opening After Extensive Construction
The restaurant's evolution is a gradual one, with extensive rehab to the 120-year-old building -- now a modernized version of the 1890s tavern it once was. It currently offers full-service lunch and dinner, with plans to serve breakfast items in the near future.
Manager Joe Timm, owner Francis Rodriguez and manager Beckie Lewis.
Named after Rodriguez's half-Yaqui heritage (a recognized Native American tribe of the United States), Yaqui's exposed brick and cozy interior features eclectic decorations including letterman jackets from Rodriguez's alma mater, Roosevelt High School.
The pizza recipes are his own, developed over time as a self-taught cook who spent some time working in the kitchen at the Alexian Brothers Hospital. The pizza base is a high-protein dough made with eggs, sugar and imported Italian flour. Cooked at high temperatures, the crust has a light crunch around the edges with a toothsome chew throughout the center. The sauce, made with a mirepoix base, uses San Marzano tomatoes.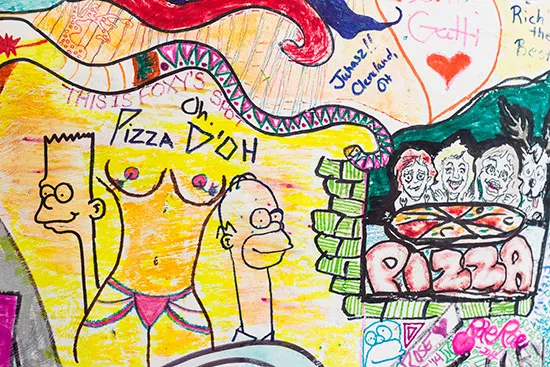 Doodles from friends and patrons on the hand-built, wood-fired oven.
The menu features three styles of fourteen-inch wood-fired pizzas: "Cheese" made with artisan mozzarella and tomato sauce; "Margherita" with fresh mozzarella, vine-ripened tomatoes, sauce and fresh basil; and "Bianca" with artisan mozzarella and herb-infused oil. Additional toppings include prosciutto, pine nuts, pepperoni, hamburger, sweet peppers and pineapple. Salads include a garden veggie, spinach and caprese.
An $8.99 lunch special offers an affordable introduction with an eight-inch pie and side salad. At the bar, select from beer and cider by the bottle, can or on draft as well as more than 30 wines by the glass.
Yaqui's on Cherokee's current hours are Monday through Saturday from 11:30 a.m. to 1:30 a.m. and Sunday from 5 p.m. to 12 a.m. Stay tuned for upcoming breakfast hours featuring coffee, breakfast pastries baked in the wood-fired oven using Yaqui's pizza dough, quiche and more. For more information, visit the Yaqui's on Cherokee website or follow it via Facebook.
Click through for more photos.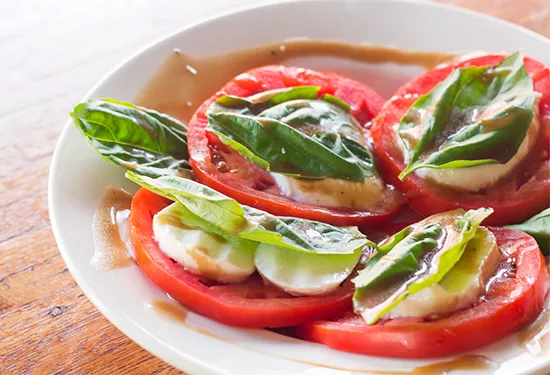 A look at the dining room and bar.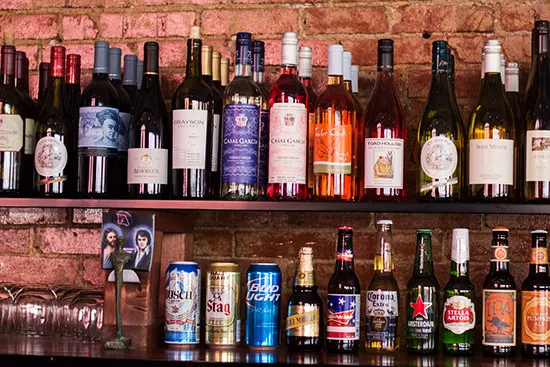 A selection of wine and beer.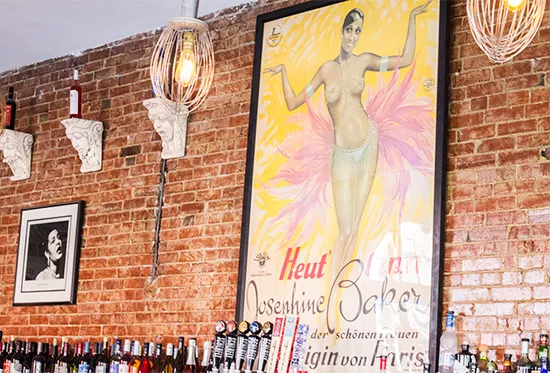 The oven bakes pizzas at a smoldering 850 degrees.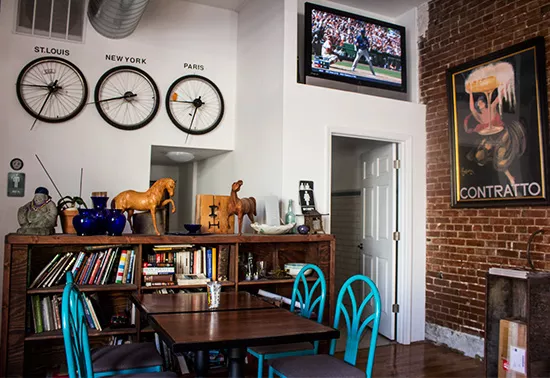 Seating in the back of the room.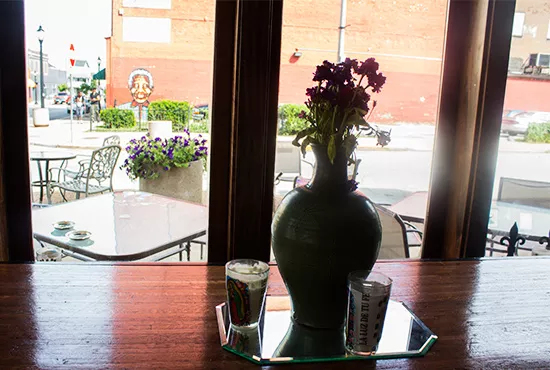 A look out the window on the patio, which Rodriguez hopes to someday turn into a beer garden.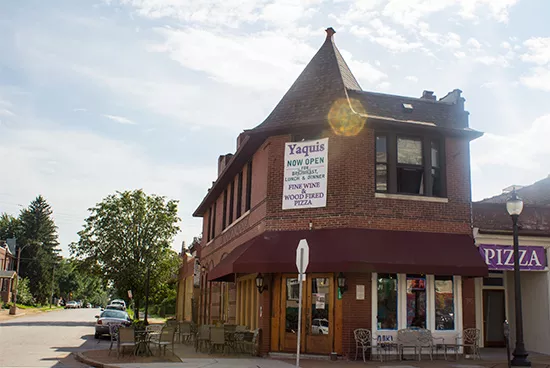 Now offering drinks, pizza and more on Cherokee Street.
See also: - First Look: Mission Taco Joint in Soulard - First Look: Sauce on the Side in Clayton - First Look: Unkle Munkey's Coin Club - First Look: Tick Tock Tavern & Steve's Hot Dogs
Gut Check is always hungry for tips. E-mail us!