"Five-O" with pancetta, pineapple, red peppers, smoked cheddar, mozzarella, mascarpone, ricotta, smoked chile oil and barbecue sauce. | Photos by Mabel Suen
Sauce on the Side (7810 Forsyth Boulevard, Clayton; 314-833-5426), the homegrown fast-casual calzone shop that former RFT food critic Ian Froeb predicted would someday expand into a chain, opened its second location in Clayton last month. Since establishing its original location downtown two years ago, the restaurant has received favorable reviews and was also named best fast-casual restaurant in RFT's 2013 Best of St. Louis.
See also: Sauce on the Side Announces Second Location
The Clayton location maintains the same sleek and minimal aesthetic as its flagship, with wood-topped tables and splashes of vibrant colors on the walls. The restaurant also carries over its menu of salads and hand-tossed calzones -- fourteen different varieties -- filled and topped with a variety of fresh ingredients and served with housemade dressings, bastes and dipping sauces.
To celebrate two years in business, the restaurant offers a special "Two Gyro Anniversary" calzone filled with gyro meatballs, roma tomatoes, red onions, kalamata olives, cucumber, feta and fontina cheese, served with lemon-mint tzatziki sauce. Sauce on the Side's drink menu features more than 50 bottled beers as well as wine by the glass or bottle. For dessert, choose from Nutella-banana and caramel-apple-pie calzones.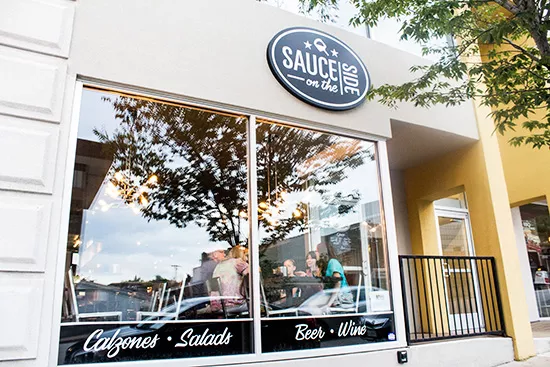 Calzones, salads, beer and wine.
The Clayton location of Sauce on the Side's current hours are Monday through Wednesday from 11 a.m. to 9 p.m. and Thursday through Saturday from 11 a.m. to 11 p.m. Delivery is available. For the menu and additional information, visit the Sauce on the Side website or follow it on Facebook.
Click through for more photos.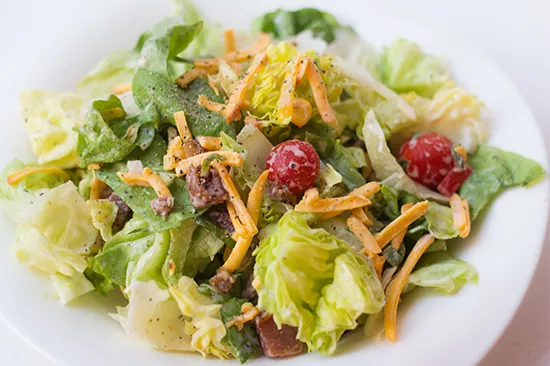 "Smokehouse" salad with butter lettuce, corn salsa, pancetta, smoked cheddar, pear tomatoes, bacon and barbecue ranch dressing.
The "Gonzo" with salami, dates, spinach, boursin, mozzarella, mascarpone, ricotta, garlic oil and garlic butter sauce.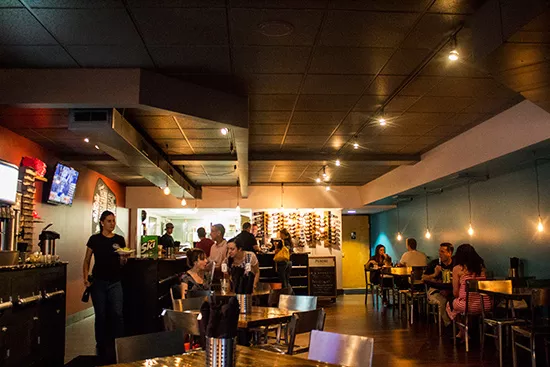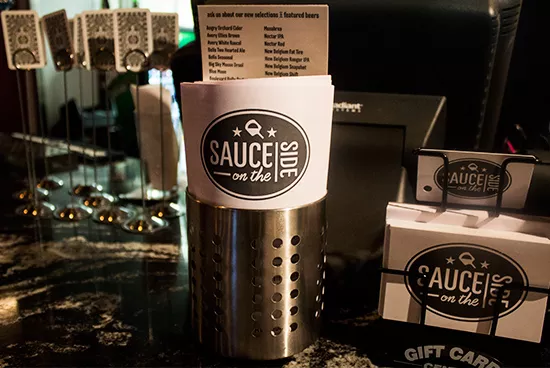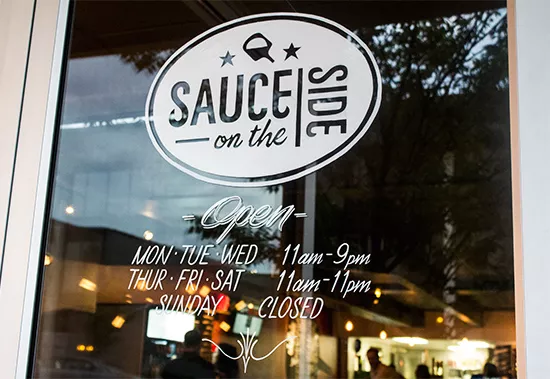 See also: - First Look: Unkle Munkey's Coin Club - First Look: Tick Tock Tavern & Steve's Hot Dogs - First Look: Ices Plain & Fancy
Gut Check is always hungry for tips. E-mail us!