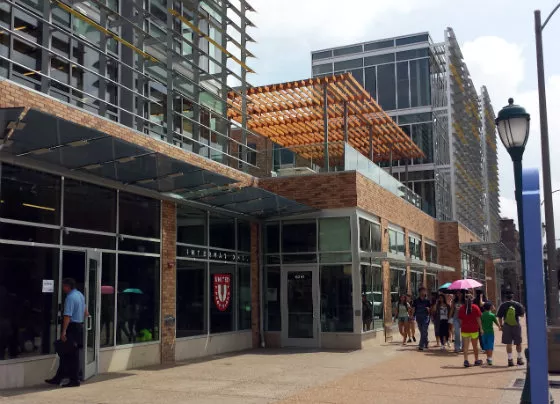 United Provisions readies for opening. | Jessica Lussenhop
Gut Check took a moment to walk through United Provisions (6241 Delmar Boulevard, University City), the new market and dining complex on the ground floor of Washington University's swank new dorms in the Delmar Loop this morning. It was nothing if not impressive in both its scale and the breadth of its offerings.
Stockers were filling shelves as construction workers hurried to put the finishing touches on the building. We even caught James Beard-nominated chef Ben Poremba and Naomi Hamamura puzzling through a tuna crudo dish together behind the sushi bar. Here's a quick photo sneak peek.
See also: Ben Poremba's Old Standard and the Dining District Take Shape
United Provisions, owned by the same family behind Jay's International Food Company and Global Food Market in Kirkwood, will carry "the basics as well as a broad array of gourmet and specialty items." For students, we're assuming this constitutes the basics: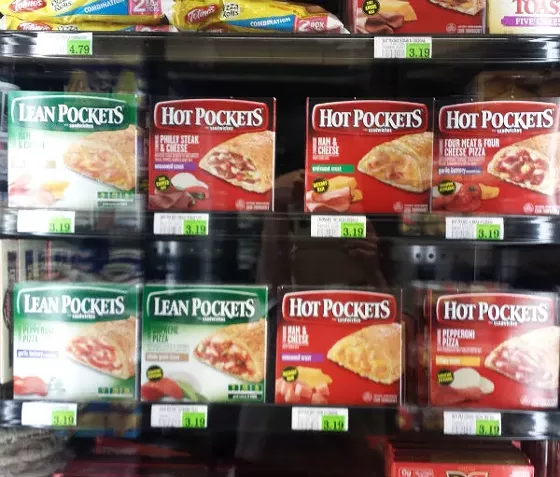 United Provisions carries the whole line.
But there's lots more too, especially on the Dining District side, which will have a sushi and ceviche bar, deli counter, coffee and lots of other prepared foods. The market opens for business on Monday, August 11. Hours are 7 a.m. to 10 p.m. daily. Students begin moving into the Lofts on August 23.
Take a look:
Jessica Lussenhop
Ben Poremba, in the foreground, puzzling through a crudo dish with Naomi "Hama" Hamamura.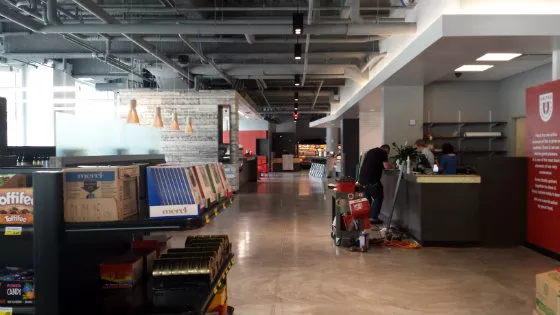 Meat in the case, man in the ceiling.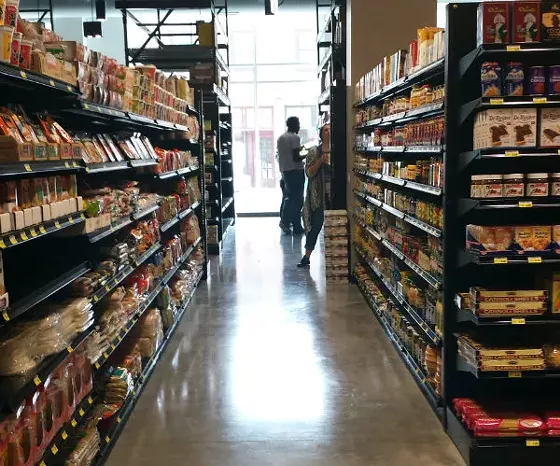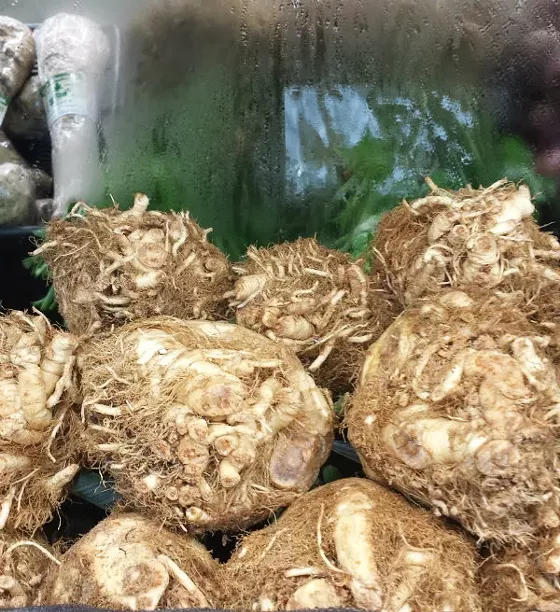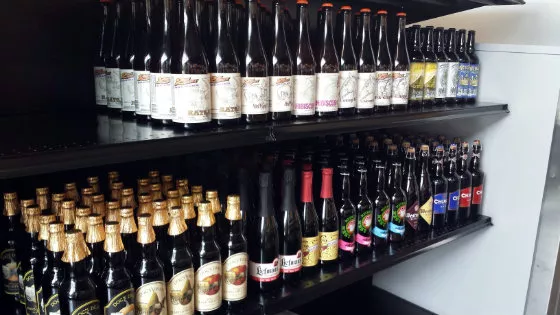 Bud -- check. Busch -- check. Schlafly -- check.
And here's the view from the Lofts up top, looking out toward the Peacock Loop Diner (6261 Delmar Boulevard, University City) which is projected to open in late September.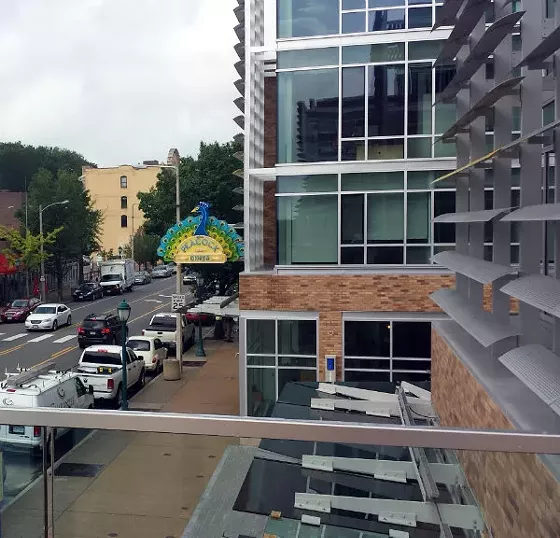 Email the author at Jessica.Lussenhop@RiverfrontTimes.com.