Concessions at the Missouri State Fair
The 113th Missouri State Fair opened yesterday in Sedalia with over 100 acres filled with amusement rides, concerts, tractor pulls, car racing, art and crafts, camping, livestock and produce competitions and contests of skills of all kinds. But plenty of people come just for the food -- check out these ten items you won't want to miss at this year's fair. They pack it all in for the year on August 17.
See also: 10 Local Urban Farms We Love
Fried Oreos | Creamy Rich
Fried Oreos
Beloved classic cookie Oreo, dipped in batter, fried to a golden brown and topped with powdered sugar. You'll find these these indulgent treats at Creamy Rich's concessions throughout the fairgrounds.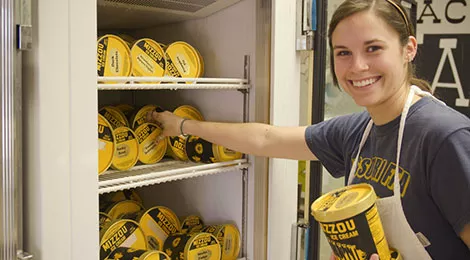 Tiger Stripe Ice Cream | University of Missouri Columbia
Mizzou's Tiger Stripe Ice Cream High cream, old-fashioned, hand-dipped ice cream is a nostalgic treat found at the fair since its inception, and now the University of Missouri Columbia's Tiger Stripe ice cream joins the pack. It's made by students on campus and sold at the Fair every year. Other ice cream vendors include the Missouri Bee Keepers (their ice cream is made with pure, local honey) and the Midland Dairy Association.
Corn Dogs | McKinney Food Services
Corn Dogs No fair experience is complete without a hot dog liberally coated with cornmeal, fried in oil and served on a stick. Long time fair concessionaires, McKinney Food Services, Roger Westmoreland Concessions and the Dick Brothers Corn Dogs serve up thousands at the fair each year.
Cotton Candy | Missouri State Fair
Cotton Candy Pick up a couple of sugar clouds in pink and blue from Michelle's Cotton Candy.
Cheese on a Stick | Roger Westmoreland Concessions
Cheese on a Stick No one said this would be a trip to the health spa. Roger Westmoreland Concessions grabs some cheese on a stick, dips it in still more cheese (melted) and then deep fries it to molten perfection.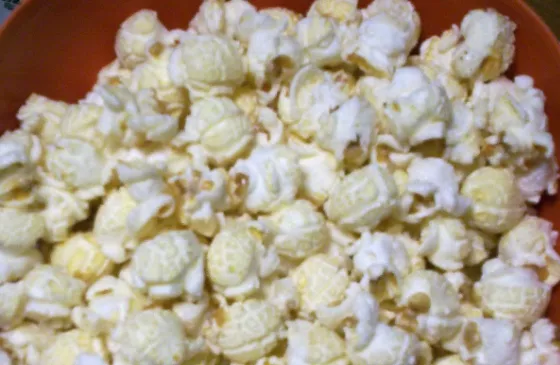 Kettle Corn Sweet and salty kettle corn can be found all of the fairgrounds from vendors such as Granny's Old Fashioned Kettle Corn.
Red Velvet Funnel Cake | Missouri State Fair
Red Velvet Funnel Cake Now for some of the fair's more bizarre treats, like this one -- two desserts in one, chocolate cake died a murderous color and crossed with long-time festival-favorite, the funnel cake.
Fried Green Tomatoes | Missouri State Fair
Fried Green Tomatoes This classic southern dish -- unripe tomatoes, sliced and fried to a crisp.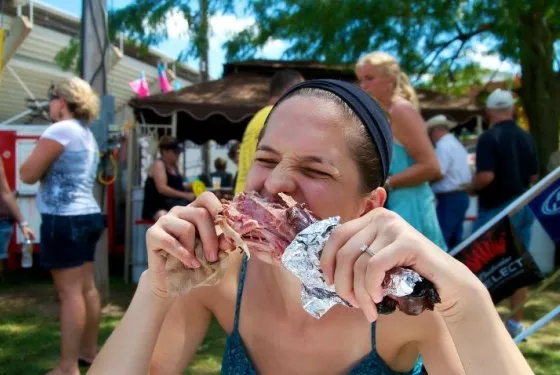 Giant Turkey Leg | Missouri State Fair
Giant Turkey Leg A gargantuan turkey leg should satisfy those with carnivorous food cravings.
Follow Sara Graham on Instagram at @SaraSunshineSTL and Twitter at @SaraSunshineSTL. E-mail the author at saralouisegraham@yahoo.com.
---