Lulu's vegan sweet-potato falafel with tater tots. | Photos by Mabel Suen
Lulu's Local Eatery (3201 South Grand Boulevard) first rolled out its sustainable eats in 2012 with a woodprint-embellished food truck complete with a rooftop garden. On May 19 the from-scratch fast-casual concept officially expanded with a brick-and-mortar storefront in south city. There, visitors will find more of the same natural motifs, an expanded garden on the patio and its plant-based eats including sweet potato falafel and more.
The all-natural menu features local and organic ingredients whenever possible, says co-owner Lauren "Lulu" Loomis, who moved to St. Louis from Chicago three-and-a-half years ago to launch Lulu's with her husband, Robert Tucker.
"There are so many creative, vibrant people doing amazing things here," Loomis says. "We wanted to be a part of that."
Co-owners Robert Tucker and Lauren Loomis.
The new restaurant fills the corner space previously occupied by Natty's Pizza and takes on a minimal, clean aesthetic with design help from local nonprofit company ReFab. A preserved moss wall brightens the room, along with Mason jars filled with individual fresh flowers on tables and hanging kokedama plants in the windows.
On the patio, repurposed filing cabinets filled with soil sprout fresh herbs and vegetables, which the couple hopes will grow big and tall enough to create a private atmosphere for the beer garden. Lulu's offers and house red and white wine in addition to a selection of local microbrews including 4 Hands, Urban Chestnut, Perennial and Schlafly products to enjoy with its farm-fresh menus.
"I'm a self-taught cook and always had a passion for it," says Loomis. "So many people have dietary restrictions. It's a really fun challenge to come up with vegan recipes that can stand up to standard fare."
Loomis recommends the crowd-favorite falafel along with a couple of her own personal favorites: gluten-free "Lulu's Tacos" and a sweet-potato black-bean burger on a pretzel bun topped with homemade chipotle sauce, red onion and fresh greens.
The couple also creatively experiments with cauliflower -- try the "Buffalo Cauliflower Bites" as a side or the "Orange Cauliflower" entree with stir-fried veggies, shredded carrot, green onion, cilantro, orange-sesame sauce and organic brown rice.
Lulu's Local Eatery is currently open for lunch and dinner on Monday, Wednesday and Thursday from noon to 9 p.m., as well as Friday and Saturday from noon to 10 p.m. Brunch will also be available during the weekends. For the menu, where to find the food truck and more, visit the Lulu's Local Eatery website and follow it via Facebook.
Click through for more photos.
"Avocado Boat" topped with quinoa salad and spicy chipotle sauce.
"Orange Cauliflower" with stir-fried vegetables, green onion, cilantro, black sesame seeds, shredded carrots, brown rice and orange-sesame sauce.
Lulu's Local Eatery takes on a minimal approach to its interior.
Artist Angelo Olegna's work is currently featured on the walls.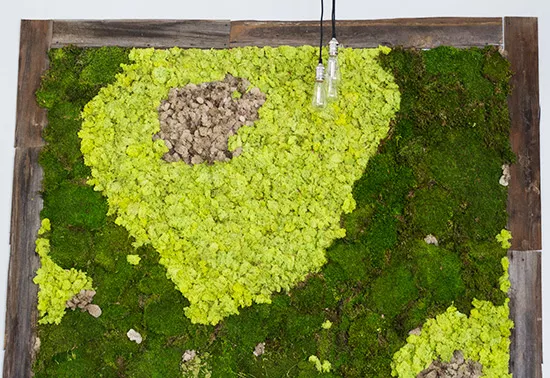 A closer look at the decorative moss wall in the dining room.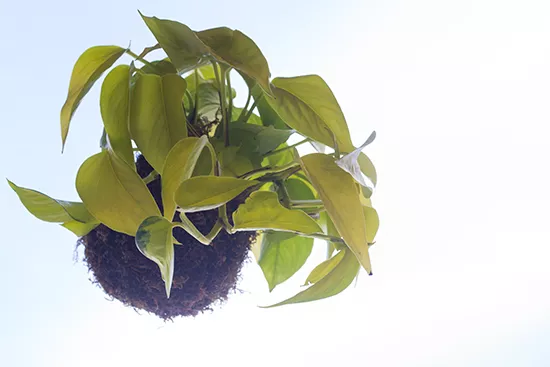 A "kokedama" hanging plant.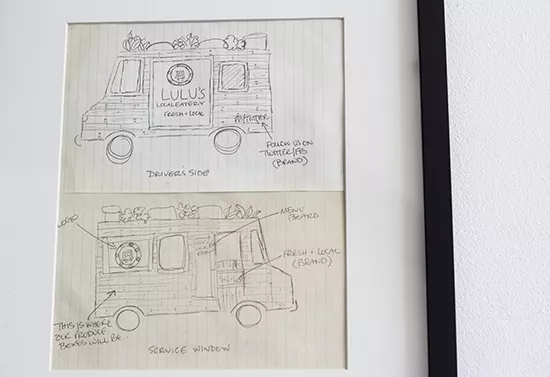 A sketch of Lulu's food truck hanging in the dining room.
Lulu's patio features planters made out of old filing cabinets.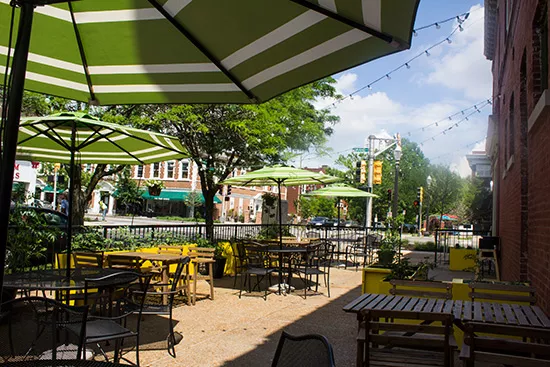 The patio beer garden awaits.
See also: - First Look: Bocci Wine Bar - First Look: Jilly's Ice Cream Bar - First Look: Vinnie's
Gut Check is always hungry for tips. E-mail us!