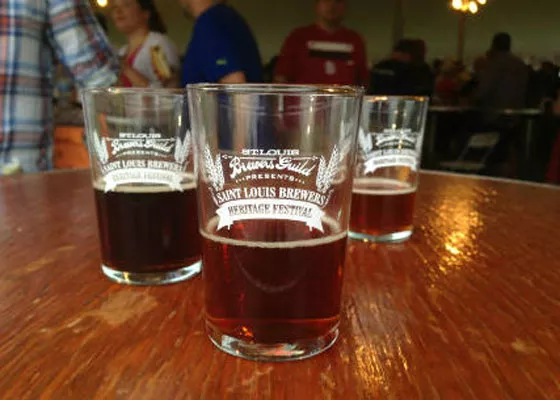 Sampling glasses from last year's Brewers Guild Heritage Festival. | Pat Kohm
Father's Day is a bit more tricky than Mother's Day. You can't just take dad to a brunch with bottomless mimosas and give him some lovely flowers (OK, maybe you can. Who wouldn't love that?). It's getting down to the wire, but as long as you take pops to one of these places, he'll be satisfied.
See also: The 7 Best Places to Watch the 2014 World Cup in St. Louis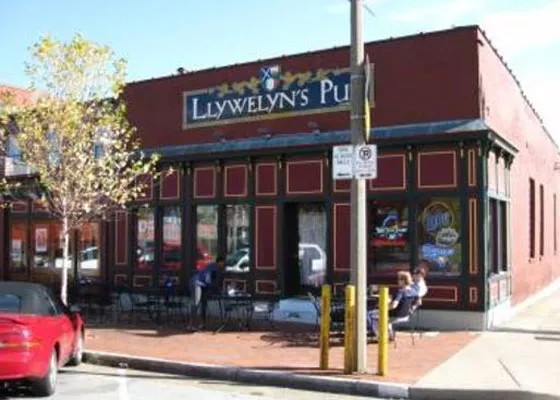 Llywelyn's Pub (multiple locations
Llywelyn's has locations all over town, and you can down some drinks with dad and help a good cause at the same time. Instead of giving him a tie he doesn't want, bring his old ones in and he'll get a free meal. Llywelyn's will donate the ties to Prairie Moon Quilts, which turns the ties into quilt square that become quilts for charities. Plus if you're a Llywelyn's VIP club member, your dad will get a free Imperial Stout.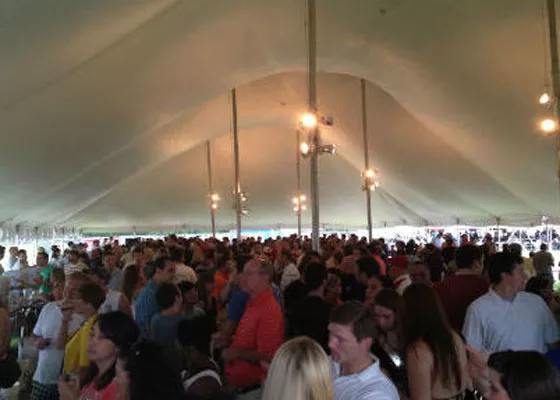 The scene at last year's Heritage Festival. | Pat Kohm
St. Louis Brewers' Guild Heritage Festival (Forest Park)
A beer festival is basically dad heaven. Whether he's always been meaning to make a batch of home brew, is a total craft beer geek, or can't name anything besides Budweiser, he'll love it. Meet the brewers and try beer from 23 local breweries and six home brew clubs. Tickets start at $35 -- get 'em here.
The maple bacon cannoli at Piccione. | Piccione Pastry
Piccione Pastry (6197 Delmar Boulevard; 314-932-1355)
Bacon is a classic dad treat -- we know a few fathers who would put it on everything if they could. The folks at Piccione Pastry know this; they've created a special maple bacon cannoli just for this weekend. The bakery is open late, so you can grab it at the last minute if you, ahem, forgot to get your dad anything. The maple bacon cannoli will be available Friday and Saturday from 9 a.m. to 11 p.m. and Sunday from 9 a.m. to 9 p.m.
Wheelhouse (15 North Central Avenue, Clayton; 314-726-7955)
Wheelhouse is a good old-fashioned sports bar. Put in some quality time with dad without missing a game -- the Cardinals play at 1:15 and there are three World Cup games. Enjoy a lunch buffet for $25 and $6 pitchers all day. Lunch is $13 for kids under 12, and free for kids under 5. Call 314-726-7955 for reservations.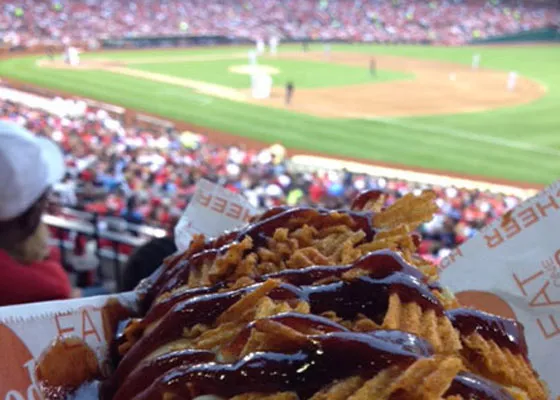 The St. Louis dog. | Becky May
Busch Stadium (Broadway & Poplar Street; 314-345-9600)
A baseball game is possibly the ultimate father-child bonding activity. The Cards are playing the Nationals on Sunday, and Busch Stadium has all the food you need to cheer on our team. Try the Food Network's St. Louis dog if you dare, or amp up classic ballpark nachos with pulled pork and jalapenos. Did we mention it's bobblehead day?
Gut Check is always hungry for tips and feedback. E-mail the author at Nancy.Stiles@RiverfrontTimes.com.
Follow Nancy Stiles on Twitter:
---