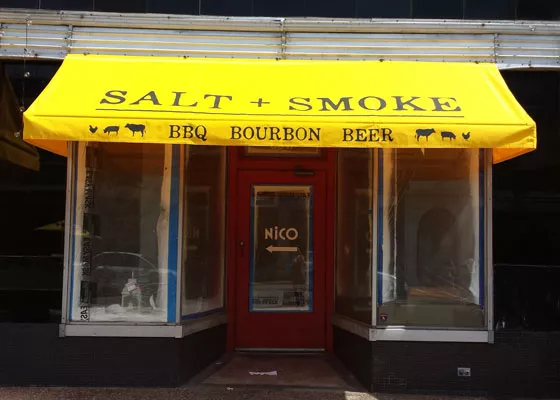 Salt + Smoke. | Jessica Lussenhop
Salt + Smoke (6525 Delmar Boulevard, University City) opens tomorrow, June 13 in the Loop in the space previously occupied by Nico. Restaurateur Tom Schmidt announced he was turning Nico into a barbecue restaurant back in April, joining a slew of new joints like the Salted Pig and Dave Bailey's untitled project.
See also: Tom Schmidt Talks Transforming Nico Into a Barbecue Restaurant
Nico's last day of service was only June 7, and things have been bustling on Delmar to get Salt + Smoke ready just a week later, which Schmidt told us was the plan back in April.
"Salt and smoke are just two of the most critical components of barbecue, and when you're talking about something like barbecue," he said. "It's about spending the time and making sure you get your processes and technique down -- doing it the right way and paying attention to the little things, so we wanted to lay it right out on the table that this is what about: barbecue."
Salt + Smoke will open at 11 a.m.
Outside Salt + Smoke on Delmar. | Jessica Lussenhop
We love a good smoker. | Jessica Lussenhop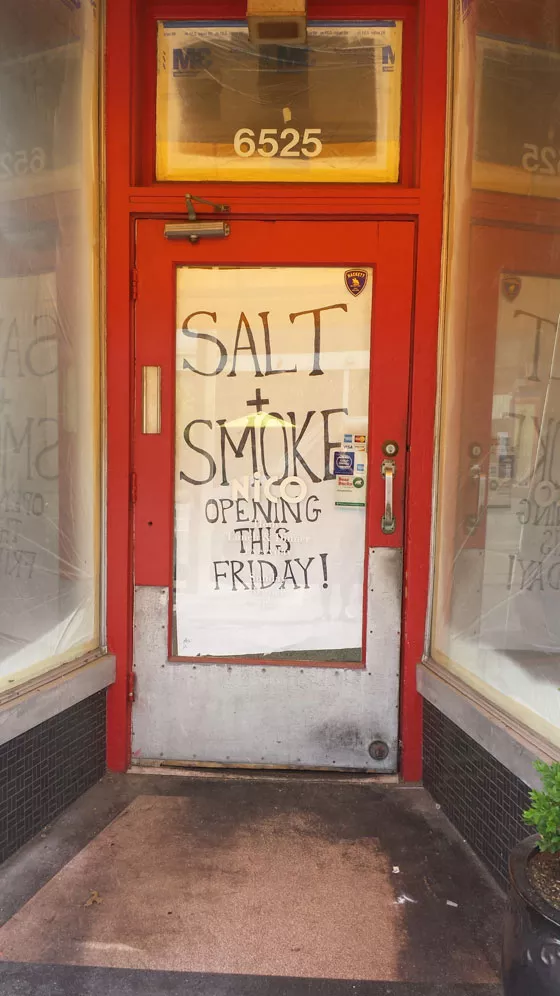 Gut Check is always hungry for tips and feedback. E-mail the author at Nancy.Stiles@RiverfrontTimes.com.
Follow Nancy Stiles on Twitter:
---