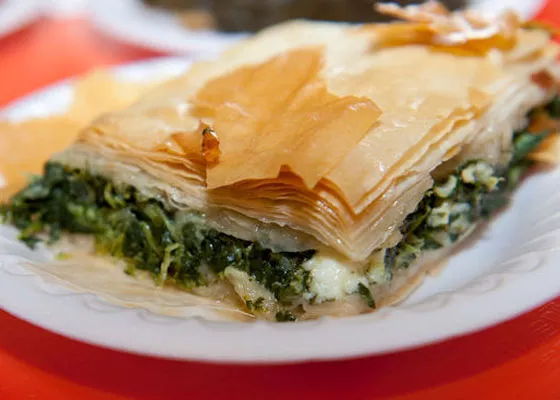 Spanakopita, spinach pie with chopped spinach and feta cheese layered in phyllo dough. | Jon Gitchoff
Festival-goers celebrated everything Greek last weekend at the Assumption Greek Orthodox Church (1755 Des Peres Road, Town & County; 314-966-2255): music, dancing and the best part, food. We've got a full slideshow of the event here, but Gut Check has all the food porn for your viewing (and drooling) pleasure. And if you missed it, maybe these photos will convince you to go next year!
See also: Crawfish Festival at Broadway Oyster Bar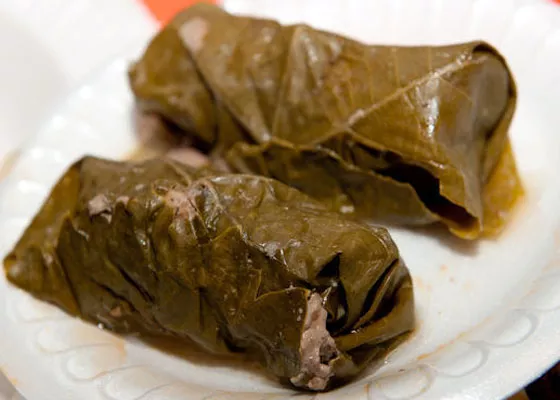 Dolmathes, two grape leaves stuffed with ground beef, rice, herbs and topped with a light lemon sauce. | Jon Gitchoff
Souvlaki, pork loin kebobs with rice. | Jon Gitchoff
Pastitiso, a pasta and ground-beef casserole with tomato sauce, seasoned onion and cheese topped with bechamel. | Jon Gitchoff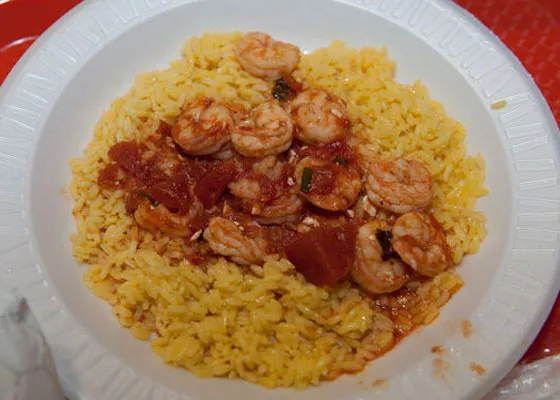 Shrimp saganki with rice. | Jon Gitchoff
Continue for more Greek goodness.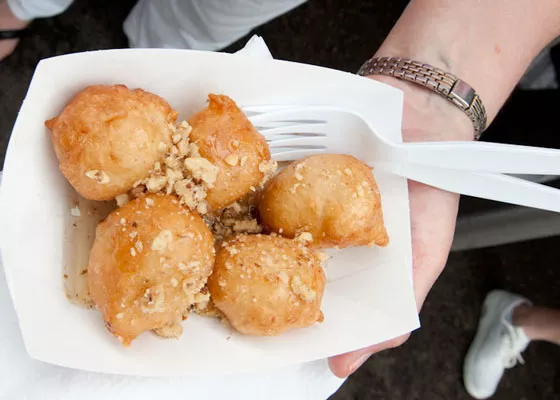 Loukoumades, fried dough topped with cinnamon, sugar, nuts and honey. | Jon Gitchoff
Kourambiedes, butter cookies topped with powdered sugar. | Jon Gitchoff
Lamb shank. | Jon Gitchoff
Gut Check is always hungry for tips and feedback. E-mail the author at Nancy.Stiles@RiverfrontTimes.com.
Follow Nancy Stiles on Twitter:
---