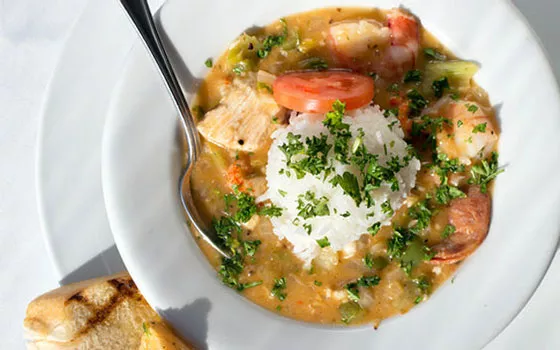 "Championship Gumbo," at Evangeline's. | Jennifer Silverberg
St. Louis has always had a strong connection to our southern sister city, New Orleans. That means we're home to the second-biggest Mardi Gras celebration in the country and a healthy blues scene, The best part, in our humble opinion, is all that delicious Cajun and Creole food making its way up the Mississippi.
See also: The Five Best Cajun/Creole Restaurants in St. Louis
So let us know: what joint could use some more love? Leave your nominations in the comments and we'll tally them up and take it to a vote next week.
Gut Check is always hungry for tips and feedback. E-mail the author at Nancy.Stiles@RiverfrontTimes.com.
Follow Nancy Stiles on Twitter:
---