The Libertine's new bottled cocktail, the "Smash." | Nathaniel Weber
Cocktail season is here and bartenders throughout St. Louis have sweetened their menus with flavors of the summer. Gut Check has the perfect cocktail list to pair with sun-filled days and steamy nights.
Alper's Former Life Cielo (999 North Second Street; 314-881-5800) Alper's Former Life is inspired by Four Seasons Hotel general manager Alper Oztok and his "former life" at the Four Seasons' Punta Mita, Mexico, location. Herradura tequila is combined with Ramazzotti Amaro (a nod to Cielo's Italian roots) and a little honey, sriracha and grapefruit and lime juices to reflect Alper's sweet and spicy spirit.
Strawberry Smash Tree House (3177 South Grand Boulevard; 314-696-2100) For the Strawberry Smash, fresh strawberries are muddled with white balsamic vinegar, strawberry and peppercorn syrup, and then they're combined with tequila reposado and blended Scotch whiskey and topped with sparkling water.
Olio's Singapore Sling Olio (1634 Tower Grove Avenue; 314-932-1088) This legendary Singapore Sling originated at the Raffles Hotel in Singapore around 1915, allegedly created by a bartender named Ngiam Tong Boon. Olio's adaptation includes Benedictine liquor, Cherry Heering, gin and lemon juice which is shaken, strained onto rocks and topped with club soda.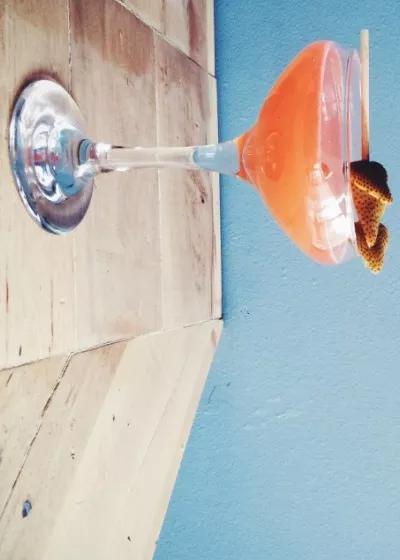 Serge's Morning Girl The Libertine (7927 Forsyth Boulevard; 314-862-2999) Serge's Morning Girl is named after French music icon Serge Gainesbourg and his "way with the ladies." The cocktail is a "super-bright" aperitif made with Sauvignon blanc, citrus juice, Aperol and a dash of pickling liquid from green strawberries -- found elsewhere on the Libertine's menu -- for a hint of sweetness.
Royal Blush Planter's House (1000 Mississippi Avenue; 314-696-2603) Described by owner Ted Kilgore as "amped up and sour," the Royal Blush combines strawberries and bourbon with Cappelletti (an aperitif from Italy with orange and herbal notes) and lemon.
Margarita Tamarindo Gringo (398 Euclid Avenue; 314-449-1212) The Margarita Tamarindo combines blanco tequila, Gran Gala (Italian orange liqueur), fresh lemon and tamarind and is served with a Tajin (chile-salt) rim. It was discovered in a small town near the Tequila region of Jalisco, Mexico, called Tlaquepaque, occupied mostly by artists and musicians, most notably its Mariachis.
Cruel Summer Element (1419 Carroll Street; 314-241-1674) Cruel Summer is a spicy/sweet cocktail with housemade meloncello, Aperol, Pimm's No. 1, habanero shrub, egg white and Fresno chile powder.
"Spring Fling" Gamlin Whiskey House (236 Euclid Avenue; 314-875-9500) For the Spring Fling, Four Roses Yellow Label Whiskey is mixed with fresh cucumber juice, fresh lime and a housemade mint syrup. It's available by the glass or by the jar all summer long.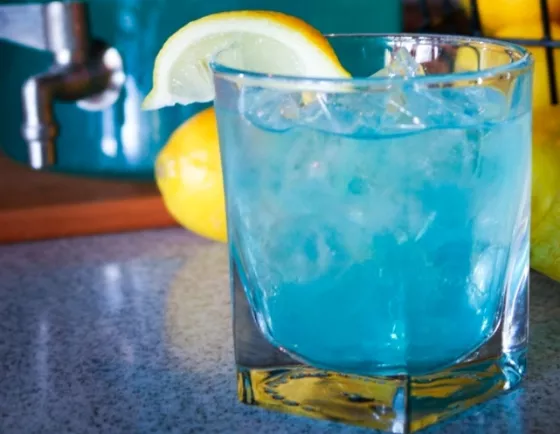 Blueberry Basil Infusion SubZero Vodka Bar (308 Euclid Avenue; 314-367-1200) To make the Blueberry Basil Infusion, London vodka that's been infused with fresh basil for five days is mixed with fresh blueberries for a sweet, fruity twist and beautiful color.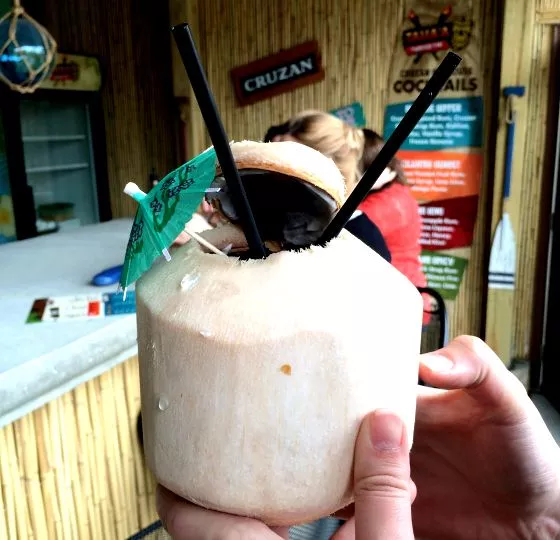 Fresh coconut cocktails Taha'a Twisted Tiki (4199 Manchester Avenue; 314-202-8300) For an island experience without boarding a plane, head to Taha'a for a rum shot served in a freshly cracked coconut -- choose from any flavored Cruzan Rum and any tropical juice to be mixed with fresh coconut water and served with an umbrella.
Follow Sara Graham on Instagram at @SaraSunshineSTL and Twitter at @SaraSunshineSTL. E-mail the author at saralouisegraham@yahoo.com.