Strawberry shortcake. | Photos by Mabel Suen
On February 28, the Marquee Restaurant & Lounge (1911 Locust Street; 314-436-8889) opened in downtown St. Louis, offering a full menu of American fusion food as well as two full bars in a lounge atmosphere. The business fills the 10,000-square-foot space formerly occupied by the Paragon and comes from Melanie and Andre Stith of the Loft (3112 Olive Street; 314-225-2505) and the now-defunct Studio Blu.
"We're a restaurant and lounge. You get the chance to come have dinner and transition to our lounge side and just chill out over there," says co-owner Melanie Stith. "A lot of people come out for both experiences separately. We opened so you don't have to leave. You can do it all in one place."
The couple pursued their dreams of opening nightclubs when Saints Skating Rink, a family business, closed in 2005, says Stith. They brought on chef Justyn Wilhite, who previously worked for Fox Theatre, to develop the menu.
"We call it American fusion. We have a little bit of everything from steaks to chicken wings," says Stith. "We have salads and different kinds of appetizers including seafood nachos. We just have mixed food and are steadily adding to the menu."
Stith's personal favorite is a take on her own pasta, "Melanie's Cajun Pasta," with sliced marinated chicken, sauteed lobster and shrimp seasoned with a housemade cajun blend and served on garlic-alfredo linguini. Other recommendations include buffalo wings and jerk chicken flatbread with roasted peppers and swiss cheese.
New menu additions coming soon include tacos and lo mein. The bar specializes in vodka and tequila cocktails in addition to a large selection of cognac and assorted liquors. Marquee offers various happy hour specials each day including discounts on food and drinks.
Marquee Restaurant & Lounge's current hours are Monday through Thursday from 4 to 11 p.m., Friday from 4 p.m. to 3 a.m. and Saturday from 6 p.m. to 3 a.m. The kitchen serves dinner until 11 p.m. on weekdays and 10 p.m. on weekends. There is also a late-night menu available on Fridays and Saturdays from 10 p.m. to 1 a.m. For the menu and more information, check out the Marquee Restaurant & Lounge website, and follow it on Facebook.
Click through for more photos.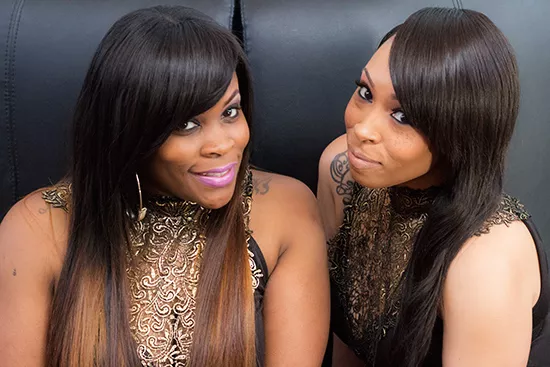 One of the upper seating areas.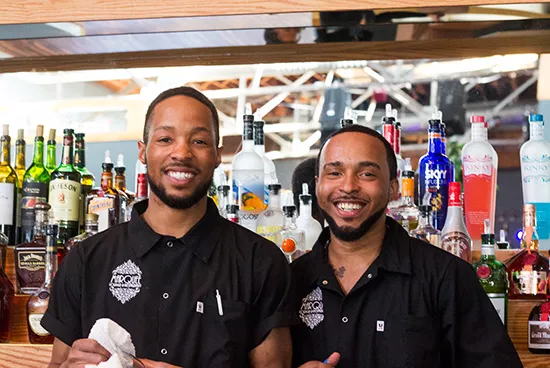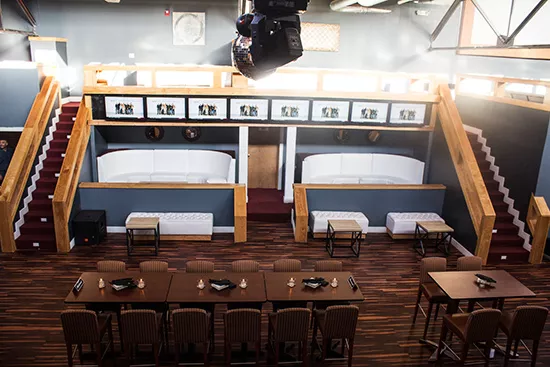 Marquee features several private seating areas.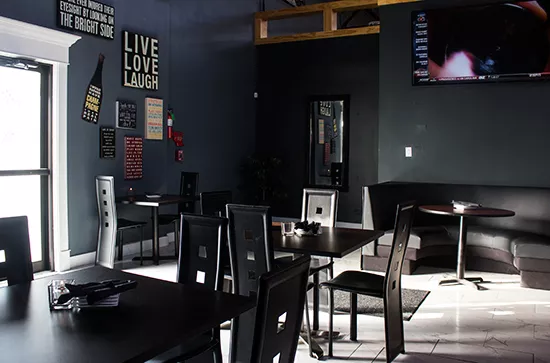 A look at the lounge from floor-level.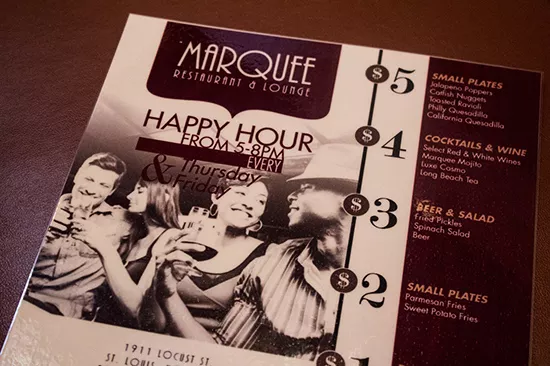 See also: - First Look: Giovanni's Kitchen - First Look: Master Pieza - First Look: The Tap - First Look: Taj Mahal - First Look: The Purple Martin
Gut Check is always hungry for tips. E-mail us!