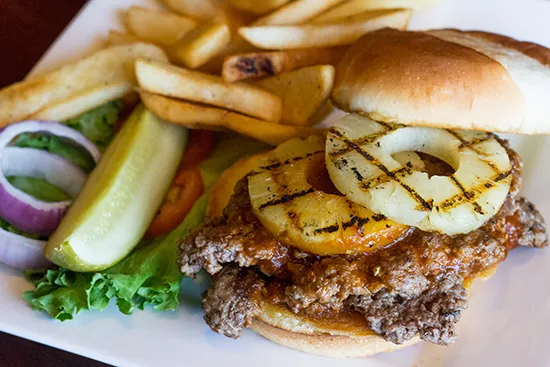 The Tap's Hawaiian burger. | Photos by Mabel Suen
In March, the Tap (3803 Elm Street; 636-724-4242) opened in St. Charles, featuring a multitude of taps -- we're not just talking beer, here. Of the 33 beer taps available at the bar, the Budweiser Chill-Rite dispenses the coldest and creamiest brew possible, says proprietor Jerry Berhorst, explaining that a scientifically designed special etching in the bottom of a corresponding glass helps make it possible. Each beer comes with matching glassware, from boots of beer to steins and logoed chalices.
In addition to beer taps at some of the tables, the Tap keeps the theme going with unique options including six wine taps as well as margaritas and sangrias on tap. On the patio, visitors will find a gigantic keg-shaped wood-and-charcoal smoker, which the restaurant will use to roast whole pigs for special events.
See also: The Tap Restaurant + Brewery Has Taps at the Tables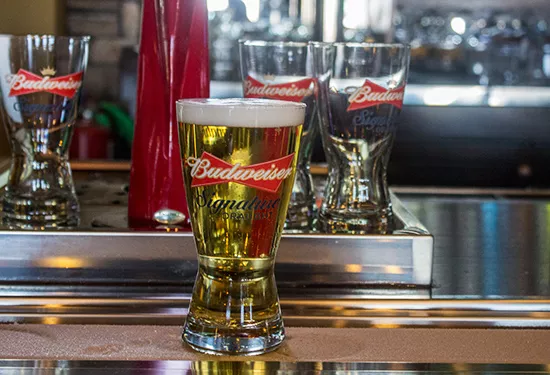 Budweiser Signature Draught.
Feeling tapped out? Select from 150 varieties of local and national craft beer by the bottle. The Tap will also eventually offer its own microbrews (pending licensing that's been delayed as a result of the nationwide furlough in 2013).
The Tap's 6,000-square-foot space offers a boozy oasis in St. Charles, a large room decked out in beer swag, as well as Jack Daniel's and Mizzou tiger decor. To coincide its vast thirst-quenching selection, the Tap squashes hunger with a hefty menu of filling food options.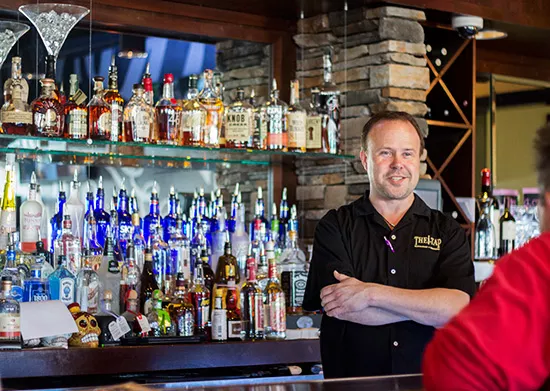 Proprietor Jerry Berhorst behind the bar.
Choose from specialties including house toasted ravioli, an Italian-style "Tapwich," a Hawaiian burger and "Tap Cakes" made with smoked salmon, crab, lobster, mixed greens, peach chutney and Tabasco aioli.
The Tap's current hours are Monday through Saturday from 11 a.m. to 1 a.m. and Sunday from 11 a.m. to midnight. For the menu and more information, check out the Tap's website and follow it on Facebook.
Click through for more photos.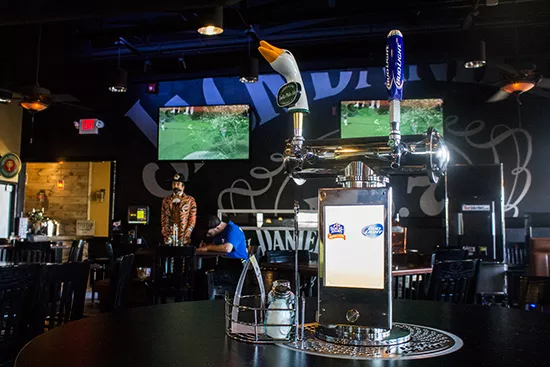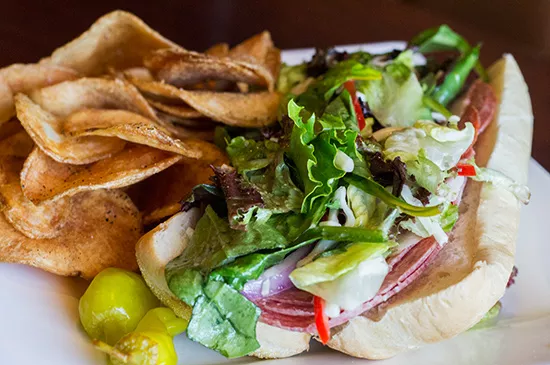 The "Tapwich," with capicola, Genoa, hard salami, pepper cheese and house salad.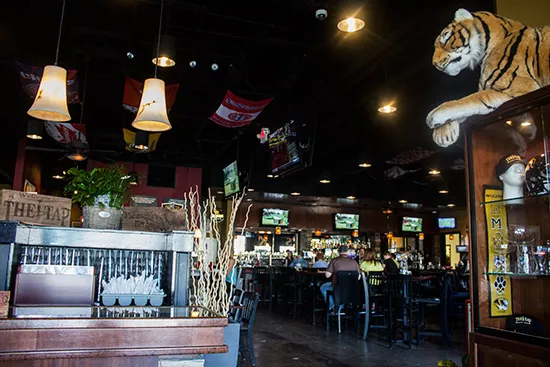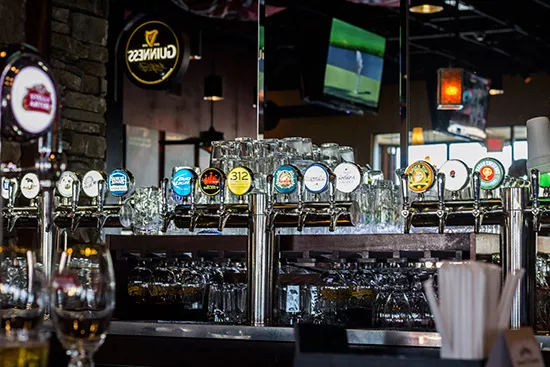 Some selections at the bar.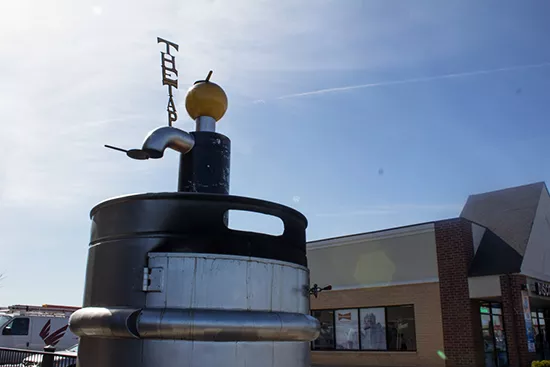 Some options by the bottle.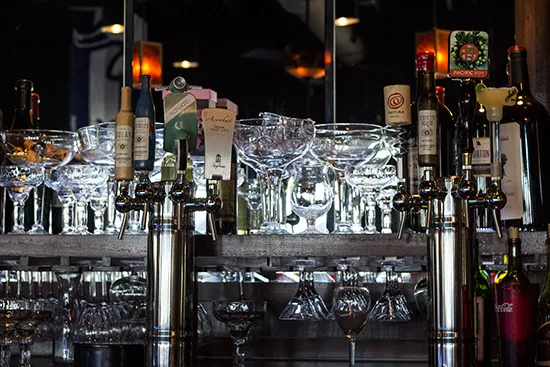 Wine, sangria, margaritas and more on tap.
Mizzou fans will feel at home here.
Large selection of hot sauces.
The Tap's microbrewery to be.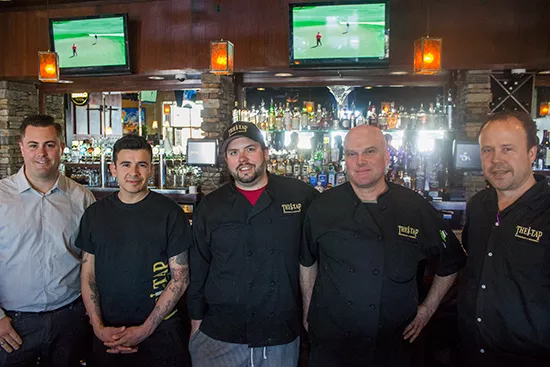 Chefs and managerial staff at the Tap.
A section of the dining room.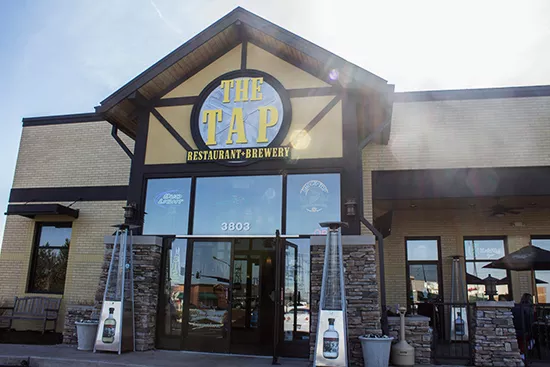 See also: - First Look: Taj Mahal - First Look: The Purple Martin - First Look: Corvid's Cafe - First Look: The Dark Room - First Look: Three Flags Tavern
Gut Check is always hungry for tips. E-mail us!