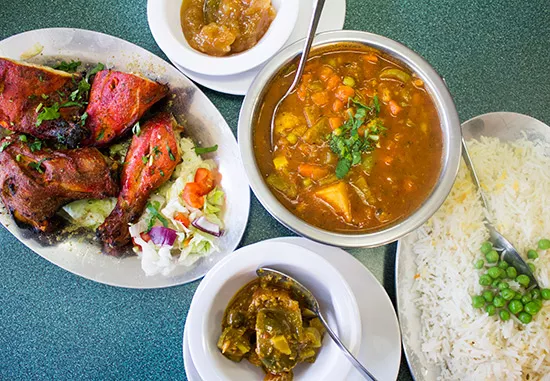 Chicken tandoori, vegetable vindaloo, mango chutney and spicy Indian pickles. | Photos by Mabel Suen
If you walk into Taj Mahal (567 Melville Avenue; 314-721-4499) during lunchtime, co-owner Merwin Rebello will likely be the one to greet you at the door. The first question he'll ask is if you'd like to partake in the buffet, followed by whether or not you'd care for some mango lassi. Try to get in a meal before 2:30 p.m., though, because the restaurant closes at that time, re-opening for dinner every day at 5 p.m.
Taj Mahal opened in late March in the Delmar Loop, serving modernized traditional Indian cuisine in the small space previously occupied by Booster's Cafe. Rebello and his chef bring experience to Taj Mahal from stints working at India's Rasoi.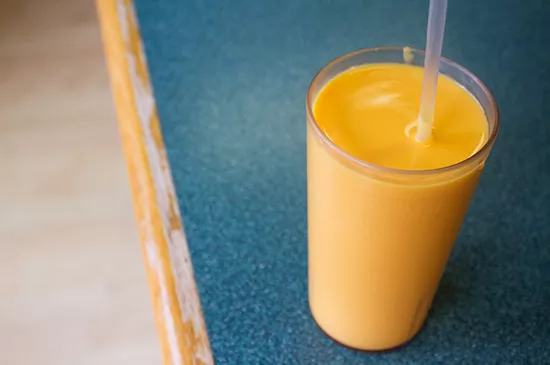 The menu includes traditional appetizers, salads, soups and tandoori breads. Choose from options including curried vegetable samosas and pakora, a fried appetizer dipped in spices and chickpea batter. Both come with the house sauces: cilantro and tamarind chutneys. Larger-plate options include tandoori, biryani, curry and more made with chicken, lamb shrimp or fish. The menu also features a substantial list of vegetarian options including aloo gobi, a dish of potatoes and cauliflower cooked in fresh herbs and spices.
Taj Mahal's current lunch hours are Monday through Friday from 11 a.m. to 2:30 p.m. and Saturday and Sunday from 11 a.m. to 2:30 p.m. Dinner hours are Monday through Thursday from 5 p.m. to 9:30 p.m., Friday through Saturday from 5 to 10 p.m. and Sunday from 5 to 9 p.m. For the full menu and more information, check out the Taj Mahal website and follow it on Facebook.
Click through for more photos.
Chicken tandoori, chicken marinated in yogurt with Indian herbs and spices.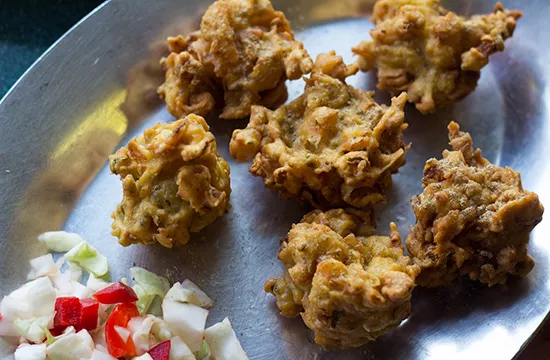 Vegetable pakora, mixed vegetables dipped in spices and chick pea batter.
Kheer (rice pudding), made from rice, milk and nuts. Other desserts include mango ice cream and ghulab jamun.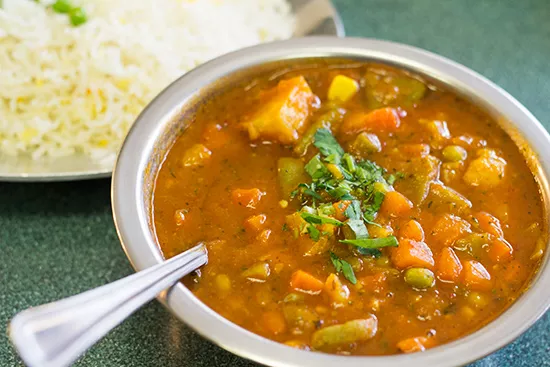 Vegetarian vindaloo, mixed vegetables in spicy sauce.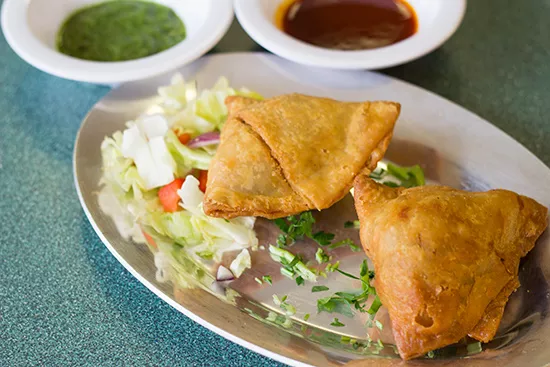 Vegetable curry samosa with potatoes and peas.
Sauces, salad and more on the buffet.
Now open in the Delmar Loop.
See also: - First Look: The Purple Martin - First Look: Corvid's Cafe - First Look: The Dark Room - First Look: Three Flags Tavern - First Look: 21st Amendment
Gut Check is always hungry for tips. E-mail us!