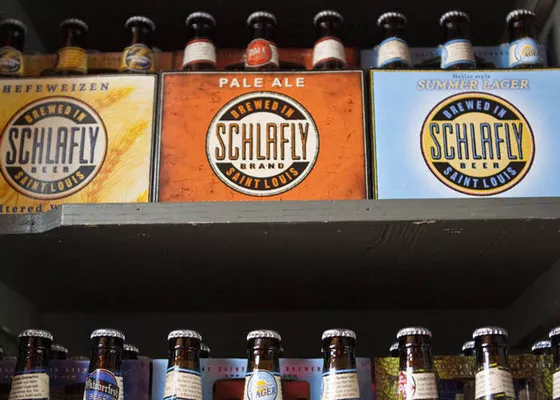 Dining at Lambert Airport (10701 Lambert International Boulevard; 314-426-8000) sure is getting a makeover. First the Budweiser bar rebranded itself as Eighteen-76, then Mike Shannon's added an outpost after a strong debut in Edwardsville, Illinois. Now, international travelers will be able to get even more of a taste of St. Louis.
See also: Mike Shannon's Joins Lambert Airport
Local Italian chain Pasta House Co. and Schlafly beer now have a "combination venue" in Terminal 2.
The 1,500-square-foot restaurant is across from gate E4 and will serve all the Pasta House favorites, plus sandwiches, soups, salads and burgers. Schlafly's full lineup will be available, as well as some Schlafly-inspired food specials.
There's another Lambert Pasta House in Terminal 1, and a Schlafly in Concourse C. Well, at least being stranded at the airport when your flight gets delayed again won't be so bad when a cold Schlafly's in hand.
Gut Check is always hungry for tips and feedback. E-mail the author at nancy.stiles@riverfronttimes.com or follow her on Twitter.
---