Photos by Mabel Suen
Los Punk, now open on Cherokee Street.
Los Punk (2709 Cherokee Street; 314-932-5411) chef-owner Brian Thomas and general manager Sean White play in a cow-punk band together called Millstadt Justice, named after their hometown across the river. In their self-proclaimed "punk rock saloon," a couple of amps, a guitar and drums linger in the back corner, where visitors can find a variety of music performed occasionally on some odd nights -- including Millstadt Justice.
"We'll get up and serve drinks in the middle of the set and help folks while we're playing," says White. "We just have a lot of fun -- the whole point of this place was to have fun."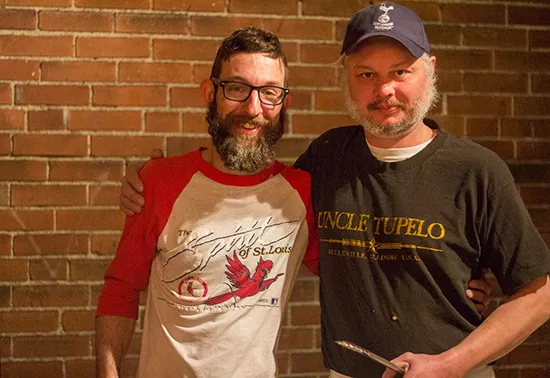 Manager Sean White and owner Brian Thomas.
Since opening in early January, Los Punk has kept it simple with a concept of what White describes as "inexpensive drinks and delicious food." On a weekday evening, the bartender prepares us a simple sandwich served alongside some "Mississippi Caviar," a mixture of black beans, onion, pepper and Italian dressing.
Shortly after opening, Thomas arrives with bags full of burger buns and pork steaks to throw directly onto the backyard grill. With the grill, a fridge, a smoker and steam table available to him, he cooks whatever he feels like on any given night to offer up to the public. Thomas got his start in the kitchen working his way up from dishwasher to chef after growing tired of managing clubs in Toledo, Ohio. Since returning to St. Louis, he's worked in kitchens including Sidney Street Cafe and Juniper.
Ham, pepperoni and mozzerella sandwich.
His eclectic, easy-going approach to food transfers into the bar itself: a long, narrow space painted orange and decorated sporadically with pop-culture paraphernalia -- famous album covers with the Cherokee Indian superimposed into them, for instance. A contained backyard patio also has plenty of space for enjoying those pork steaks and PBRs, with chairs and a fireplace to keep it cozy.
One wall of the bar comes complete with a covering of recovered barn wood from Southern Missouri -- about 400 pounds of it that White and Thomas broke down with a sledgehammer and hauled in themselves.
"We had it all piled in a minivan and got a flat tire coming back," White recalls. "And all the stuff for changing the tire was underneath the wood. So we literally had to pull all the wood out.... You know, it ended up being pretty cool."
Los Punk is currently open every day except for Tuesday from 6 p.m. to 1:30 a.m. For more information, check out the Los Punk Facebook page.
Click through for more photos.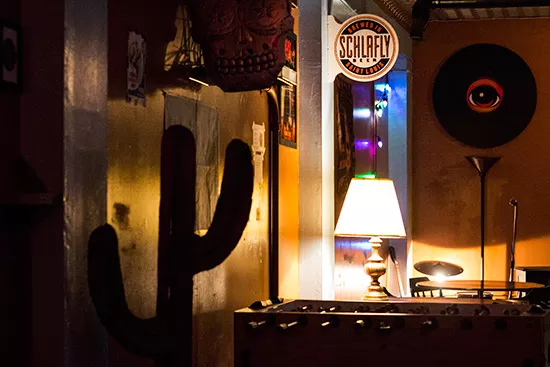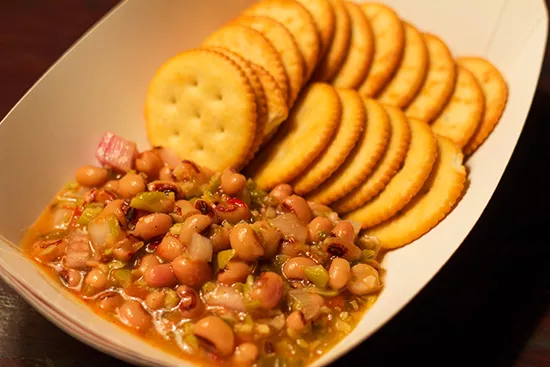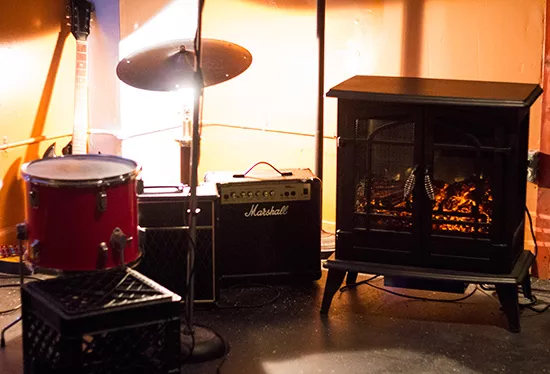 Sugar skulls -- a recurring theme.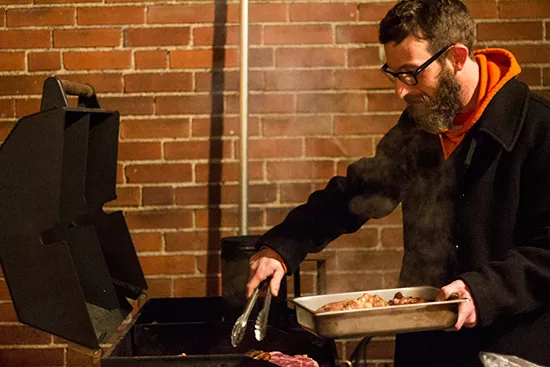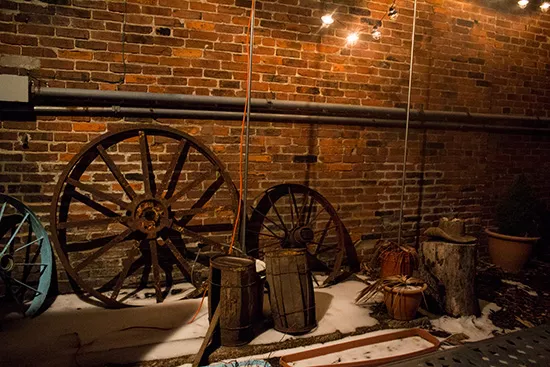 Another corner of the backyard.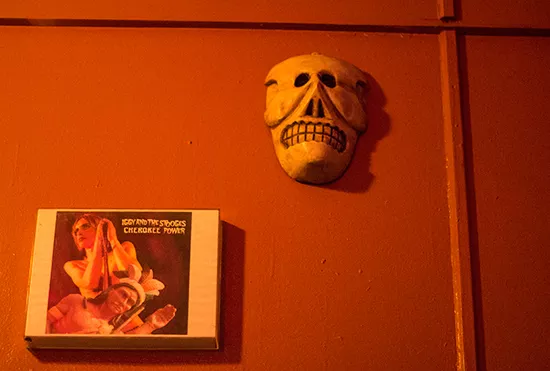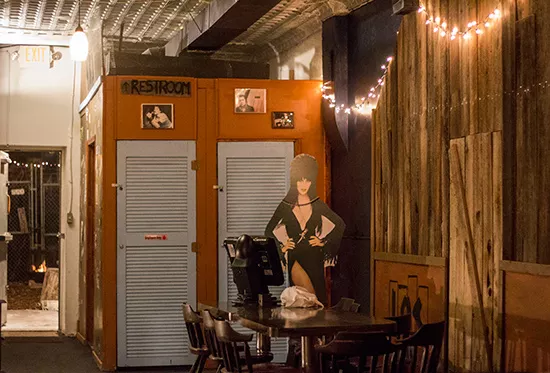 Recovered barn wood on the right.
Now open on Cherokee Street.
See also: - First Look: Seedz Cafe - First Look: The Good Pie - First Look: Pharaoh's Donuts
Gut Check is always hungry for tips. E-mail us!