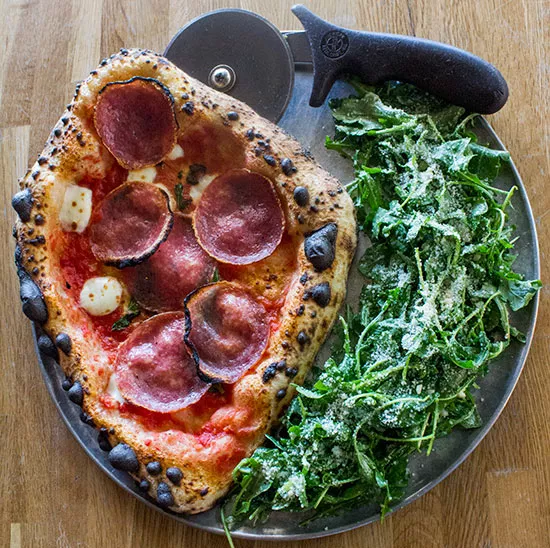 Photos by Mabel Suen
"Genoa Salami" pizza with arugula salad.
On February 26, the Good Pie (6665 Delmar Boulevard; 314-899-9221) opened in the Delmar Loop, cooking up its Neapolitan-style pizzas in a gleaming blue wood-burning oven. The pies come dotted with char on its crisp crusts and topped with bubbling with fresh mozzerella, if requested. Guests can choose from a short list of simple combinations that includes bright marinara, fresh herbs and Genoa salami.
See also: The Good Pie Now Open on Delmar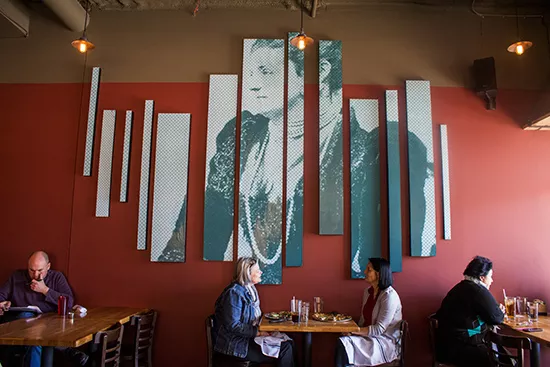 The Good Pie has collected several of RFT's "Best of St. Louis" accolades from its previous Midtown incarnation that closed last August: best lunch specials, best beer selection in a restaurant and best salad. Chef-owner Mike Randolph carries over his savory pie conquest to Delmar Boulevard, just a few doors down from another concept in the works: Publico, a Mexican restaurant.
The current menu consists of six different pizza options including Margherita D.O.P. with tomato, buffalo mozzarella and basil as well as three house salads: arugula, chop and Caesar. The dinner menu offers the same options, with the addition of appetizers including polenta, white bean and olives as well as rotating selection of charcuterie, cheese and pasta.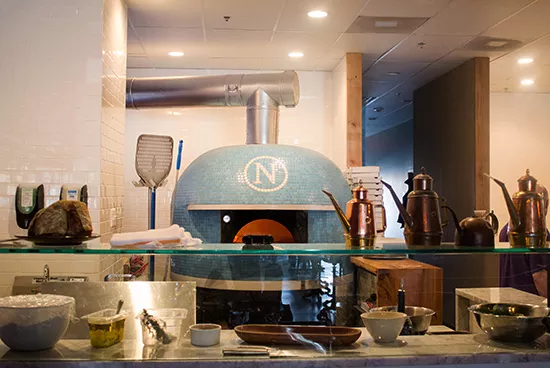 From the bar, guests can select from wine by the glass or bottle, Maine root sodas and a short list of specialty cocktails that includes a "Five Spice Dark'n'Stormy" and "Honey Chamomile Collins" made with Ford's gin, honey and chamomile syrup, lemon and soda.
The Good Pie's current hours are Tuesday through Thursday from 11 a.m. to 10 p.m., Friday through Saturday from 11 a.m. to midnight and Sunday from 11 a.m. to 9 p.m. For more information, check out the Good Pie on Facebook.
Click through for more photos.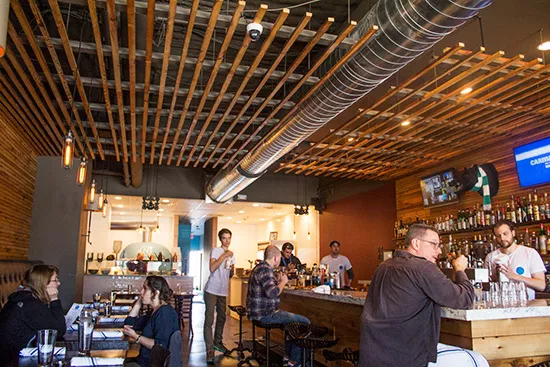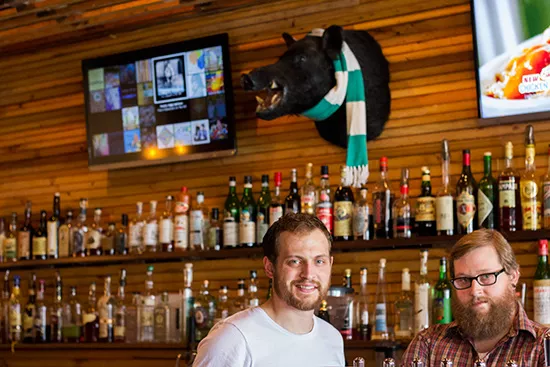 The Good Pie's bartending staff.
The bar looks like a mad scientist's lab.
Another look at the lunch special -- an individual-sized pizza paired with a side salad.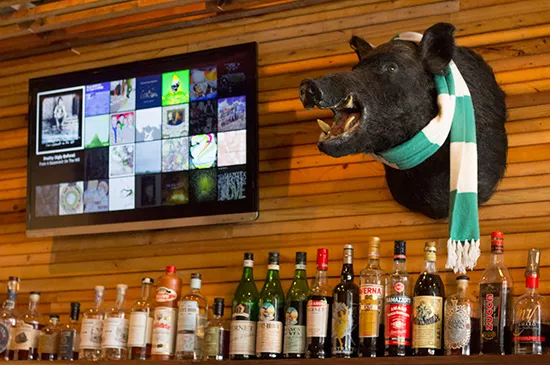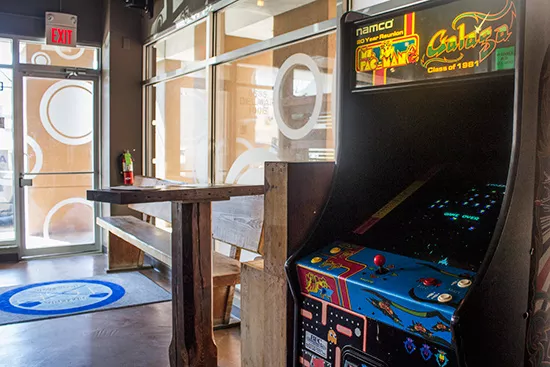 Chef-owner Mike Randolph in the kitchen.
See also: - First Look: Pharaoh's Donuts - First Look: Magnolia Cafe - First Look: Urban Chestnut
Gut Check is always hungry for tips. E-mail us!