Cake pops from Nadoz Bakery. | Micah Usher
Last night's sold-out Iron Fork event was, of course, filled with tons of yummy treats. 39 of the best restaurants in St. Louis brought their A-game. We ate (almost) everything, so we'll be doing double-duty at the gym this afternoon. In case you missed it, we rounded up some drool-worthy photos of the delicious offerings. You can check out the full Iron Fork slideshow here.
See also: Iron Fork 2014: The Menu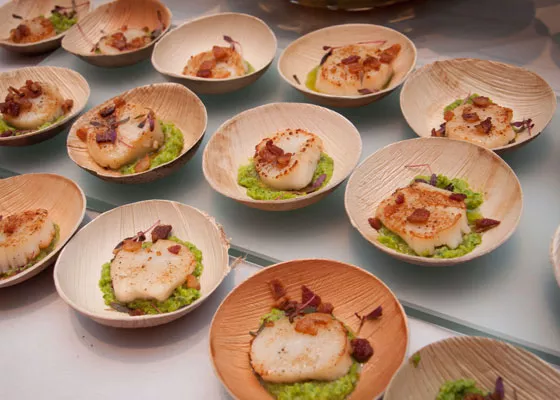 Seared sea scallops with minted pea pesto from Central Table Food Hall. | Micah Usher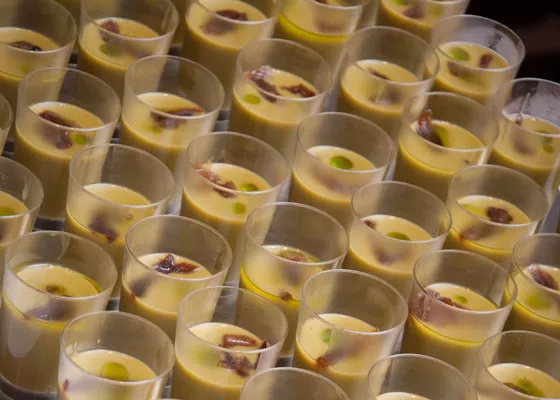 Asparagus soup from Central Table Food Hall. | Micah Usher
Lavender ganache and whipped lemon crème fraiche from Kakao Chocolate. | Micah Usher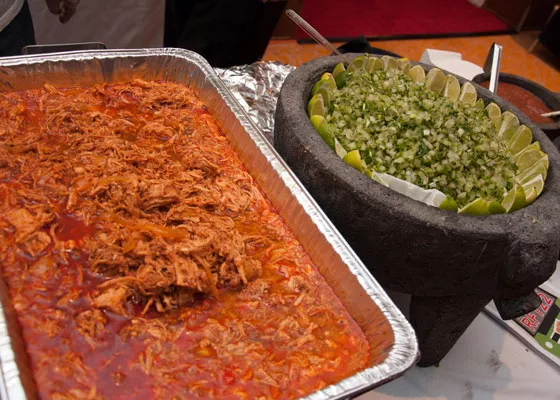 Shredded chicken with onions, tomatoes, chorizo and chipotle sauce for tacos at La Tejana. | Micah Usher
Guanciale arrosto (skewers of roasted guanciale, garlic-rubbed ciabatta and balsamic glazed red peppers) from Salume Beddu. | Micah Usher
Gut Check is always hungry for tips and feedback. E-mail the author at [email protected] or follow her on Twitter.
---