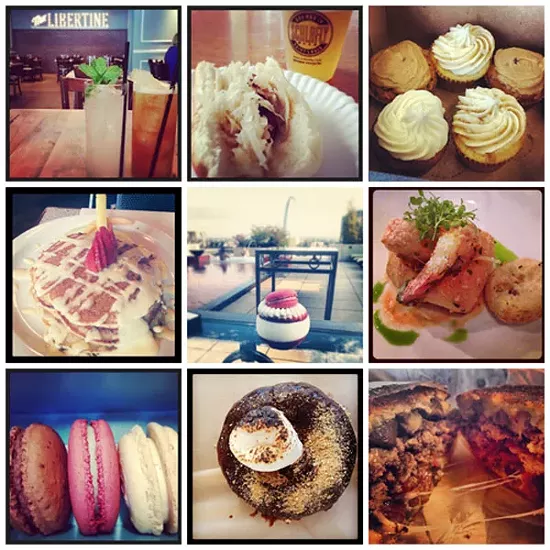 Just a small sample of the things we ate and wrote about last year. | Nancy Stiles
When we've asked chefs around town what their favorite part about working in the food industry in St. Louis is, more than once the answer came back, "The community."
That's what we love about writing about food in St. Louis, too -- the community. And we're trying to build ours here at Gut Check. We have our critic, our news hound, our beer aficionado, our industry insider, our wild card -- now we need you. We're currently seeking freelancers.
You only need two things to be great at this -- a passion for food, drink, cooking and/or the industry in general; and a desire to share that with your fellow St. Louisans. Oh, and it'd be great if you're a bang-up writer, too.
Again, we're looking for anybody with a passion for food. If you work in the industry and think you have a special perspective; if you are great at finding hidden spots that nobody else knows about; if you are a terrific food photographer who wants to get their work out there but also knows how to string a phrase or two together -- we need to talk.
This is a paid gig! Get together your resume, your clips and your three best ideas for a blog post or recurring column, and send them to jessica.lussenhop@riverfronttimes.com.
Follow Jessica Lussenhop on Twitter at @Lussenpop. E-mail the author at Jessica.Lussenhop@RiverfrontTimes.com.