Montauk fluke, Matthew Brown pumpkin, pea shoots, olives, charred onion and beurre blanc. | Nancy Stiles
Chef Anthony Devoti's rotating concept, Mon Petit Chou, debuts tonight at Five Bistro (5100 Daggett Avenue; 314-773-5553). The pop-up features French cuisine in a closed-off section of the restaurant; the regular menu is also available.
See also: Niche & Five Bistro Named in Top 100 Restaurants Fit for Foodies
The Manhattan in Paris: Rittenhouse rye, Dolin vermouth blanc, Dolin vermouth rouge, Stirrings blood orange bitters and Amaro Nonino. | Nancy Stiles
Mon Petit Chou is reservation-only and takes place in the back of Five Bistro, sectioned off by a beautiful bookshelf built by Devoti's father and uncle. It's available Wednesday through Saturday until April 12; after that a new concept will be introduced.
"I'm thrilled to be doing this -- it's like opening a new restaurant but not having to leave, hire new staff, deal with a new landlord, et cetera," Devoti told us in January. It's a prix-fixe, five-course menu (though really seven, with an amuse bouche and after-dessert treat) for $45 per person, plus $25 for optional wine pairings.
Devoti didn't seem at all nervous on the eve of his new venture. "Cooking food is the easy part!" he laughed.
Check out photos of Mon Petit Chou below. You can call 314-773-5553 or e-mail chef@fivebistro.com for reservations.
They wanted lavender for the table settings, but since it's out of season, settled for wildflowers. | Nancy Stiles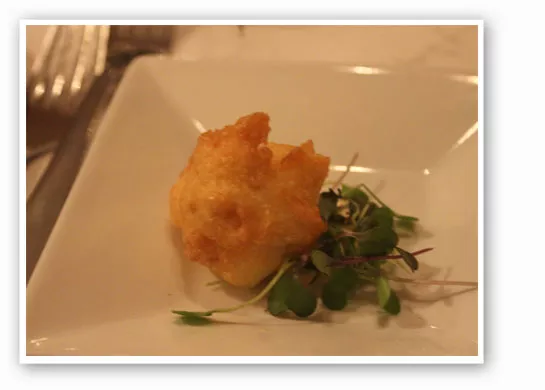 A surprise amuse bouche. | Nancy Stiles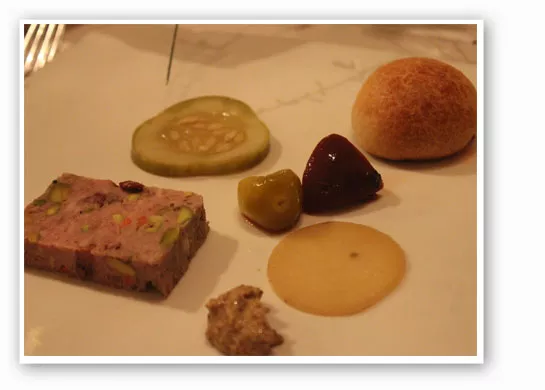 House-made country pate, house pickles, grain mustard and brioche toast. | Nancy Stiles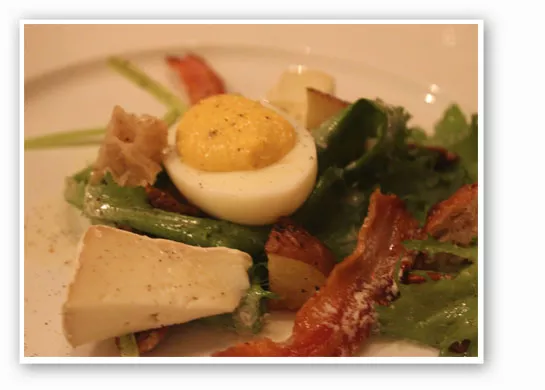 Living Water Farm frisee, sous vide bacon, toasted Missouri pecans, roasted potatoes, Baetje Farms goat cheese and croutons. | Nancy Stiles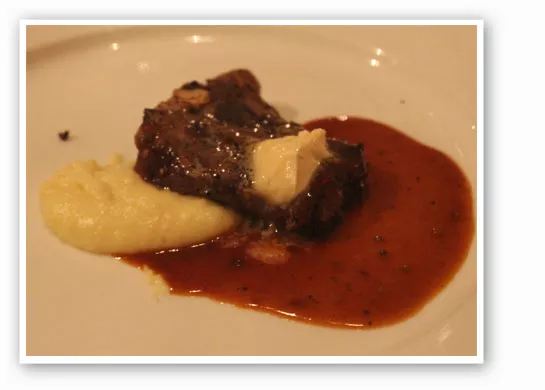 Mark Uthlaut Farm lamb chop, roasted garlic, yukon gold potato puree and LaBelle Farm foie butter. | Nancy Stiles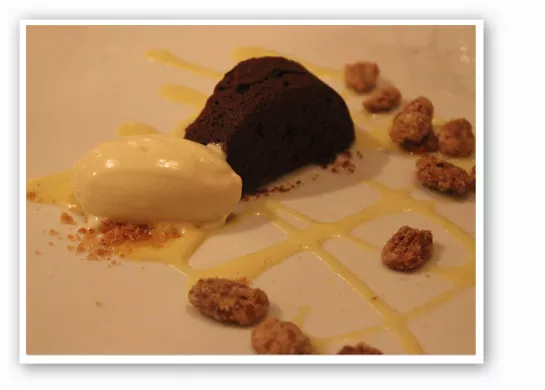 Bouchon au chocolat, banana ice cream, creme anglaise and candied almonds. | Nancy Stiles
Gut Check is always hungry for tips and feedback. E-mail the author at nancy.stiles@riverfronttimes.com or follow her on Twitter.
---