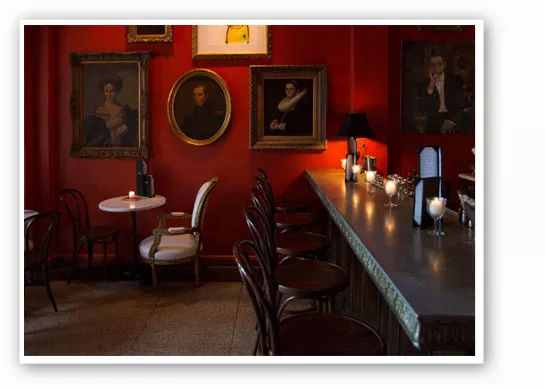 The cozy bar at Bar Les Freres. | Jennifer Silverberg
With Valentine's Day less than two weeks away, OpenTable named St. Louis the second most romantic city in America, after...San Antonio? The rankings were calculated using three variables: " the percentage of restaurants rated 'romantic' according to OpenTable diner reviews; the percentage of tables seated for two; and the percentage of people who dined out for Valentine's Day."
The weird part, though, is users of the restaurant reservation site named the Melting Pot (6683 Delmar Boulevard, University City; 314-725-4141) and Al's Steakhouse (1200 North First Street; 314-421-6399) the most romantic restaurants in town. We beg to differ. Here are some of our favorite local spots when we're in the mood for love.
See also: Baileys' Chocolate Bar Named in Top 20 Dessert Spots in America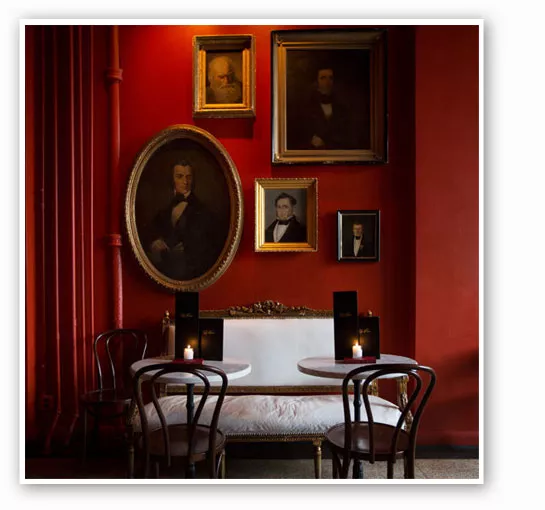 Bar Les Freres' size works in its favor. | Jennifer Silverberg
Bar Les Freres (7637 Wydown Boulevard; 314-725-8880)
Bar Les Freres' size is one of its advantages. Low lights, cozy seating and homey (but French) decor all contribute to the romantic ambience of the restaurant. Go ahead and make goo-goo eyes at each other over candlelight and oil paintings.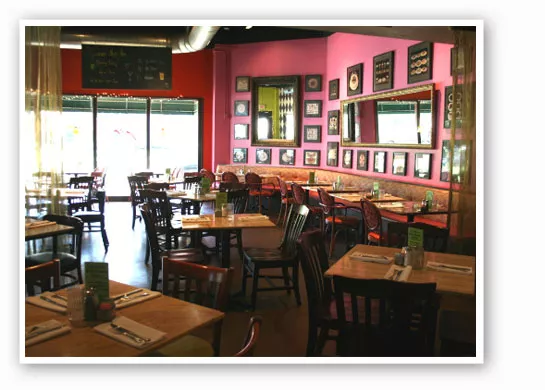 At night, Cyrano's glows by candlelight. | Chrissy Wilmes
Cyrano's Cafe (603 East Lockwood Avenue, Webster Groves; 314-963-3232)
Cyrano's' walls may be bright pink, but it's definitely intimate. You can even choose a covered booth if you want. Maybe it's the emphasis on desserts, but Cyrano's is a romantic spot from the bar to the private room to the dining area. There's often jazz from the likes of Erin Bode, too, so you can sip wine and hold hands under the table.
What's more romantic than chocolate? | Laura Miller
Baileys' Chocolate Bar (1915 Park Avenue; 314-241-8100)
You already knew Baileys' Chocolate Bar is one of the most romantic restaurants in St. Louis. Hell, even Fodor's knows that. The intimate seating and choco-tastic menu make it perfect for date night.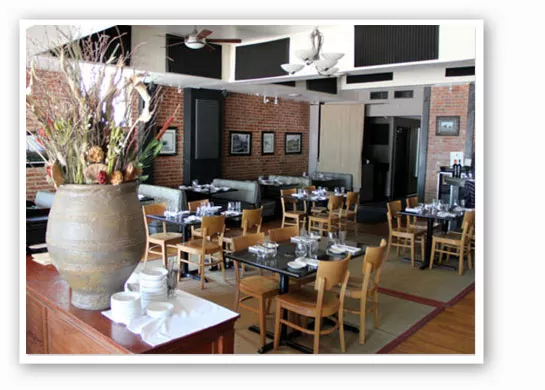 It's romantic at night, we promise. | Kelly Hogan
Acero (7266 Manchester Road, Maplewood; 314-644-1790)
What's more romantic than a classic Italian restaurant? A modern one. Acero is small but mighty, with some of the best Italian food this side of the Hill. Or at all, actually. Cozy up with a bottle of wine and the egg raviolo, a menu favorite.
Gut Check is always hungry for tips and feedback. E-mail the author at nancy.stiles@riverfronttimes.com or follow her on Twitter.
---