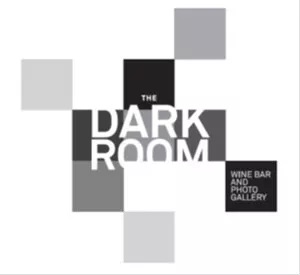 Grand Center is already home to more than 30 arts organizations and many eateries. Now, it's partnering with the International Photography Hall of Fame and Kranzberg Arts Center's Ken Kranzberg and Chris Hansen to open the Dark Room, a wine-bar-cum-art gallery located between Powell Symphony Hall and the Fox Theatre.
See also: The 5 Best Wine Bars in St. Louis
"A wine bar in Grand Center lends itself to people just socializing and sipping slowly and taking in their surroundings," Hansen tells Gut Check. "Wine is a very artistic process, and I think that correlates [to photography]."
Hansen says the idea has been developing for a few months, and it seemed perfect to set up a wine bar in Grand Center. "It's about mission-building for the neighborhood -- having a casual-use space that art enthusiasts and professionals can come and celebrate everything we do in Grand Center," he says. "We're hoping it's a place where people can come together."
There will be about 40 seats total at the Dark Room -- sixteen at the bar and two long community tables to go with 120 "linear feet" of exhibition space. It won't be a full-service restaurant, but it will have some small plates, boards and desserts to go along with the wine, plus about a dozen local craft beers and soft drinks. The art will be rotated monthly and curated by the International Photography Hall of Fame.
The interior will use a lot of raw materials, like metals, wood and wrought iron, in a color scheme that is reminiscent of photography as well -- grays and blacks. Much of the existing space has also been repurposed to make it "contemporary but warm."
When possible, the wine selection will reflect the photography exhibits, with a list curated by Pinnacle Imports connoisseur Bill Kniep. Hansen says the staff won't be traditional restaurant or bar employees, but rather local residents and neighborhood artists who can speak authoritatively about the wine, the photography and the relationship between them.
The Dark Room plans to be open to the public by March 14.
Gut Check is always hungry for tips and feedback. E-mail the author at nancy.stiles@riverfronttimes.com or follow her on Twitter.
---