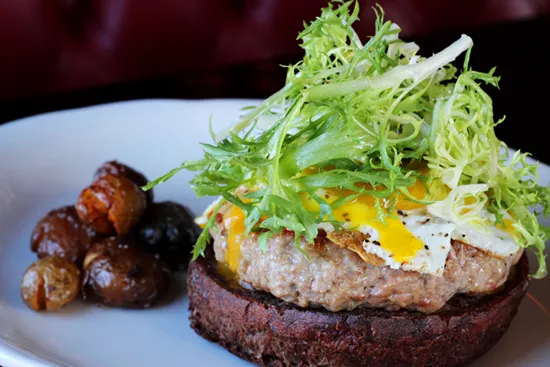 Photos by Mabel Suen
Duck burger on a pumpernickel bun with five-year gouda, a fried duck egg and frisee.
Eating an open-faced sandwich will make anyone feel like sort of a goon. The duck burger ($18) at Planter's House (Mississippi Avenue; 314-696-2603) is no exception. Set atop a thick-cut pumpernickel bun, a substantial patty of fresh ground duck meat and pork bacon serves as quite a challenge, especially topped with five-year aged Gouda, a fried duck egg and frisee tossed in jasmine vinaigrette. The meal is a heap of indulgent food impossible to devour gracefully.
See also: Ted Kilgore Offers New and Classic Cocktails at Planter's House in Lafayette Square
Last month, Gut Check reported on the December 6 debut of Planter's House in Lafayette Square. The concept, which our friendly host describes as an attempt to represent the history of hospitality and cocktails in St. Louis to the fullest, comes from former Taste cocktail master Ted Kilgore and Ted Charak of Brasserie.
With a stellar line-up of St. Louis drinking scene veterans, one can expect a lengthy, impressive mixed drink menu. But on Gut Check's visit, we were most interested in seeing how the restaurant handled the food.
In addition to the duck burger, which came with a small portion of smashed and fried fingerling potatoes, entrees also include lamb loin ($19), mussel stew ($17), farro pilaf ($14) and goat spaetzle ($14), a dish made up of corned goat shank, oregano, pomegranate and goat cheese.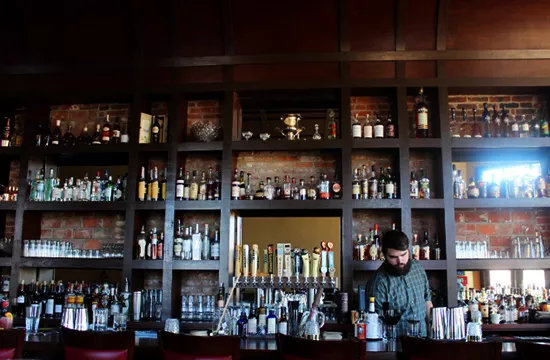 The bar at Planter's House.
Under a large section titled "Nosh," the menu offers smaller bites like dark chai spice popcorn ($4) and a trio of liquor-pickled vegetables ($5). More substantial appetizer items include poutine ($10) and hay roasted, fried chicken wings ($12) served with lemon truffle sauce and sage.
Desserts of the moment include gooey butter cake ($8) with drunken black currants and orange zest as well as doughnuts ($6) flavored with creme anglaise, blackberry jam and Pierre Ferrand orange syrup.
The drink menu certainly does not skimp on the classics and also contains plenty of contemporary counterparts. Visitors will also find a separate menu for an intimate side-bar called the Bullock Room, decked out in cushy seats and Victorian prints. The phrase, "To those who enjoy snug club rooms, that they may learn the art of preparing for themselves what is good" adorns the front of this menu, a cocktail-lover's bible of juleps, sours, spritzes, punch bowls and much more.
Planter's House hours are currently Tuesday through Saturday from 5 p.m. to midnight, Friday through Saturday from 2 p.m. to 1 a.m. and Sunday from 2 p.m. to 11 p.m. The Bullock Room is closed on Sundays. For more information, check out the Planter's House website or follow it via Facebook.
Click through for more photos.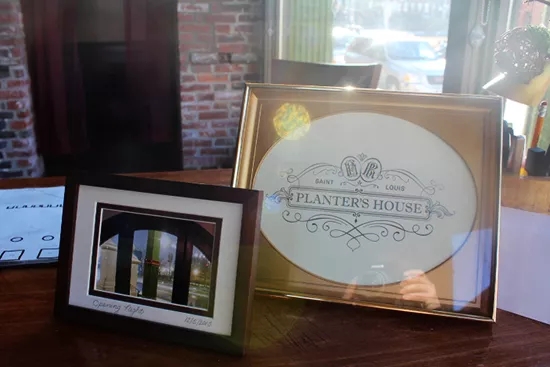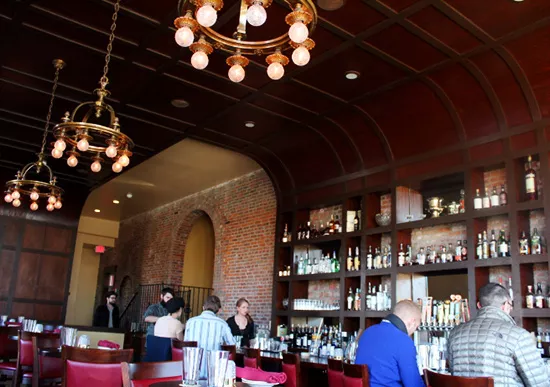 The vintage light fixtures come from the original police station downtown.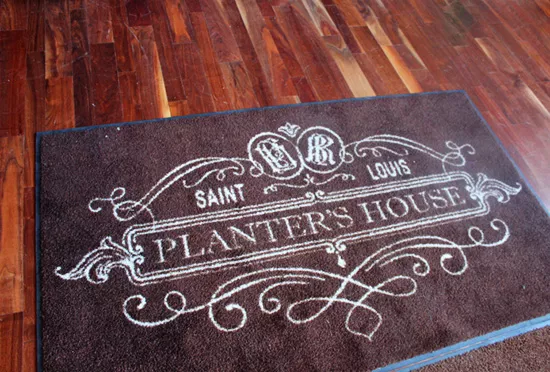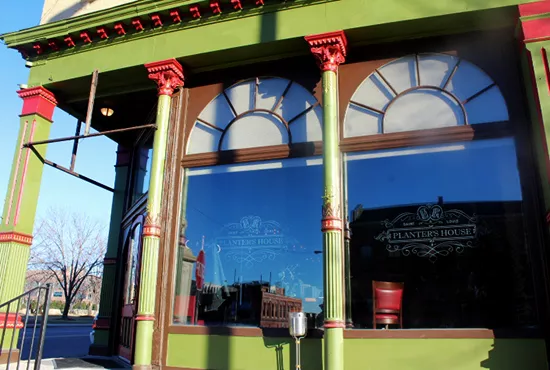 Now open in Lafayette Square.
See also: - First Look: Evangeline's Bistro & Music House - First Look: Taha'a Twisted Tiki - First Look: Spare No Rib
Gut Check is always hungry for tips. E-mail us!