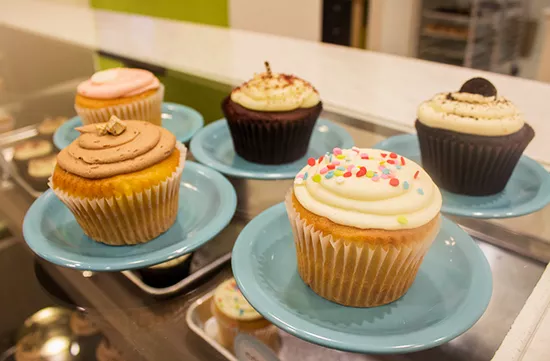 Photos by Mabel Suen
An assortment of the Cup's cupcakes: (clockwise from top left): raspberry beret, red velvet, tuxedo, confetti and gold rush.
As reported in late December, the Cup recently opened another location in Chesterfield in addition to its Central West End and Edwardsville, Illinois, stores. The cupcake and sweets shop sits in a plaza on Clarkson Road. Keep reading to get a look into inside.
See also: The Cup Chesterfield Now Open
Patrons already familiar with the Cup's trademark treats will find the same baked goods they know and love at this new location, perfectly portioned and topped with a substantial little swirl of American-style buttercream and simple decorations to help denote the flavors within.
A look at the Chesterfield cupcake shop.
Each medium-sized cupcake costs $2.95, with classic flavors consistently on the menu every day alongside a rotating cast of featured and seasonal flavors. Classics include the "Tuxedo" with chocolate cake and vanilla buttercream and the "Cuppa Coffee Cake" made up of sour cream coffee cake and cinnamon streusel topping.
Current seasonal specials range from day to day, including the likes of raspberry, pumpkin and carrot cakes. Additional options include a "Cakewich," gelato and frosted sugar cookies, with drinks including coffee, tea and chai tea lattes.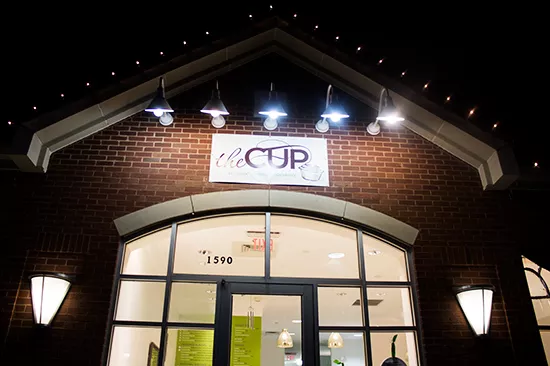 The hours at the Cup's Chesterfield location are currently as follows: Monday through Thursday from 9:30 a.m. to 6:30 p.m. and Friday through Saturday from 9:30 a.m. to 9:30 p.m. For more information, check out the Cup's website.
Click through for more photos.
The confetti cupcake is classic yellow cake with vanilla buttercream and sprinkles.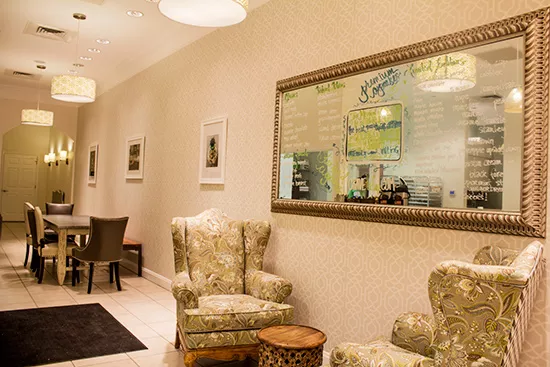 A section of the seating area.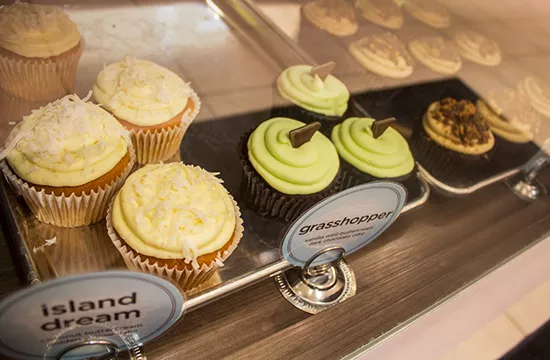 A few more options available.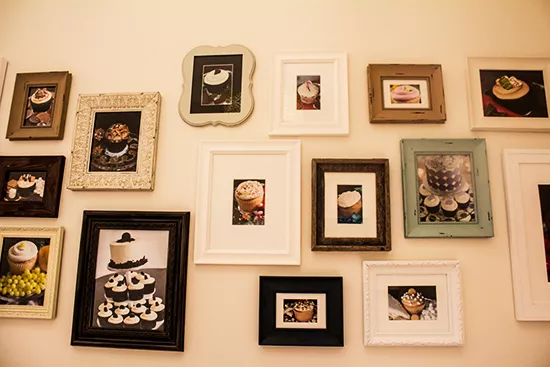 The Cup's raspberry beret, a seasonal cake made up of french vanilla cake, raspberry buttercream and raspberry filling.
The cake that needs no introduction: red velvet.
Some the Cup merchandise.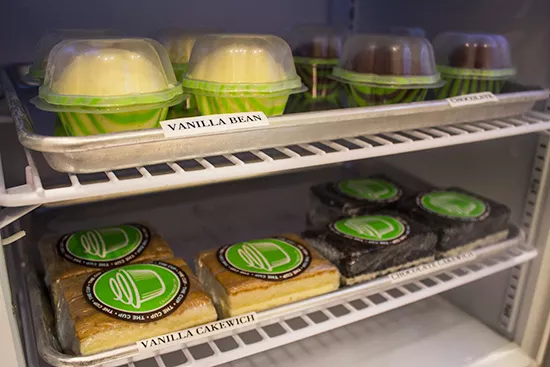 For a couple of different options, try the Cup's gelato...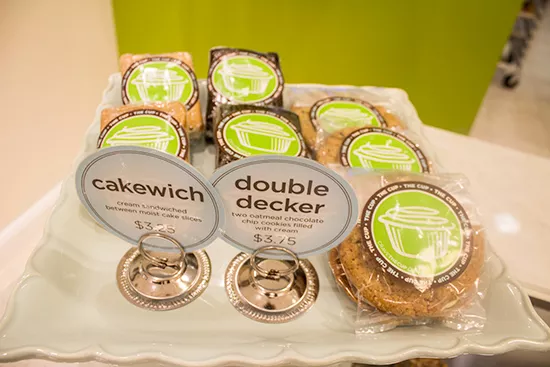 ...and cookie sandwiches.
See also: - First Look: The Whiskey Ring - First Look: Spare No Rib - First Look: The Precinct
Gut Check is always hungry for tips. E-mail us!