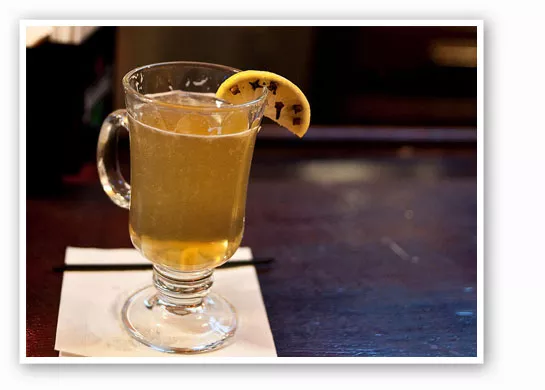 If there's one cocktail worth celebrating in this weather, it's the hot toddy. It will make you feel better if you're sick, cold or just want a drink. And here's an excuse to drink one: January 11 is National Hot Toddy Day. There are several versions of the drink, so you can make it as strong or sweet as you like. The traditional Scottish preparation is just whiskey, boiling water, and sugar or honey (we prefer honey). The Irish make it with Irish whiskey, brown sugar, lemon, cloves and hot water. It's also common to mix it with tea instead of just hot water -- try lemon tea, honey and whiskey if you're at home. If you want to venture out, check out some of our favorite hot toddies and where to get them.
See also: Best Places to Get Hot Chocolate in St. Louis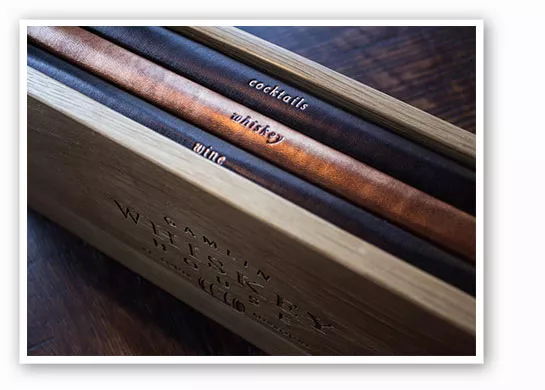 You don't even have to look at the menu. You can if you want, though. | Mabel Suen
Gamlin Whiskey House (236 North Euclid Avenue; 314-875-9500)
Gamlin's toddy is offered year-round. There are plenty of whiskey drinks here to warm you up, but the hot toddy is perfect for winter weather. Gamlin makes its classic with Red Stag Hardcore Cider bourbon and honey.
Bartender Bob Dolan at the Dubliner. | Kaitlin Steinberg
The Dubliner (1025 Washington Avenue; 314-421-4300)
Technically, a hot toddy isn't on the menu, but the bartender will make you one with Irish whiskey, tea, honey and lemon if you ask. If you balk at requesting something not listed, we suggest the "Hot Whiskey," made with Irish whiskey, brown sugar, hot water, lemon and cloves. Both sound good to us!
Cozy up in a reclaimed booth. | Zach Garrison
The Whiskey Ring (2651 Cherokee Street; 314-769-7249)
The Whiskey Ring will make you a hot toddy based on sniffles alone. That was our experience, at least, and with omore than ver 50 bourbons, ryes and scotches to choose from, you really can't go wrong.
Gut Check is always hungry for tips and feedback. Email the author at nancy.stiles@riverfronttimes.com or follow her on Twitter.
---